Bodegas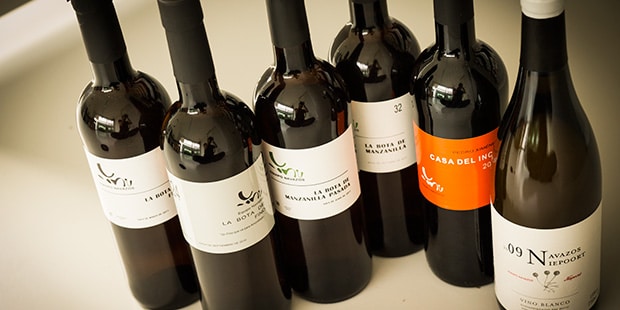 Published on August 10th, 2013 | by Ruben
1
Equipo Navazos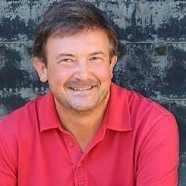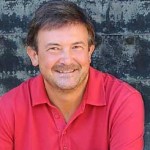 Equipo Navazos started as a group of Spanish sherry lovers led by wine writer Jesús Barquín, a professor of criminology and Andalusian wine expert/ writer, and Eduardo Ojeda, the technical director of Grupo Estévez.
In 2005 this private group found 65 butts of exceptionally fine 20+ year old Amontillado hidden away in the bodega Sánchez Ayala in Sanlúcar. They realized that it was a shame that so many brilliant sherry butts were lying aroung in bodegas, often with low volumes that are commercially not interesting to be bottled separately, but too good to be part of a large-scale solera blend. Together with 30 or so friends and professionals, they selected one cask, bottled it and split the bottles titled La Bota de Amontillado / Navazos n°1.
La Bota de…
The following year, two more casks were bottled. Each release in the La Bota series is chronologically numbered. These first releases were small (200-800 bottles) and private: it wasn't until 2008 that Equipo Navazos releases were made available to the public. La Bota de Fino – Macharnudo Alto N°7 taken from the oldest and deepest Valdespino solera caused quite a stir when the Guia Peñin (the Michelin guide of Spanish wine) called it the Wine of the Year.
Commercial success was never the primary objective, it is the passion for the regional wines that drives this project and the fact that this is a unique opportunity to show the world just how great sherry can be.
For a full overview of the releases from Equipo Navazos, check out the official website.
Hand-picked bottlings of sherry wines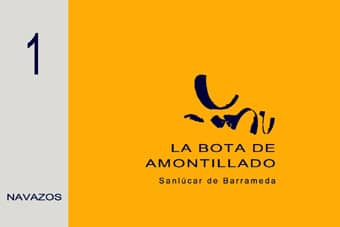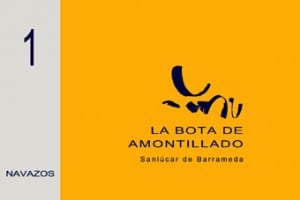 Equipo Navazos sources its wines from different bodegas around the Jerez area. A handful of houses seem to be preferred: obviously Valdespino and La Guita (both owned by the Grupo Estévez), as well as Rey Fernando de Castilla, Sánchez Ayala and Pérez Barquero in Montilla. All barrels are selected for their quality and distinctive character, and they are bottled unfiltered (or rather with the lightest filtering possible), saving as much of the complexity and full body as possible. By doing so they are at the forefront of the en rama revolution that is currently taking place in the sherry world.
Stressing on minimal filtering is not the only fresh idea of Equipo Navazos. They are also introducing a kind of transparency that is rather new in the sherry world. They tend to mention the bodega, the date of withdrawal, as well as the number of casks used, their yield, the terroir of the vineyard and sometimes historical elements of the wine on their website, where every wine has its own page. As an independent bottler of sherry, they've taken the quality and the individual appreciation of sherry to the next level.
Other projects: Niepoort white wines, brandy, rum…
Since 2009, the Portuguese winery Niepoort joined Equipo Navazos to elaborate unfortified white wines, made of 100% Palomino Fino from one of the Albariza vineyards in Jerez. The wine was produced by the same winemaking traditions of two centuries ago, with grapes being fermented in butt, only with indigenous yeasts, and aged under flor for four to five months. They have also bottled dry white wine called Ovni, made of Pedro Ximénez grapes by Pérez Barquero, sparkling wines made by Colet in the DO Penedés, as well as brandy, rum and whisky.
By the way, a navazo is a typical home farmland in Sanlúcar de Barrameda, close to the shore where the lands are usually excavated from the dunes by the growers, in order to benefit from the moisture of the phreatic layer. Nowadays, due to the urban expansion, they have become rare, but in the past they were surrounding bodegas like Sánchez Ayala where it all started
Equipo Navazos sherry reviews
Here are some of the Equipo Navazos sherries I tried: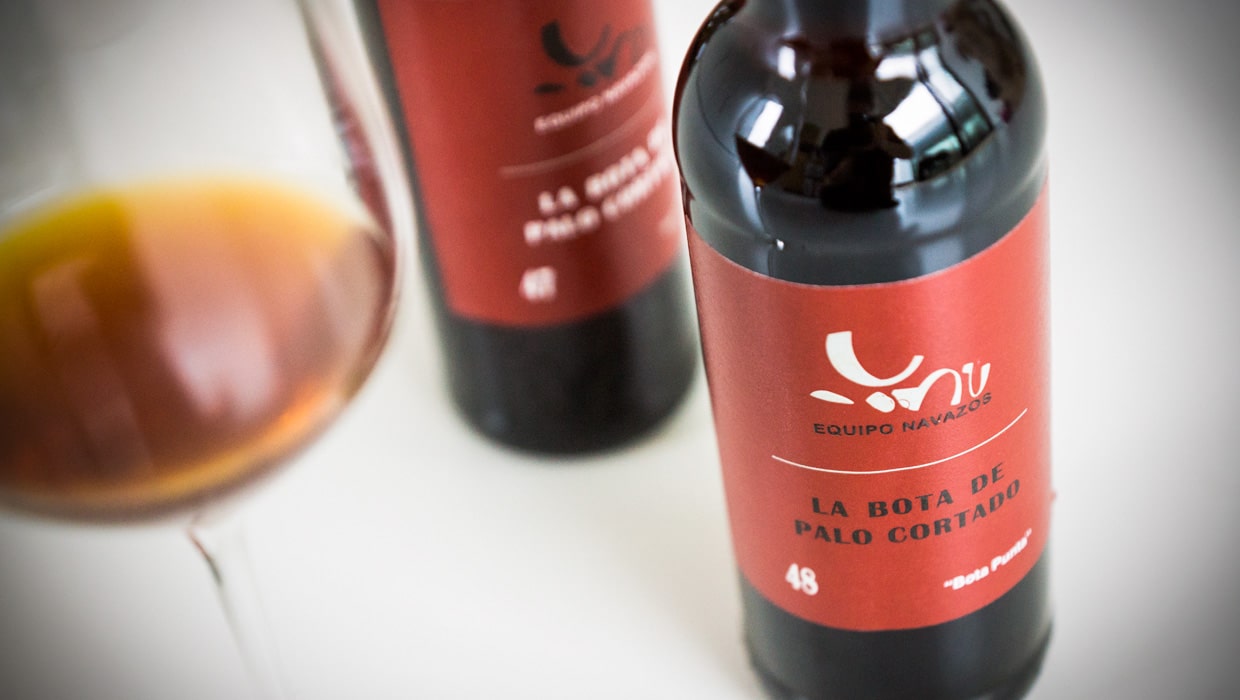 Equipo Navazos as a "marquista"
I should add the fact that you can sometimes hear criticism on Equipo Navazos and other recent bottlers that have followed their path. This is driven by the idea that as a boutique bottler their only job is selecting the best casks in a cellar, putting their label on it and taking the credit. They are said to be exploiting the historic treasures in the bodegas around Jerez and not doing much to highlight the incredible work of the bodega behind them. In fact some bodegas would never work with them and use the word marquista (frame-maker) as a kind of swearword.
It is a fair point: they are often bottling wines that took decades of maturation, sometimes grabbing barrels from lost bodegas that are now gone forever. But at the same time smaller producers simply don't have the same marketing power and connections to release their wines like Equipo Navazos (especially at these high prices, often € 100 for a half bottle). So what's better: forgetting about the wines or having them bottled with great care by a marquista?
I'm also convinced Navazos have paved the path for more expensive premium sherry in general: many bodegas now have very old, limited releases of their own, which have proven to provide more financial oxygen to a bodega than selling € 5 supermarket wines. In recent years Equipo Navazos have also widened its work by also moving towards (small-scale) production and starting new soleras for the future.