Background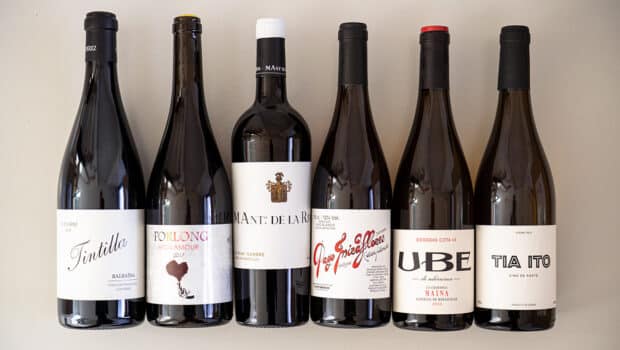 Published on February 2nd, 2023 | by Ruben
0
Vino de Pasto: unfortified terroir wines from Jerez
Around 2018 a new description appeared in the sherry region: Vino de Pasto. I believe the first two wines to bear this name on their labels were Sobajanera 2018 (Callejuela) and La Escribana 2018 (Luis Pérez). One year later El Muelle, which had been on the market for a couple of years, changed it label and included the mention Vino de Pasto. Literally it means pasture wines (commonly drunk with food). The concept itself was not at all a novelty. In fact it is the recovery of a very traditional type of wine that has always been an essential part of the winemaking culture in the sherry region.
What is Vino de Pasto?
Traditionally Vinos de Pasto were white table wines. They share some winemaking traditions with classic sherry wines, but they are not fortified. Often there was some degree of ageing though. They're close to the base wines for sherry production, the sobretablas that go into the top of a Fino solera. While very common until the late 19th century, they fell into oblivion after the phylloxera plague and the foundation of the D.O. in 1935.
While Vino de Pasto is generally considered to be a daily wine with a simple appearance, there is now a tendency to use this name as a badge of honour. Intentional understatement, so to speak. Vinos de Pasto can reveal high quality and high complexity.
Several references exist in old price lists. It's surprising to see that Vinos de Pasto generally had a higher price than their fortified counterparts. It compensates the additional work and higher risk of failure for the producer. If you look at the 1864 price list of González Byass below, you'll notice that the price was almost the same as a Fino (which was still a rare style back then) and twice the price of a "good sherry".
Unfortified terroir wines: key elements
A key element for Vino de Pasto is authenticity, which translates as a firm regional anchoring. If you're passionate about terroir in the sherry region, then this is an essential piece in the puzzle.
While there are no strict rules or obligatory elements (yet), Vino de Pasto will adhere to most of the following elements:
Territorio Albariza

In my opinion the idea of putting the spotlight on the traditional unfortified white wines from the sherry region was first developed (or brought back) by Equipo Navazos. In collaboration with Dirk Niepoort they created white wines called Navazos Niepoort 2008 and Florpower, produced on albariza soils, with a light flor influence.
Nowadays the best known advocates are Territorio Albariza, a group of winemakers with a shared passion for Vinos de Pasto. The group consists of 9 wineries. They support each other and join forces in wine fairs.
While other winemakers don't necessarily use the name, many more wines could be categorized as a Vino de Pasto. A lot of traditional sherry wineries have entered the category and are producing unfortified white wines. A good example is Barbadillo with a handful of wines such as Mirabrás or Patinegro. Or Valdespino who produced their first unfortified Palomino white in 2015: Ojo de Gallo. Their crown jewel is now the single vineyard Viña Macharnudo Alto white.
See a list of our Vino de Pasto wine reviews →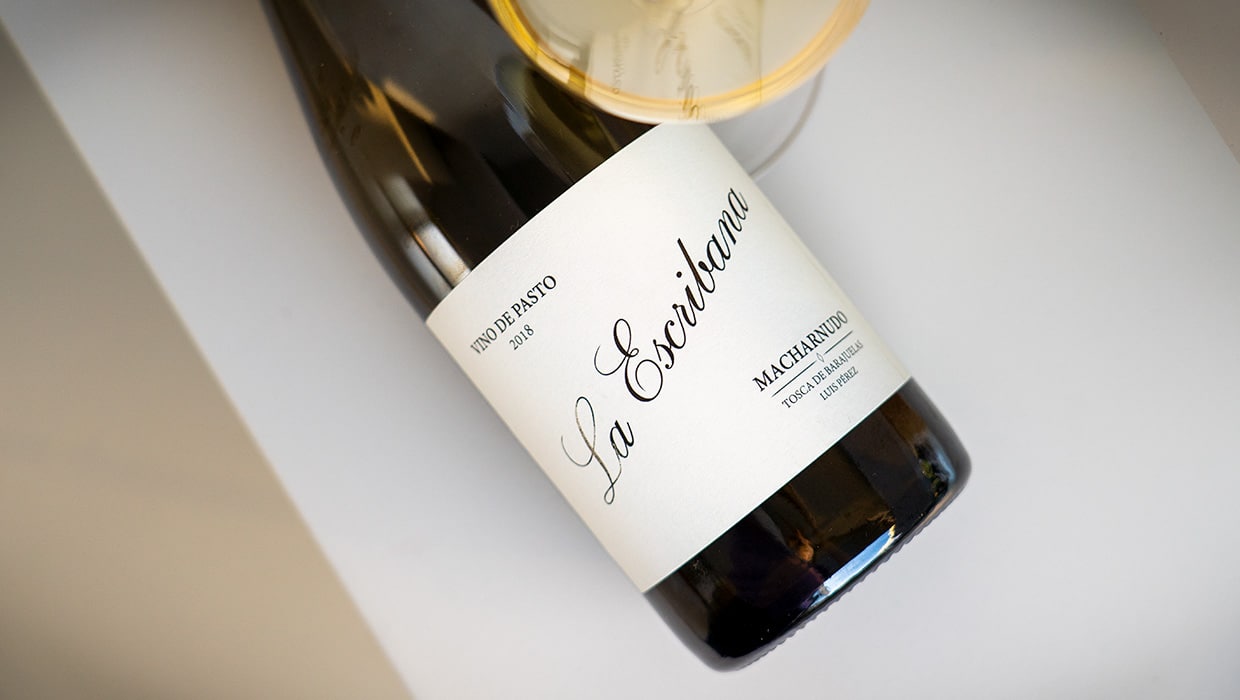 Towards a PGI Vino de Pasto
It is interesting to note that in the nearby region Montilla-Moriles unfortified white wines have always been inscribed in the Denomination of Origin. The categories of Vino Joven and Vino de Tinaja are on the same level as Fino, Amontillado, Oloroso etc. Here as well the name Vino de Pasto is gaining strength, see Fresquito de Pasto (Pérez Barquero) for instance.
Winemakers like Willy Pérez are convinced that incorporating white wines into the D.O. Jerez-Xérès-Sherry is the next step and only a matter of time. In his recent Book of Sherry wines (Almuzara, 2022) César Saldaña, the president of the D.O., already expressed his support for creating a new category. In recent years making them part of the D.O. was planned, but recently a different idea is taking shape.
Vino de Pasto would get some kind of quality label on its own, in the form of a specific PGI or Protected Geographical Indication. It would be easier to set this up rather than asking the European Union for an exception in the category of fortified wines.
The official name has not been decided yet – the wider terms Vinos del Marco de Jerez or Vino de Pago are also on the table. Some producers aren't very fond of the name Vino de Pasto, possibly because of the pejorative connotation (or at least basic reputation) in other wine regions. They stick to Blanco de Albariza or something along those lines. Whatever the name, a separate PGI would be a step up from the current Tierra de Cádiz category that unites wines from the entire province.
Vino de Pasto: a growing wine category
Vino de Pasto from the Marco de Jerez already has a loyal following. Most wines are highly valued, and the idea itself is backed by the vast majority of the sector.
After all they're not just interesting on their own, they can also act as a stepping stone towards classic sherry wines. In a way they make the complexity and vocabulary of sherry wines more approachable for a general audience. They're highly complementary categories. If people fall in love with these unfortified wines, then they'll probably become interested in Manzanilla and Fino wines as well, or discover the other styles.
Vino de Pasto is not just a hype, it is a collective project of passionate winemakers with a shared dream. They are convinced that the future of Jerez lies in increased quality, reduced scale and embracing the unique character of the region. It is an exciting category of wines with a bright future, no doubt.