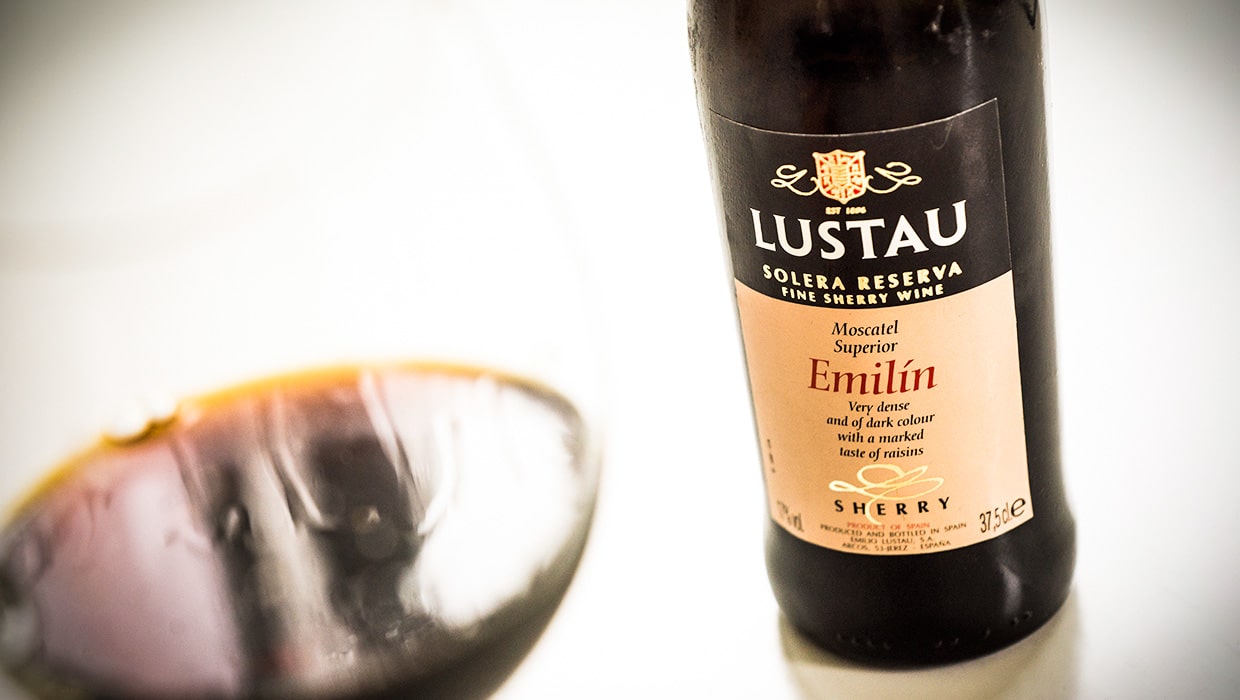 Moscatel
Moscatel is a naturally sweet wine, produced in a similar way as Pedro Ximénez, with the grape variety being at least 85% Moscatel de Alejandria / Moscatel de grano menudo (à petits grains). Harvested late, the overripe grapes are often dried in the sun for up to three weeks, a process called asoleo. The musts are so thick and sugary they can hardly ferment. Fermentation is stopped by fortification really soon anyway. The amount of sugars will be 160 grams/liter or more, with an ABV between 15 and 22°C.
One wine is at the pinnacle of the oxidative Moscatel style: Valdespino Toneles, averaging over 80 years
Production of Moscatel grapes is nowadays very limited in the sherry triangle, so Moscatel grapes can be brought in from the nearby towns of Chipiona and Chiclana de la Frontera. Even for the maturation of Moscatel sherry there is an exception for these two municipalities. Most Moscatel grapes are grown on sandy soil near the sea, but some are also planted on albariza.
For more background information, see the website of the Consejo Regulador for instance.
Styles of Moscatel sherry
Two main styles of Moscatel sherry exist:
Moscatel Pasas / Moscatel de Pasas

Made from overripe grapes dried in the sun. These "raisin wines" have a sweeter, darker profile and are commonly aged in a solera for many years, bringing them close to a Pedro Ximenez in colour and aromas.

Moscatel Dorado / Moscatel Oro


Made from fresher grape juice without asoleo. These golden coloured Moscatel sherries are typically aged for a short time, often in stainless steel, which keeps them close to the primary aromatics of the grape. A Moscatel Oro will typically display more floral aromas and no oxidative notes.
Moscatel character
Moscatel sherry is typically a dessert wine, characterized by a lot of floral aromas (orange blossom, jasmine) combined with a specific fruitiness and a honeyed, raisiny palate. They are sometimes touched up with arrope, a kind of syrup made from cooked down grape must, in order to create a darker colour and a more caramelly character.
Moscatel wines are produced in different parts of Spain, as well as in other countries like Portugal, so Moscatel is certainly not a wine unique to Andalucia. However in Jerez it tends to have a more oxidative character.
Appreciation
Moscatel must be served slightly chilled at between 12 and 14º C. It makes the ideal combination for pastries and desserts which are not excessively sweet, based on fruit and ice cream.
Moscatel sherry reviews