Moscatel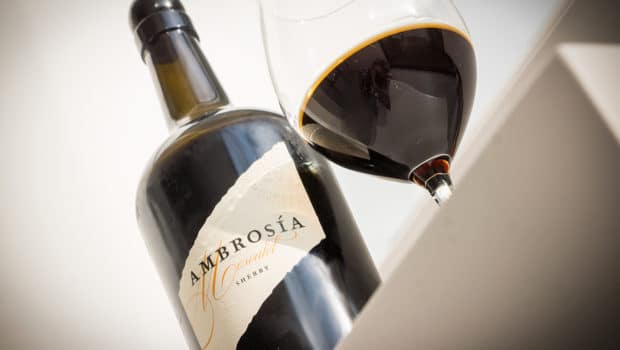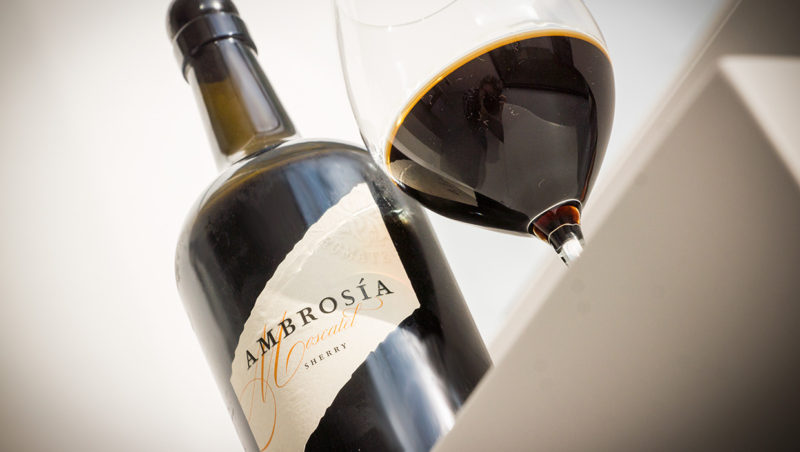 Published on February 21st, 2015 | by Ruben
0
Ambrosía Moscatel (Sánchez Romate)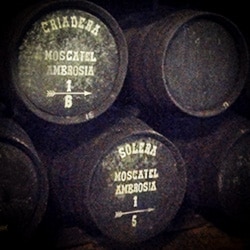 Moscatel Ambrosía is the only Moscatel produced by Bodegas Romate. It's a relatively small solera with just 5 casks in the bottom row, so production is limited.
Bottled around 15 years of age, this naturally sweet wine is a bit older than most other Moscatels produced in the region. It can be had as a dessert wine around 12-14°C to pick up most of the complexity, or chilled further for a more thirst-quenching experience on its own.
Moscatel Ambrosía (18%, Sánchez Romate)
Nose: sweet of course, with lots of dates and figs. It's fruity but the dark side is bigger, showing caramelized sugar, molasses and thick pear syrup. Also plenty of spicy touches, more than average. Soft peppery notes, a little curry. There's also a heady note, almost petrol-like.
Mouth: fairly light for a Moscatel, which is a plus. Good balance of sweet and spicy, with a hint of acidity to avoid being cloying. Bags of raisins and caramel, again with a lightly burnt edge and a pinch of pepper. More toffee towards the end.
Availability: pretty good. Around € 25-30. I found mine at Xpertvinum.
Summary: Ambrosía is a nice Moscatel which unites a pleasantly light (not cloying) texture with slightly darker and spicier notes. Age matters, I guess. Similar to a middle-aged Pedro Ximénez for example but more balanced and complex.