Manzanilla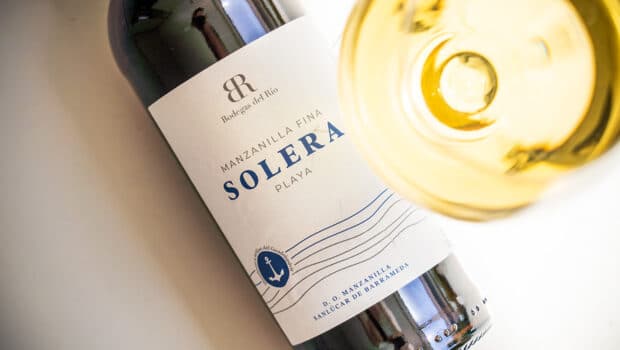 Published on July 13th, 2022 | by Ruben
1
Manzanilla Solera Playa (Bodegas del Río)
Bodegas del Río is a name that may not ring a bell (yet), but it's interesting on many levels. It is the bodega closest to the Guadalquivir river of all bodegas in the Marco de Jerez, only separated by a few metres of sandy shore. Currently owned by Luis del Río and his brother, it was their father Ángel del Río who founded the bodega and operated as an almacenista, supplying his wines to other (exporting) bodegas.
They have their own vineyards in the pago Miraflores, one of the classic zones for Manzanilla, located around a small warehouse called Casilla Verde. Currently they have Manzanilla, Amontillado, (old) Oloroso and Pedro Ximénez. They sell wine in bulk, directly from the bodega, and they occasionally provide wine to marquistas ("labellers", or independent bottlers if you like). According to Armando Guerro from Contubernio, del Río is a name to remember as they have a bright future in terms of quality wines.
This bottling of the Manzanilla Fina "Solera Playa" is part of the latest Club Contubernio collection (box number 12 already). It is around 3 years of age and actually the first ever bottling under this new brand. It will probably be developed further in the future. Recently during Vinoble 2022 they presented their own version in beautiful bottles. One is the Manzanilla Fina (blue label) and the other a regular Manzanilla (almost Pasada with gold label). Check their Facebook page for more updates.
Manzanilla Fino 'Solera Playa' (15%, Bodegas del Río, L-250422, 37,5cl, 1200 btl.)
Nose: a lot of lemon freshness at first, quickly followed by dried seaweed and shrubland on a hot sandy beach. Fresh and chiseled, with light vegetal notes in the background. A faint hint of exotic spice as well.
Mouth: very fresh and vertical. Hints of old yellow apples, with quite a spectacular, deeply marked salinity. Hints of sweet spice, maybe a trace of curry. Persistent aftertaste with lingering coastal hints.
Availability: very limited and only locally available for now.
Summary: This is a nice first encounter with this new Manzanilla Solera Playa. The freshness and firm saline character is easy to notice and adds a lot of character to this vertical wine. A name to watch indeed.