Background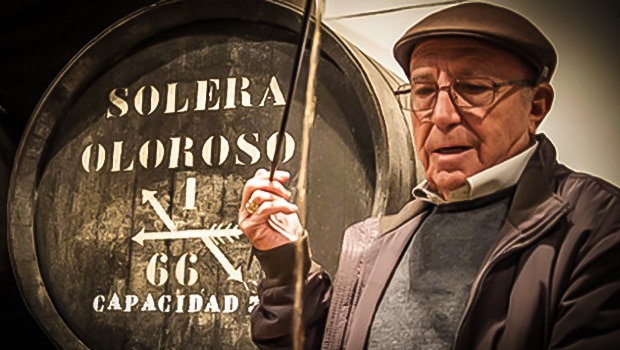 Published on August 7th, 2014 | by Ruben
6
Almacenistas
It is a common misconception that sherry bodegas produce their wine entirely, from the grape to the bottled product. At least not all the time. Sof the larger ones do, but for the majority this is not the case – historically three major types of companies have been involved (see my article about the types of sherry bodegas): production bodegas (nowadays this also includes some of the large vineyard cooperatives), maturation bodegas (which turn young wine into mature wine and sell it in bulk) and bottlers / shippers (the ones who put their name on the label and are able to export wines).
In the last few decades, the larger bodegas (the names we all know) have usually been maturation bodegas and shipping bodegas at the same time, but the interesting category of bodegas that focus exclusively on maturation still exists: the almacenistas.
What are almacenistas?
Strictly translated, the Spanish word almacenista means warehousekeeper or wholesaler. Almacenistas are usually small family businesses: they buy young base wines (or produce these wines themselves) and mature them in soleras for several years. Once (semi-)mature, they are sold on to larger houses where they are blended into commercialized products or incorporated into other, larger soleras for further maturation. The whole process is quite anonymous and the consumer rarely knows that an almacenista was involved in the production of a certain wine.
The D.O. Jerez-Xérès-Sherry defines the difference between an expedition license and a warehousing license. With the latter, an almacenista can't export his wines or sell them directly to consumers. At least not in a bottled form – some almacenistas were also running a tabanco as an outlet for their wines. A good example that still exists is Tabanco Obregón in El Puerto de Santa María. You can drink the wines there, or you can take out an unlabeled container if you like.
The main advantages for larger bodegas of working with almacenistas were diversity and flexibility. Every solera, every bodega has its own identity, and adding external wines to blends gives you a larger palette of possible flavours and ages, without having to invest directly in the maintenance of these small soleras. For shipping bodegas it's also a flexible way of coping with fluctuations in capacity and sales volumes. On the side of the almacenista, the risk involved was rather low, as most of them did this as a hobby and made a living from other activities.
Decline of almacenistas
The almacenista trade has suffered a lot from the general decline in sherry sales. Larger houses had enough stocks to provide the necessary wines without having to turn to almacenistas. On the other hand, grape producers (especially the larger cooperatives) also started to produce fermented base wines and supplied them directly to larger bodegas. Add to this increasing optimization, industrialization and large-scale harmonization which caused the smallest almacenistas to close, and you get a significant downward evolution.
At the beginning of the 1990s, the number of almacenistas had dropped significantly. There once were over 50 almacenistas in the Jerez area, but in 2019 there were only seventeen left, which only managed about 7% of all sherry stocks.
The Consejo Regulador tried to overcome this problem by lowering the minimum amount of stock for getting a shipping license. Before 1996, a bodega had to maintain at least 12.500 hectoliters in its cellars to qualify as a shipping bodega. This was reduced to a mere 500 hectoliters, which made it easier for almacenista bodegas to start selling under their own name.
It may have had a positive effect, with the start of several 'boutique' bodegas like Bodegas Tradición, El Maestro Sierra or Fernando de Castilla), but not enough to stop the downward trend for the category of almacenistas. Sooner or later I'm afraid most of the almacenistas will be gone from the sherry trade – they will either stop or start shipping themselves.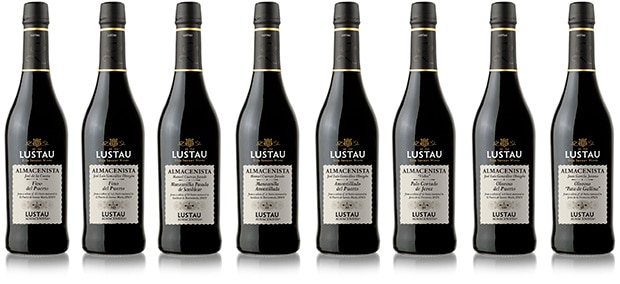 Lustau Almacenista series
Bodegas Lustau were founded in 1896 and Emilio Lustau started as one of these anonymous almacenistas. Later his company grew to become a major expedition bodega, and in 1981 they decided to pay homage to their origins and to the craftmanship of almacenistas by launching a series of highly individual sherries called 'Almacenista' (a name they've now copyrighted). All wines in this series are bought from external producers, and what's more, the name of the producer is mentioned on the label. For more background, see Lustau's website.
Lustau was the first to put the spotlight on the quality of these small-scale wines, in a way that comes close to 'independent bottlers' in the world of whisky. It's also an early form of what Equipo Navazos started a couple of years ago.
Since 1981, Lustau has bottled sherries from more than 20 almacenistas in this series. Some releases have been very limited, others are almost constantly available. One of the most popular wines is the Oloroso 'Pata de Gallina' produced by Juan Garcia Jarana (pictured above).
Some of the best known almacenistas
In 2019 the Consejo Regulador listed 17 almacenistas within the D.O. Jerez-Xérès-Sherry, a number that is diminishing year after year. These are some of the better known names, most of which are part of Lustau's series:
Also let's not forget a couple of renowned houses that started as almacenistas but evolved to shipping bodegas, like Pilar Aranda, who used to sell wine to Gonzalez-Byass and Lustau. The bodega has been taken over by Álvaro Domecq after the death of Doña Pilar and now has its own shipping license. Another good example is Bodegas El Maestro Sierra, who used to sell their wines to Lustau as well but are now a brand on their own.