Bodegas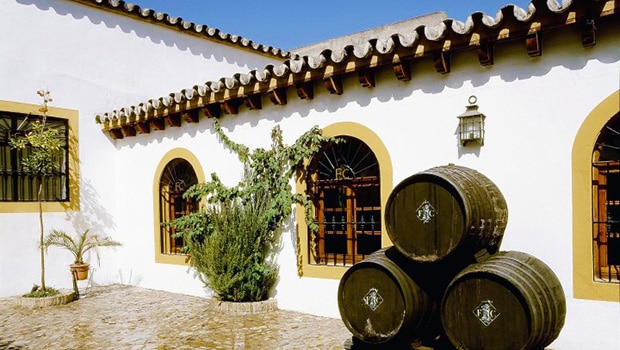 Published on December 18th, 2013 | by Ruben
1
Fernando de Castilla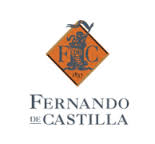 Rey Fernando de Castilla was founded in 1960s by Fernando Andrada-Vanderwilde, who was part of an aristocratic family involved in winemaking for over 200 years. He took over some old sherry cellars from Pedro Domecq, as well as brandy soleras from Marqués del Real Tesoro. After having operated as Fernando III, the company was renamed Fernando de Castilla in 1972. He focused primarily on top quality brandy as well as on Pedro Ximénez wine. This Spanish king conquered large parts of western Andalusia and discovered the exceptional properties of the soil and climate in this region, ideal for viticulture.
Jan Pettersen and his take on VOS / VORS labels
Later the Norwegian-born Jan Pettersen. Together with a group of investors, he bought Bodegas Rey Fernando de Castillo in 1999 and upgraded the brand to one of the most interesting of the D.O. Jerez / Xéres / Sherry.
Pettersen also acquired a neighbouring almacenista José Bustamente and focused entirely on high-end, complex sherries, usually from a single solera. While some of them are old enough to carry a VOS or VORS label, the bodega doesn't believe in this system. Pettersen feels that it does not accurately reflect what makes sherry so special. To confirm his disbelief, he once offered a 20 years old wine to the tasting panel of the Consejo Regulador. The panel assessed the aromatic characteristics (like they always do) and labelled the wine as VORS (30 years old). Pettersen refused it. Conclusion: an exceptional sherry isn't necessarily very old, and a label doesn't tell you the whole story.
The bodega is located in the old Barrio de Santiago where nowadays more bodegas are appearing again. The company does not own vineyards but instead buys sobretabla wines from partner growers in the pago Añina, with a bit of grapes from the pago El Cuadrado as well. It is a small-scale bodega, most of its wines are only available in yearly volumes of 4000 to 20.000 bottles.
Fernando de Castilla Antique
The premium Antique range was quite innovative when it was launched, for having clear glass bottles (stressing the colour and age) and a 50cl format (stressing the value). It made their name as a bit of an outsider bodega. Some years later they also launched a mid-market Classic range.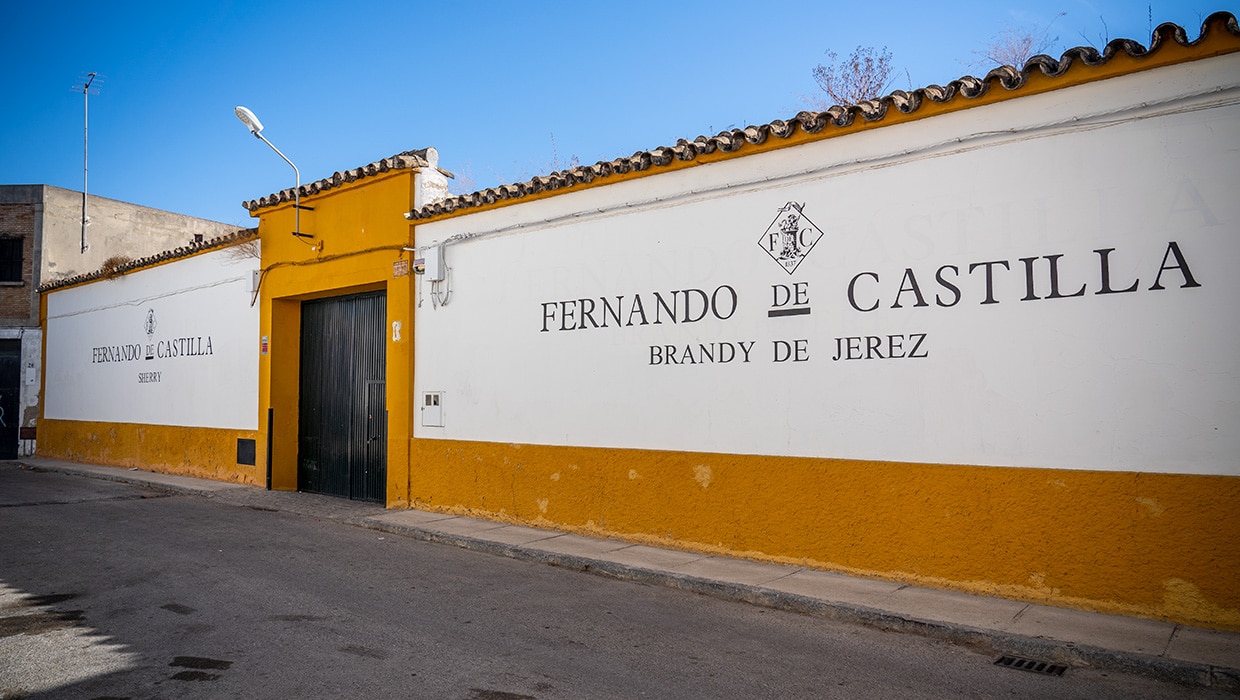 Fernando de Castilla sherry range
Fernando de Castilla's products are divided into two sections, the Classic range (roughly between 2 and 9 years old) and the premium Antique range (up to 30 years). Then there's also a side label, Hechizo, for sweet wines.
Fernando de Castilla Manzanilla
Fernando de Castilla Fino, new-style, younger and fresher
Fernando de Castilla Fino En Rama, roughly a 50:50 blend from the Classic Fino and the Antique Fino soleras and bottled en rama. Note that none of their sherries are aggressively filtered anyway.
Fernando de Castilla Amontillado Medium
Fernando de Castilla Cream
Fernando de Castilla Pedro Ximénez
Antique Fino, old-style, around 8 years old and made in the traditional way. From a solera of four criaderas, that was separated from the Classic Fino solera. It undergoes an additional fortification at bottling to 17% alcohol.
Antique Amontillado, over 20 years old and only bottled once a year during winter time. The third criadera of its solera is fed by the Antique Fino. It was on the wine list of El Bulli.
Antique Palo Cortado, over 30 years old
Antique Oloroso, around 20 years old
Antique Pedro Ximénez, around 20 years old. The origins of this wine are in the very early days of the bodega.
Hechizo Pedro Ximénez
Singular Oloroso and Singular Pedro Ximénez, two exceptionally old wines
They also provide wines to brands like Marks & Spencer, in the Don Fernando sherry range.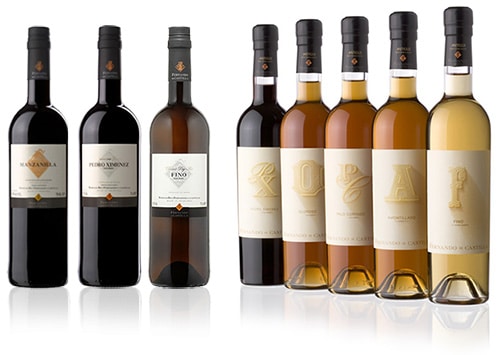 Brandy de Jerez
And of course the extensive range of sherry brandies, distilled in wood-burning stills. These are produced from 100% Airén grapes, first aged in new barrels of French and American oak (in a static way) and thereafter for long periods in a solera system, made up of barrels that have previously contained the house's sherries.
Brandy Solera Reserva (36°, around 5 years in Amontillado casks)
Brandy Solera Gran Reserva (38°, around 15 years in Amontillado and Oloroso casks)
Fernando de Castilla Selecto decanter (40°, a mix of three brandies between 12-20 years matured in Amontillado and Oloroso)
Fernando de Castilla Único (40°, around 40 years in Oloroso casks)
They also have a series of single cask brandies:
Brandy Solera Reserva Single Cask Plata (36,9°, around 5 years in Oloroso)
Brandy Solera Gran Reserva Single Cask Oro (40,6°, around 15 years in Oloroso)
Brandy Solera Gran Reserva Single Cask Allier (39,7°, around 15 years in French oak barriques)
They also produce a highly regarded old sherry vinegar La Bodega.
Contact
C/ Jardinillo, 7 – 11
Jerez de la Frontera
Visits possible by appointment.