Background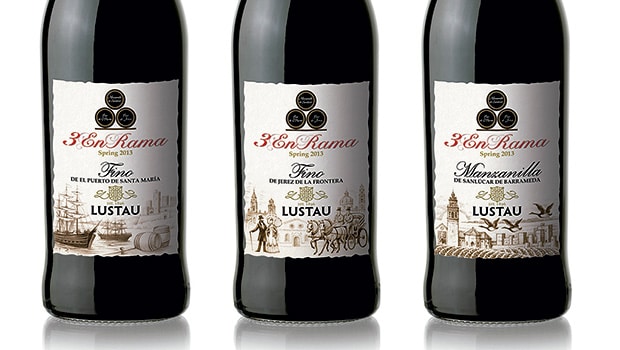 Published on July 30th, 2013 | by Ruben
5
En rama sherry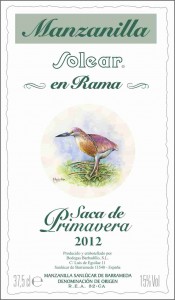 Bringing en rama sherry to the market is one of the most exciting recent developments in the sherry industry. Essentially rama means branch and en rama would be translated as on the vine / from the branch or figuratively: raw. That's exactly what it is: raw sherry, in its natural state, straight from the cask (or rather: the closest possible to straight from the cask). It only applies to biologically aged sherries.
An era of excessively filtered sherry wines
Unfortunately sherry wines as a whole, and Fino and Manzanilla in particular, usually undergo excessively heavy filtering and clarifying. This is the result of the consumer's preference for clear, pale, light wines that go well with food, and the producer's quest for more stable and consistent wines that have longer shelf lifes. This filtering process is taking out flor residues and impurities, but a lot of colour and – most importantly – a whole lot of flavour as well. The only way to try this kind of raw sherry would be in Andalucia at one of the Bodegas or stores that sell sherry in bulk.
Slowly though, the industry is realizing that there's a growing consumer interest for a more genuine style of sherry that hasn't been modified by a series of pre-bottling manipulations. The problem with biologically aged sherry wines is of course the risk of bottling particles of flor and the possibility of re-activating them in the bottle.
To take away this risk, most producers seem to have taken the path of activated carbon, a material with a high internal porosity, hence a large internal surface area which will absorb even the smallest microparticles. When done very aggressively, it will basically turn your wine into water. For sherry wines though, a minimal filtration (using plate filters or the traditional egg-white) or a brief cold stabilization will suffice to take away this risk.
En Rama is still very lightly filtered
In reality en rama sherries still undergo minimal clarification, but they find a much better balance with retaining the essential flavouring and colouring molecules and only taking away the biggest, solid particles. A truly raw wine, bottled without any filtering whatsoever, could turn brown and go bad after a mere two weeks. You could say en rama is the best possible compromise between required stability and desired flavour intensity. The wine can still be slightly cloudy but in a way that's the essence of biological ageing.
Note that there is not a pre-defined set of variables for 'en rama sherry'. What some bodegas explicitely sell as en rama may well be the common practice of another bodega that doesn't put 'en rama' on the label. En Rama should be seen as a common denominator for lightly filtered sherry, but the actual filtering can still vary.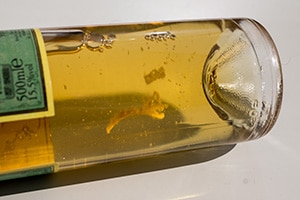 The industry standard for sherry filtering is to use a 0,4 – 0,45 micron filter. This will reduce the amount of micro-organisms as yeast cells will not be able to pass through. For most en rama bottlings, typically a coarser 1 micron filter will be used. Big clots of yeast cells will be taken out, but it's perfectly possible for smaller, individual cells to pass through. It's not uncommon for en rama sherry to have quite a lot of white flakes floating around in the bottle. However given the limited amounts, this is perfectly harmless for consumption, it's even said to contain beneficial antioxidant compounds.
Some examples of En Rama Sherry
Barbadillo's Manzanilla En Rama pioneered this category of sherries in 1999 and has been released in four sacas every year (one for every season, each with a drawing of a local animal on its label). González Byass bottled the first Fino en rama in 2010: Tio Pepe En Rama although the name En Rama was already used decades ago in a slightly different context. Nowadays most Bodegas have one or more en rama sherries on the market – most of them are obviously older examples:
An many more by now…
A special mention is needed for independent bottlers like Equipo Navazos and Alexander Jules. Most independent bottlers release all of their sherries in the en rama style.
Storing and ageing en rama sherry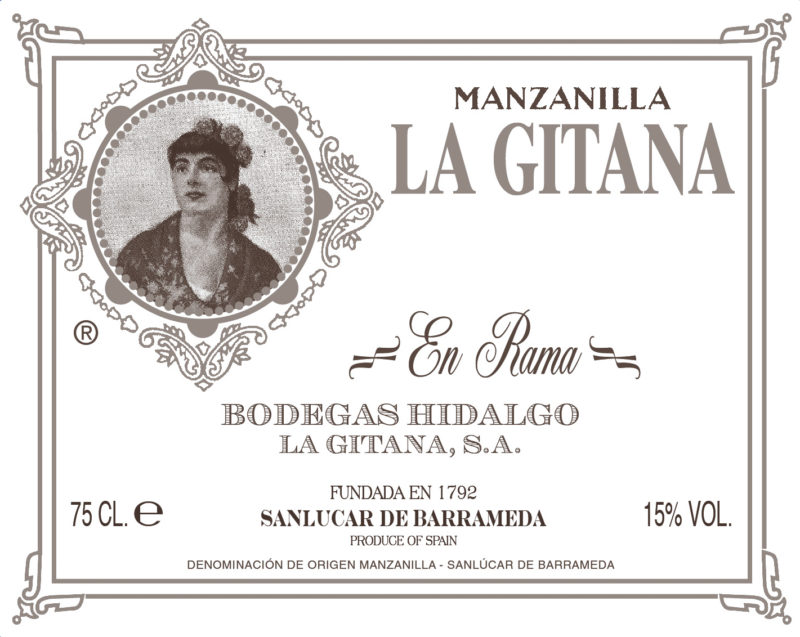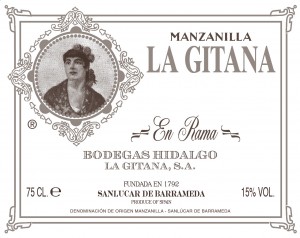 Even though the sales numbers of en rama sherries are still small compared to global Fino production figures, there's also a welcome evolution for standard sherries (and other types of sherry than just Manzanilla and Fino) to lower the overall degree of filtration and clarification, saving more of the original characteristics of the wine.
Due to the larger amount of 'living' particles, sherry en rama will evolve faster after bottling than filtered examples. Tio Pepe En Rama is advised to be consumed within 3 to 4 months of bottling, and the bottle should be finished in one day. Producers are tackling this by bottling very limited amounts, with a limited number of sacas in one year (usually the season of the saca will be mentioned on the label). In the case of the recent Lustau 3 En Rama series for example, we're talking about just one butt in total. Usually sherry en rama is bottled in smaller 37,5 cl bottles.
Mind that I don't totally agree with the producer's claim to open and drink bottles as soon as possible after bottling (I've written a whole article about how long you can store / drink bottles of sherry). Sure, by doing so you'll be tasting the wine in a way similar to being at the Bodega, and there's no denying this is a great experience. But I think it's also particularly interesting to keep it in the bottle for a slightly longer time and see the effect of bottle ageing. Buy two bottles, drink one immediately and leave the other one in your cellar until you discover it again in a year or so.