Manzanilla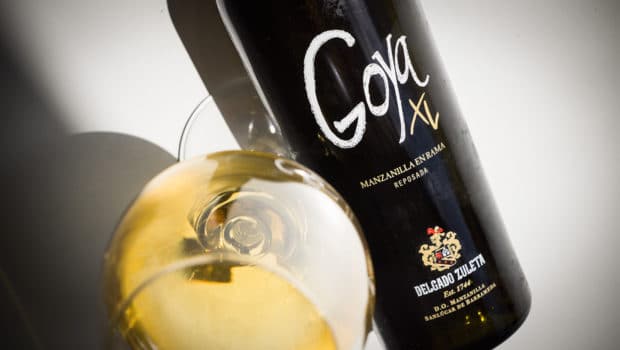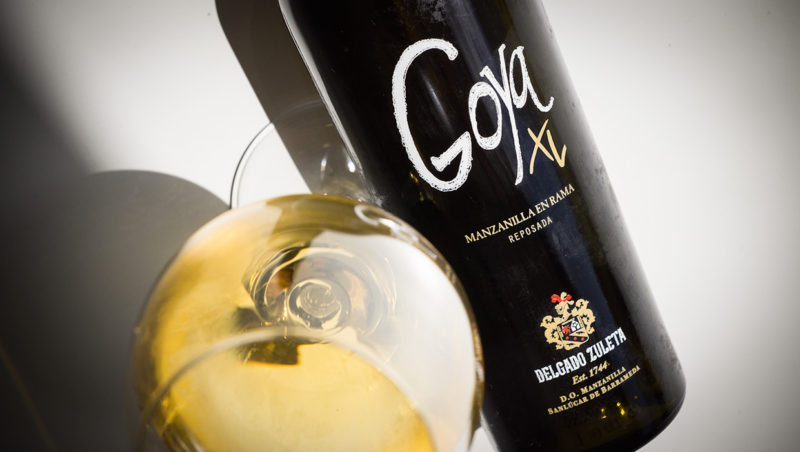 Published on July 6th, 2015 | by Ruben
0
Goya XL (Delgado Zuleta)
A Manzanilla composed from around 20 hand-picked casks of the La Goya solera
Goya XL is an older version (reposada as they say on the label) of the Manzanilla Pasada La Goya, the flagship wine of Bodegas Delgado Zuleta, the oldest family-owned bodega in the Jerez-Manzanilla region.
It is around 10-12 years old and bottled en rama, in its natural state (only with a very light plate filtering).
Goya XL was initially released in 2013, if I'm not mistaken. The solera is only refreshed to counter-balance the merma, the loss through evaporation, so the outturn and availability are very low.
Goya XL Manzanilla Pasada En Rama (15%, Delgado Zuleta)
Nose: a mature and rather rounded nose, very wide with chamomile flowers and almonds. It does have a classic maritime / iodine note, but slightly less pungent than some others. Some bread dough, eventually moving towards sweeter notes (apple pie and lime). Complex, with a lot of tiny aromas like peanuts, seaweed, hay, herbs and tiny earthy notes.
Mouth: intense, with a creamy, almost buttery texture and a fairly low acidity. Almonds and walnuts are immediately noticeable. Olive brine and a soft herbal bitterness. Quite some mineral notes. The lime returns mid-palate. Very dry of course, with a long and powerful aftertaste that highlights the bitterness and flor.
Availability: limited to around 1500 bottles a year (one saca). Only available in 50 cl bottles for around € 15-25.
Summary: Goya XL is a complex, more intense version of La Goya. It retains the roundness of its sibling wine and adds power and subtle pasada elements to create a unique identity. Worth looking for.