Bodegas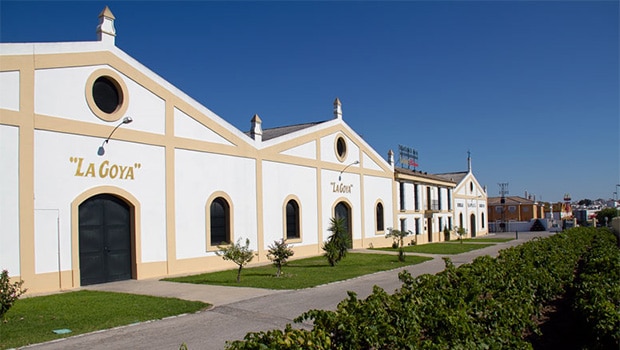 Published on February 22nd, 2014 | by Ruben
0
Delgado Zuleta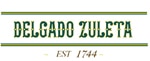 Delgado Zuleta claims to be the oldest active producer of sherry. Founded in 1744 by Fransisco Gil de Ledesma y Sotomayor, a knight and mayor of Sanlúcar de Barrameda, it gets its actual name from José Maria Delgado Zuleta who married with one of the descendants of Ledesma at the end of the 18th century.
Delgado Zuleta
In 1978 the company merged with the old bodegas of Benito Rodríguez La-Cave, and this family now controls 40 percent of the shares. Delgado Zuleta continues to market some of the old brands, like the Manzanilla Pasada Barbiana.
Historically the house's collection of wines was distributed over a number of bodegas in the lower part of the town. In 1998 however they moved to a modern facility in the upper town, which allows for better consistency of the wines. While Delgado Zuleta used to own top-class vineyards in the Miraflores area, like most other bodegas they have sold them and now purchase their base wines from different growers and large cooperatives. The yearly production is around 350.000 bottles, 90 percent of which is Manzanilla.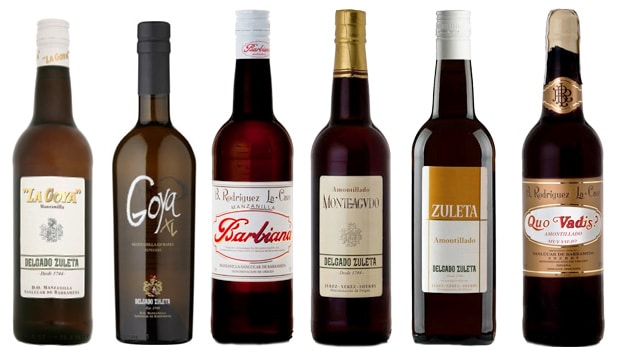 Delgado Zuleta sherry range
Manzanilla Zuleta, a light and young Manzanilla, around 3 years old
Manzanilla Rodríguez La-Cave, from the old Rodríguez La-Cave stocks, around 3 years old
La Goya Manzanilla Pasada , the flagship wine of the house launched in 1918. Around 6 to 7 years old, from a solera of 10 criaderas.
Goya XL Manzanilla Pasada En Rama, an older version (around 10-12 years), from a set of butts that was taken away from the La Goya solera in the 1990s.
Manzanilla Barbiana, from the old Rodríguez La-Cave stocks, around 4-5 years old
Zuleta Amontillado, around 7-8 years
Zuleta Amontillado Viejo, around 20-25 years old
Quo Vadis, a very old and limited V.O.R.S. Amontillado of 40-50 years, from the old Rodríguez La-Cave stocks
Zuleta Oloroso, Zuleta Medium and Zuleta Cream, around 4-5 years, and Zuleta Pedro Ximénez and Zuleta Moscatel, around 3-4 years
Monteagudo Amontillado, Monteagudo Oloroso, Monteagudo Palo Cortado and Monteagudo Pedro Ximénez, all 10-12 years old
Las Señoras, a sweet Oloroso of 10-12 years
Delgado Zuleta also produces a white table wine Viña Galvana and a sherry vinegar made from Manzanilla.
As a side note, the bodega was also responsible for the Manzanilla that was served at the wedding of Principe Felipe and Doña Letizia in 2004. The Consejo Regulador organized a blind tasting and this version of La Goya was selected.
Contact
Bodegas Delgado Zuleta
Avenida de Rocío Jurado, s/n
Sanlúcar de Barrameda
Visits possible by appointment. In front of the bodegas there is a shop.