Brandy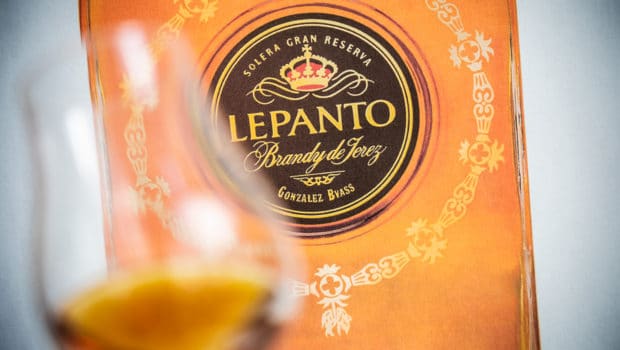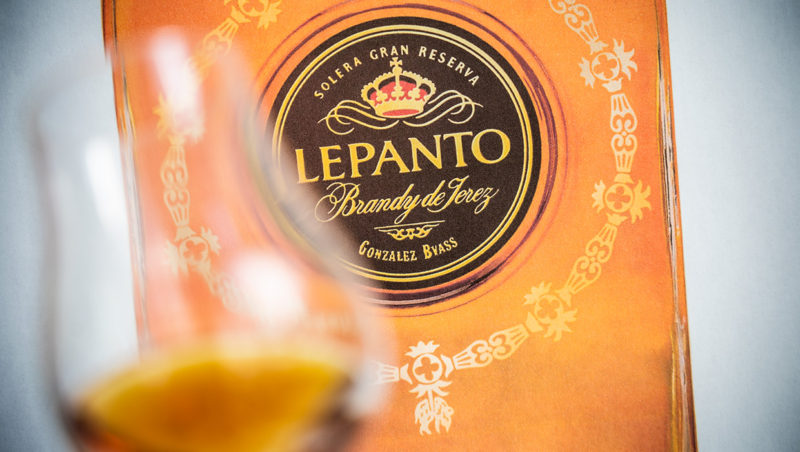 Published on August 16th, 2019 | by Ruben
1
Lepanto Solera Gran Reserva (González Byass)
Lepanto is the only brandy distilled entirely in pot stills and the only one actually distilled in Jerez
Lepanto is the flagship brandy from González Byass. Its solera was established in 1896, although González Byass had been producing brandy since the 1840s.
Lepanto is the place of a famous 16th century naval battle, near Patras in Greece, where the Spanish Armada was defeated by the Ottomans.
Brandy from Palomino grapes and pot stills
One of the unique characteristics of Lepanto is the use of Palomino grapes for distillation, whereas the vast majority of Brandy de Jerez is nowadays made from Airén grapes grown in Castilla – La Mancha. Moreover they are the only bodega that actually distills its brandy in Jerez. If you visit the bodega you will be guided to the stillhouse with its beautiful alambiques and pot stills. It is double distilled, only working with the heart of the distillation, known as holandas. Contrary to higher ABV column distilled spirit known as aguardientes, they are 'only' 60% ABV when they come off the still, which means they naturally contain more aromatic congeners.
The spirits are matured for a minimum of 12 years in Fino sherry casks (ex-Tio Pepe) in a traditional solera system. Recent bottles seem to mention the age on the label but on my bottle this wasn't the case. Keep in mind that there is a version at 36% ABV and another one at 40% ABV. I guess this is specific to the market you're in and due to legal requirements or commercial strategy (same thing happens with their entry-level brandy Soberano).
González Byass is offering three versions of Lepanto:
the standard Lepanto Solera Gran Reserva which is finished in sweet Oloroso casks (which held Matusalem sherry)
Lepanto Oloroso Viejo, finished in dry Oloroso casks
Lepanto Pedro Ximénez, finished in PX seasoned casks
Lepanto Solera Gran Reserva (36%, González Byass, Brandy de Jerez)
Nose: quite an elegant profile, fresh with bright fruity notes like apricots, grapes and sour citrus. Hints of old wood and leather. Honey coated nuts and a light touch of vanilla. A refined drink, one of the sherry brandies that comes closest to classic Armagnac and Cognac.
Mouth: very smooth, slightly sweeter than expected. Still a light (now slightly syrupy) fruitiness with more pronounced vanilla. Golden raisins, almonds and honey again. Hints of praline and latte in the end. Medium length, raisiny finish.
Availability: very good. Pricing shows significant differences between markets. Around € 25 in Spain (which is very good value), all the way up to € 70. Check Master of Malt or TWE for instance for international shipping.
Summary: Palomino grapes, pot stills, double distillation... I guess it does make a difference when producing a nice Brandy de Jerez. You could argue this is the most 'traditional' style of sherry brandy. In any case Lepanto is a benchmark when it comes to smooth, elegant sherry brandy in the French style. Recommended if you find it at a good price.