Brandy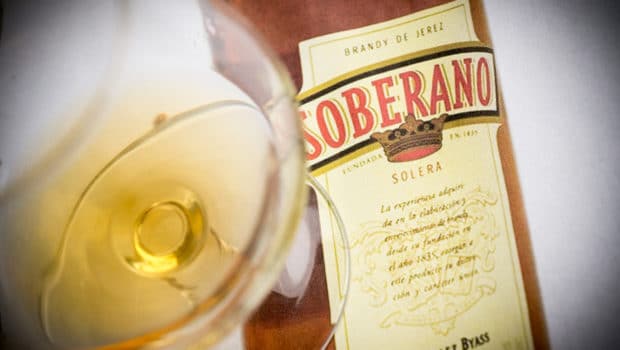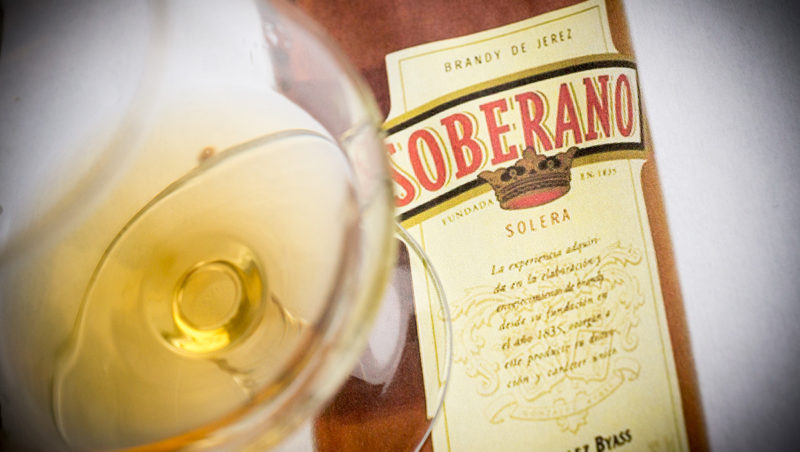 Published on March 27th, 2015 | by Ruben
3
Soberano Solera (González Byass)
Soberano is one of the leading brands of Spanish brandy
Soberano is one of the widest available Spanish brandies. It is produced from airén grapes grown in the region of La Mancha and distilled in column stills before maturation in the bodegas of González Byass in Jerez. At least, that is the authentic Brandy de Jerez we're trying today, an old version of Soberano bottled in 2007.

However around 2008/2009, Soberano and the other leading brand Veterano decided to lower their alcohol volumes below the required minimum of 36% set by the D.O. Brandy de Jerez. This placed them outside of the D.O. and meant they couldn't use the name Brandy de Jerez any longer. After 2009, Soberano was simply labeled Brandy (current bottle pictured to the right) or spirit drink.
Soberano Solera is the cheapest option from González Byass. Nowadays it exists in different strengths for different markets, with supermarket versions as low as 30% and others up to 36%. You can buy a (plastic) 1 liter bottle for around € 8 in Spanish supermarkets (often with a free bottle of Coca-Cola taped to it) but this has little to do with proper Brandy de Jerez. The spirit drink versions are not even based entirely on wine spirits.
Besides the base version, there are three different Reserva editions (Soberano 5, Soberano 8 and Soberano 12). While these numbers are commonly mistaken for an age statement, if you look closely they don't mention 'years'. On the website they tell you it refers to the number of criaderas in the solera… Marketing tactics that I'm not very fond of.
Soberano Solera (36%, Gonzalez Byass 2008, Brandy de Jerez)
Nose: toffee and caramel aromas, with some spicy prickle. Some dusty notes. Whiffs of vanilla.
Mouth: rather thin and alcoholic, and sweeter than expected. Toffee again. Evolves on roasted nuts. Pretty smooth when compared to other alcoholic drinks, but nonetheless very simple and limited.
Availability: supermarkets and night shops. Higher strength versions frequently in spirit shops.
Summary: Soberano is quite a spirity, simple 'brandy' with limited depth of flavour. Modern versions are even worse. It's intended to be had with Coca-Cola or other mixers. Probably okay for a botellón, but if you're looking for a brandy to savour, skip this and go for Lepanto right away.