Manzanilla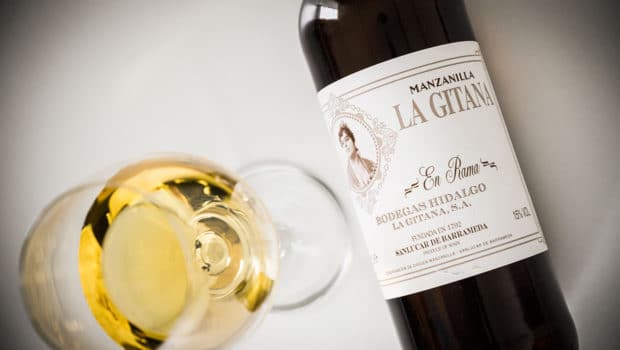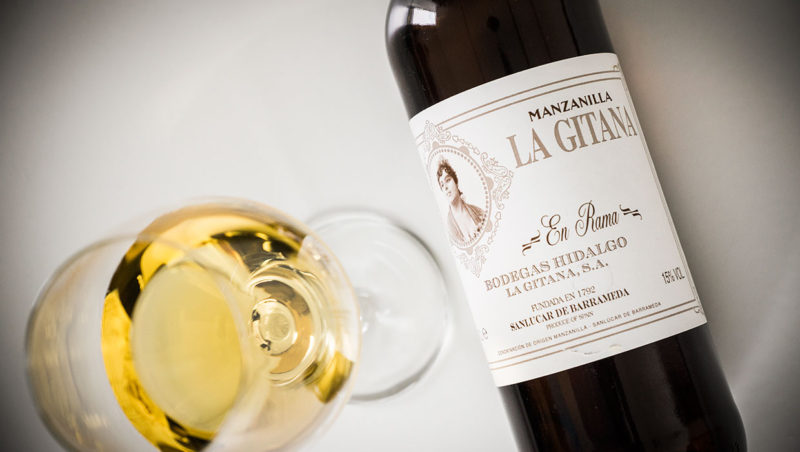 Published on March 29th, 2016 | by Ruben
0
Manzanilla La Gitana En Rama (Hidalgo)
The En Rama version of the best selling Manzanilla in the world
This is the en rama version of the classic Manzanilla La Gitana, still the best selling Manzanilla in the world if I'm not mistaken. La Gitana En Rama is bottled twice a year, in spring and autumn when the flor is at its thickest.

The grapes come from Hidalgo's vineyards in the pagos Miraflores and Balbaina. Its solera system was founded in the early 19th century, the period in which the name Manzanilla started to appear as a specific product. It is made up of 14 scales, with a high refreshment rate and an average age at the time of bottling of around five years. Usually en rama releases come from a specific selection of casks, sometimes a bit older than the general release, but I couldn't find any information about this for La Gitana En Rama.
Like most en rama releases, it is not entirely untreated, it goes through a low temperature fining process and a rough plate filtering.
Manzanilla La Gitana En Rama (15%, Hidalgo – La Gitana)
Nose: medium intensity, with lots of chamomile and dried yellow flowers. Light toasted notes in the background, along with some nutty notes and a slight animal edge. Sea spray. Black olives. Hints of lightly oxidized fruits in the background, but the emphasis is on the dry side.
Mouth: more intensity than I expected from the nose. Quite earthy and saline. Some hazelnuts and yeasty flavours, with just a hint of pear and almonds in the back. A light fatty side as well. Very soft herbal notes towards the medium-long, lightly bitter finish.
Availability: rather limited, like all en rama sherry. Around € 15-20, check The Whisky Exchange for international shipping.
Summary: This is a very good Manzanilla, with a proper style and a dry, more meaty and almost earthy character. It pairs particularly well with food. The best Manzanilla of the house for me is still Manzanilla Pastrana, which is also very lightly filtered.