Manzanilla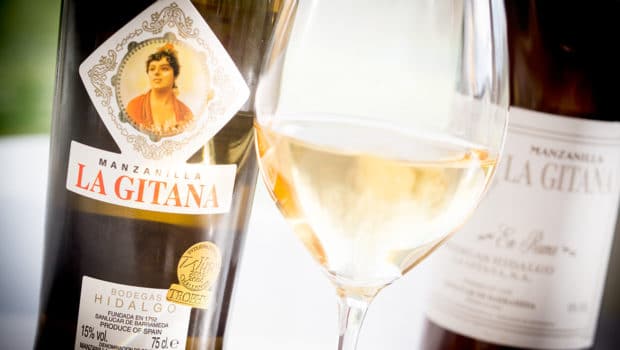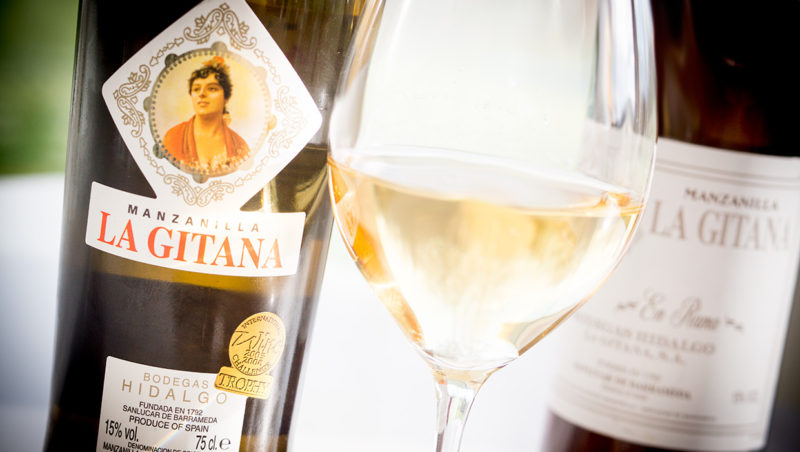 Published on February 6th, 2015 | by Ruben
1
Manzanilla La Gitana (Hidalgo)
La Gitana is the best selling Manzanilla in the world
La Gitana is one of the most iconic brands of Manzanilla and the flagship wine of Bodegas Hidalgo in Sanlúcar de Barrameda.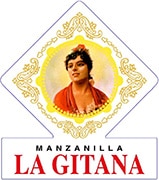 It is widely available, not expensive and a perfect drink for warm summer days. It's easy to see where the name comes from: the label carries a 'gitana' (gypsy woman), painted for the firm by Joaquan Turina, as an homage to a bar in Málaga run by a gypsy, where Hidalgo's Manzanilla was particularly popular.
The Palomino grapes for this wine are harvested in the bodega's own vineyard in the areas of Balbaina y Miraflores, two of the most respected zones around Sanlúcar.
Its solera system, founded in the early 19th century, is made up of 14 scales, with a high refreshment rate and an average age at the time of bottling of around five years. As most other Manzanillas, it used to be bottled at a higher age, but changing market preferences made it into a light, young Manzanilla Fina.
Being a filtered, commercial Manzanilla, it is a good idea to buy the freshest bottle you can find. Read my article on bottling codes to decipher the back label.
Besides this classic La Gitana, the same bodega has an older, single vineyard Manzanilla Pastrana. Since 2011, there is also a highly limited Manzanilla La Gitana En Rama, a less filtered and more intense en rama version of the wine we're having today.
Manzanilla La Gitana (15%, Hidalgo)
Nose: a lively, crisp, young Manzanilla. Yellow apple aromas, lemon and lots of floral notes (dried flowers, chamomile), slightly more than in other Manzanillas if you ask me. A touch of sea breeze and iodine.
Mouth: starts light and dry, with lots of apple flavours. Becomes saltier than the nose suggested, with subtle hints of liquorice and salted almonds. Very light herbal notes as well. Not a lot of yeasty flor to be noticed, I guess most of this is filtered out. Quite a short finish, which makes you have more.
Availability: widely available. Prices tend to vary from € 8 to around € 15. Available in 75 cl or 50 cl bottles. Check The Whisky Exchange or Master of Malt for international shipping.
Summary: Nowadays we're spoiled with more complex Manzanilla En Rama, but the common La Gitana is still a cracking light aperitif. Floral on the nose, salty in the mouth. I'll have La Gitana with tortilla, seafood or jamón any time.