Manzanilla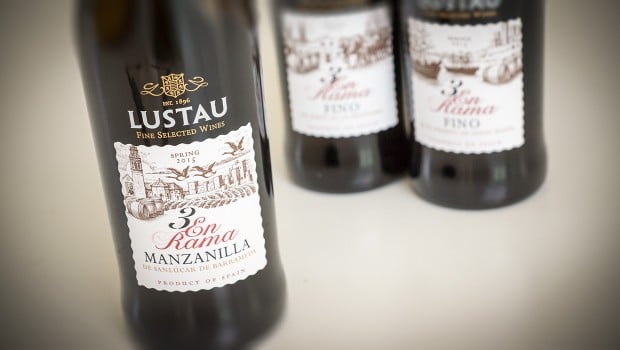 Published on June 15th, 2015 | by Ruben
0
3 En Rama Manzanilla 2015 – Sanlúcar de Barrameda (Lustau)
3 En Rama allows you a glimpse of the terroir character of three key cities in the Jerez region
Sanlúcar de Barrameda sits on the estuary of the Guadalquivir River with Atlantic breezes coming off the ocean. Its microclimate, which impregnates the yeast growing on the surface of the casks, as well as slightly different production methods, lead to a unique character for its Manzanilla.
The Manzanilla 3 En Rama is aged in a Bodega facing the La Calzada beach, on the river bank towards Chipiona. From a total of 135 casks, two have been selected by the committee to be bottled, chosen for their delicate and rare characteristics.
3 En Rama – Manzanilla Sanlúcar de Barrameda (15%, Lustau 2015, 50 cl., 1000 btl.)
Nose: starts pretty classic, with lots of chamomile and leafy notes. Hints of dried yellow flowers. Hints of dough. The vegetal side is growing stronger, even moving towards mashed potatoes and chips with a pinch of salt. Nori leafs. Nice apple notes, both the sweeter yellow kind and the slightly more sour green apples.
Mouth: quite briney, with a fresh apple / quince roundness at first and the highest acidity of the three as well. Moves to dried herbs and shows slightly savoury / meaty notes, bread crust and dried flowers again. Light beer-like notes as well. An interesting profile.
Availability: limited to 1000 bottles, available from select Lustau resellers. Around € 20 (50 cl.).
Summary: An interesting, rather vegetal Manzanilla with a few uncommon characteristics. Not my personal favourite in this series, but of course the idea is to show the widest possible variety. The Manzanilla 3 En Rama does an excellent job in this respect.