Manzanilla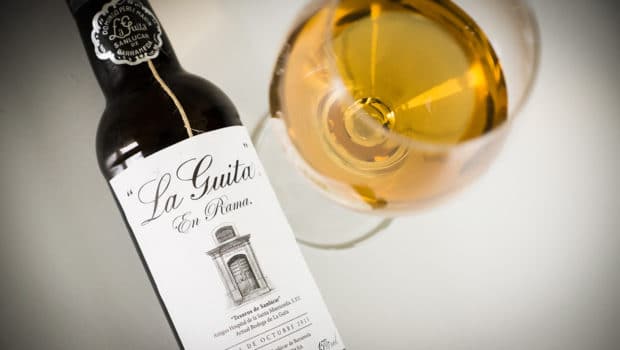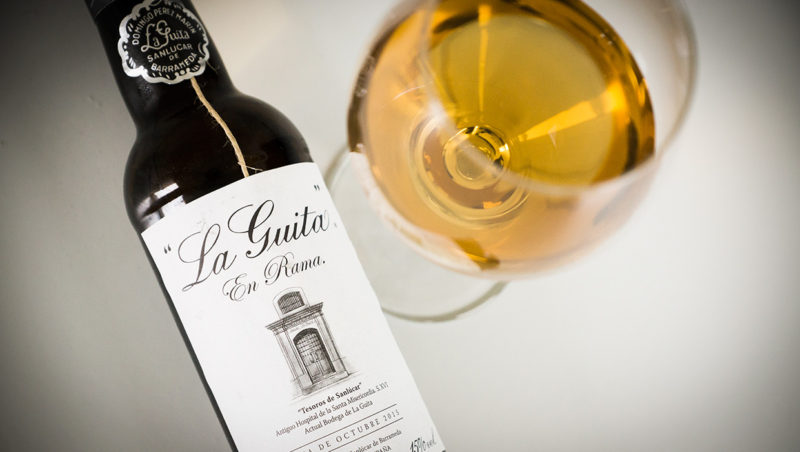 Published on March 1st, 2016 | by Ruben
0
Manzanilla La Guita En Rama 2015
La Guita En Rama is around 4,5 years old and bottled with minimal filtering
Early December 2015, the first saca of La Guita En Rama was presented, the raw, just very lightly filtered version of the Manzanilla La Guita. It is the purest version of this popular Manzanilla produced by Bodegas Rainera Pérez Marín which is part of the Grupo Estévez.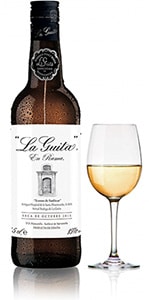 La Guita En Rama is a selection of butts from the best soleras in both of the house bodegas: Misericordia and Pago Sanlúcar Viejo. The label of this first release en rama – bottled in October 2015 – shows the famous entrance door of the old Hospital de la Santa Misericordia, the 16th century building now filled with casks of La Guita. Each release will feature a different monument or typical element related to the wine.
More technical details, like the vineyards (Covisan cooperative, with a focus on the pago Miraflores), soil type, acidity etc. can be found in the product leaflet.
Manzanilla La Guita En Rama (15%, Hijos de Rainera Pérez Marín 2015, 37,5cl)
Such a dark, golden brown colour. It proves how much you're taking out of the wine when applying heavy filtering.
Nose: big and complex. Ripe yellow apple, hints of hazelnut. Chamomile. Thyme. Citrusy notes, a firm mineral side too, with some floral touches. Very delicate farmy notes (hay). Clear coastal notes as well.
Mouth: wow, fresh, very citrusy and salty at first. Good bite. Then some mineral notes and subtle iodine. Evolves towards much warmer flavours, dried fruits, orange peel and toasted almonds. Also savoury hints and something of greasy bacon fat in the background although it is clearly younger, more acidic and slightly lighter than Solear En Rama for instance. Fades on lightly bitter notes.
Availability: I've only seen this in Spain so far, but hopefully this will get a wider distribution soon. Around € 10 for a half bottle.
Summary: Most other releases of Manzanilla En Rama have been older. It's nice to see a good, citrusy, fresh example of a medium aged La Guita. Let's hope we'll be seeing frequent releases - those of springtime could be even more interesting.