Manzanilla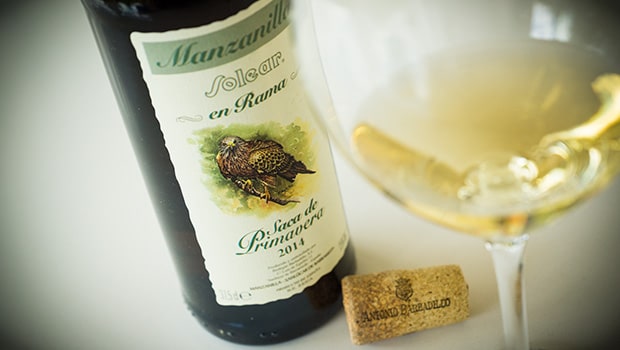 Published on May 21st, 2014 | by Ruben
0
Solear En Rama – Primavera 2014 (Barbadillo)
This is the most recent version of Solear En Rama, the 8 year-old, unfiltered Manzanilla produced by Bodegas Barbadillo If I'm not mistaken, this is the 15th subsequent year of bottling for this wine. As always, this is a very limited edition of around 2000 half bottles.
This edition features the Red Kite on the label, another typical bird of the Doñana reserve, now sadly in danger of extinction
Every season has its own characteristics, but the flor is particularly thick and active during Spring.
Solear En Rama – Saca de Primavera 2014 (15%, Barbadillo)
Nose: intense. Slightly more floral and delicate than I remember earlier releases. Yellow apple, sunflower seeds and hay. Chamomile. Lots of (sweet) almond notes and floral honey. There's also something that reminds me of the spice closet in my kitchen: subtle wood mixed with all kinds of spices (from saffron and thyme to mild curry powder). Very elegant and delicate – it seems less wild this time, so less of the typical bacon fat notes.
Mouth: quite round at first, with a vague apple flavour and almonds. Fairly low acidity. Evolving towards more saline notes, soft olive brine and a faint herbal edge. Textured minerality. Bone dry, long finish. Soft retronasal hints of toasted bread.
Availability: difficult to find outside of Adalucia. Around € 11 for a half bottle (37,5 cl).
Summary: As always, Solear En Rama is a great Manzanilla. This time I seem to notice less of the wild character, this may be due to the season or simply due to the freshness of the bottle. Worth looking out for.