Fino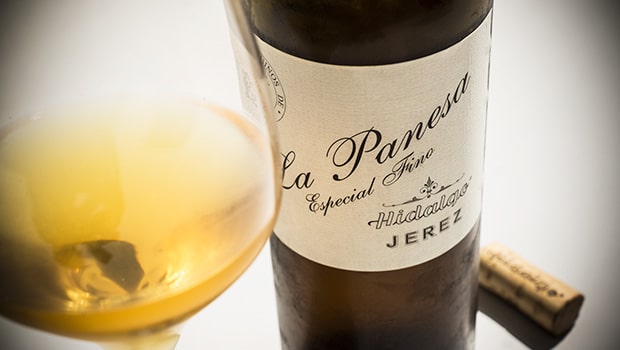 Published on August 18th, 2014 | by Ruben
3
Fino La Panesa (Hidalgo)
It's very rare for Fino barrels to still have an active layer of flor after fifteen years of ageing
La Panesa is called Especial Fino on the label. It is indeed quite special: it's probably the oldest Fino on the market (this also means it comes at a fairly heavy price).
Nowadays we feel spoiled by the excellent old Finos released by Equipo Navazos, but otherwise this would have been a unique opportunity to taste such a venerable Fino.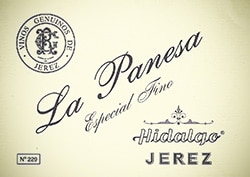 It is produced by Bodegas Emilio Hildago in Jerez de la Frontera – not to be mistaken for Hidalgo – La Gitana in Sanlúcar. The solera that holds La Panesa was laid down in 1961 to celebrate the birth of Alfonso Rodriguez, the first nephew of the Hidalgo brothers. It's a very selective solera: only the best barrels from Hidalgo's basic Fino solera are taken out and are then fed into the seven special criaderas that make Fino Panesa.
This wine is almost 15 years old on average and most wines would have turned into Amontillado by that time. It takes a lot of temperature and humidity monitoring to keep the flor alive for such an extensive period. In fact Hidalgo says they can only make this happen in the most humid parts of the bodega.
While it's not explicitly bottled 'en rama', it is known that this wine undergoes only the most essential filtering.
Fino La Panesa (15%, Emilio Hidalgo)
Nose: highly complex. It goes all the way from a warm, honeyed apple note to the smell of a stable. In between are dozens of tiny aromas: banana peel, yeast, polished oak, salty seawater, lime, aged cheese, toasted wood and dried mushrooms. Even hints of motor oil. Quite exquisite really.
Mouth: medium-bodied and fairly glyceric. It shows a remarkable peppery heat and concentration. An olive brine bitterness, some toasted notes and salty almonds. Lemon zest. After the initial attack though, there's a lack of acidity and an additional nuttiness which make it feel smooth and slightly thin. This also results in a rather short finish with some oaky notes.
Availability: usually around € 40 for a 75cl bottle. That's definitely a heavy price for a bottle of Fino, but remember this is not an everyday wine. Around 8000 bottles are available each year. Check The Whisky Exchange for international shipping.
Summary: Finos of this age can feel a bit contradictory: they're fresh, elegant, compact and intense at the same time. A glorious nose but the palate seems to miss some oomph and length to make the perfect Fino. Not cheap either.