Bodegas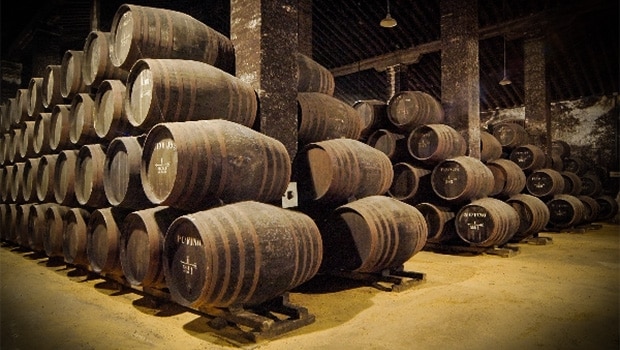 Published on August 21st, 2014 | by Ruben
0
Emilio Hidalgo
Bodegas Emilio Hidalgo was founded in 1874 in the historical heart of Jerez de la Frontera. The year 1874 refers to the moment when nephews Jose and Emilio Hidalgo set up the company, but Jose Hidalgo had already invested in a couple of sherry soleras in the 1860's after marrying a daughter of the Lopez family which owned two vineyards, Santa Ana and El Bote.
It's interesting to note that some of the original soleras from the 1860's and 1870's are still in use and now produce a couple of wonderfully complex wines.
Hidalgo family
At the start of the 20th century, Bodegas Hidalgo acquired the old Bodegas Molina in the Calle Clavel, where they are still located. It is a late 19th century building of classic construction: thick walls, few but relatively large windows, high ceilings and tiled rooms ideal for the fermentation and ageing of sherry.
Today the fifth generation of the Hidalgo family runs the company (cousins Juan Manuel, Emilio and Fernando Hidalgo). While Hidalgo used to have its own vineyards in the pagos Añina and Carrascal, these have been sold and the musts are now bought from external sources.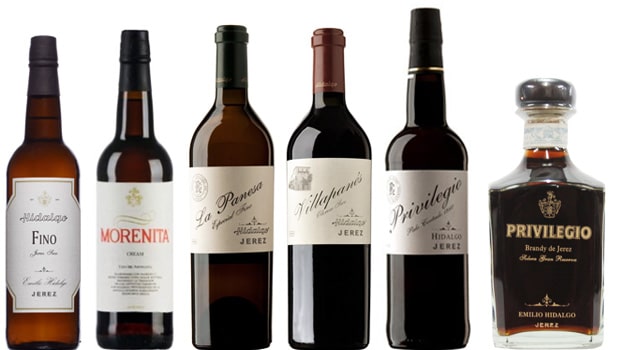 Hidalgo

 sherry range
We'll start with an overview of the proper wines ("vinos genuinos") as Hidalgo calls them, the authentic, high-end sherries:
La Panesa 'Especial Fino', an old Fino of around 15 years, from a solera laid down in 1961.
El Tresillo Amontillado Fino, starts with +/- 8 years of biological ageing as a Fino before undergoing an extra 4-5 years of oxidative maturation. It is bottled from the third criadera of the Amontillado solera.
El Tresillo Amontillado Viejo 1874 V.O.R.S., from the same solera founded in 1874, but this time bottled from the oldest casks. Average age of around 50 years. Only 3000 bottles are available each year.
Marques de Rodil 'Especial Palo Cortado', around 15 years old (half of which under flor)
Privilegio Palo Cortado 1860 V.O.R.S., from a solera laid down in 1860. Extremely scarce (+/- 150 bottles a year)
Oloroso Seco Gobernador, around 12 years of age. This wine also serves as a criadera for Villapanés.
Oloroso Viejo Villapanés, nearly 20 years old
Santa Ana Pedro Ximénez 1861 V.O.R.S., a very expensive wine with an average age of around 100 years. Originally made with P.X. grapes from the Añina area. The solera was founded in 1861 and is only refreshed every 6-7 years.
In 2021 Hidalgo released the Soleras Especiales series. Each release contains a set of three wines – limited editions that hadn't been available before. There's always an age evolution, so you're getting three wines from the same solera, bottled at an increasing age. They plan to make this an annual series. So far there has been an Amontillado and Oloroso edition.
There's also a lower-end range of Hidalgo sherry for the local market (Hidalgo Fino Seco, Pale Dry, Amontillado Medium Dry and Hidalgo Pedro Ximénez) as well as different (supermarket) brands with lesser wines (Morenita Cream, Sherry 13, La Carma, Bernado, Magistral, Aroca, Manzanilla Charito) which are available in specific markets and sometimes marketed as Bodegas Panesa.
Hidalgo also produces the old brandy Privilegio Solera Gran Reserva and Hidalgo Solera Gran Reserva, as well as sherry vinegar.
ps/ Emilio Hidalgo is not to be confused with the older Bodegas Hidalgo – La Gitana in Sanlúcar de Barrameda.
Contact
C/ Clavel 29
Jerez de la Frontera
Tel. +34 956 341 078