Palo Cortado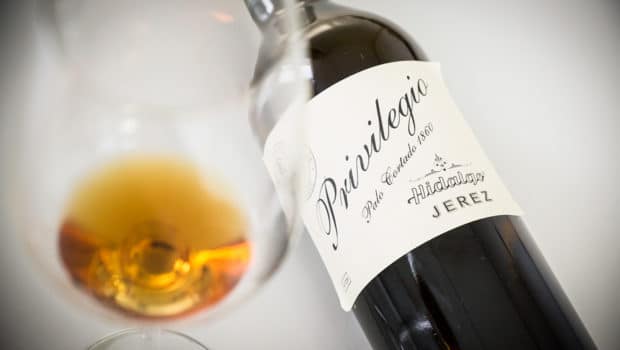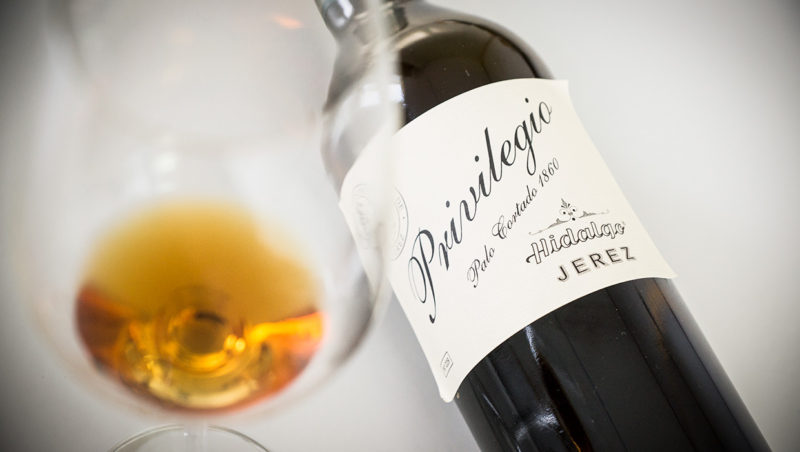 Published on November 4th, 2015 | by Ruben
1
Palo Cortado Privilegio 1860 VORS (Hidalgo)
A tremendous Palo Cortado, from a solera that goes back as long as the bodega itself
The solera for this Palo Cortado Privilegio was started in 1860. It is part of the "foundation soleras" that were formed at the start of the Bodegas Emilio Hidalgo. It is a very rare and expensive wine, estimated to be well over 50 years old. The wine is bottled by hand, with a yield of approximately 150 bottles per year. It received 98 points in Robert Parker's guide.
The bottle I'm trying here was part of the Sherry Twitter Tastings 2015 and was bottled specifically for this purpose. It doesn't get any fresher than this.
Privilegio Palo Cortado 1860 (20%, Emilio Hidalgo)
Nose: very fragrant, with lots of leathery notes to start. These are joined by precious woods and tobacco leaves. Hazelnuts and almonds. Rather big fruity notes as well, classic raisins and orange peel but also hints of raspberry. Hints of rose petals. Floral honey. A light hints of sea air. Incense. Very complex, with lots of subtleties and micro-aromas. You can smell this wine for hours.
Mouth: very intense with a striking acidity, but always elegantly so. Impossible to list all flavours, but here goes: toffee, hazelnut, mocha, leather, chestnut, caramelized almond, nougat, orange peel, lime… Becomes slightly bittersweet towards the finish, which is long and shows nutty flavours. Amazingly powerful wine, but it strikes a perfect balance which makes it seem such an effortless achievement (but it isn't).
Availability: very rare and hard to find. Because of this, it doesn't come cheap: around € 250.
Summary: This is a real monument among Palo Cortados and wines in general. The enormous width and depth are incredible and the complex combination of salinity, implied sweetness, acidity and light bitterness is close to perfection.