News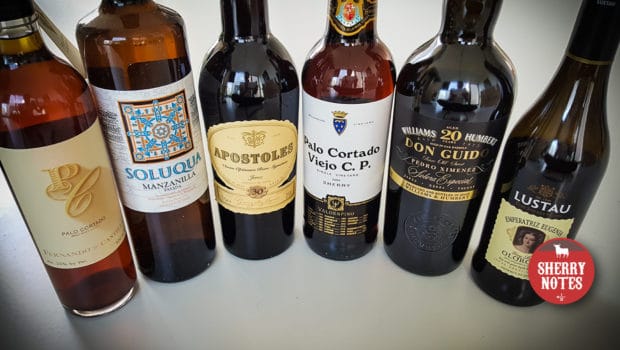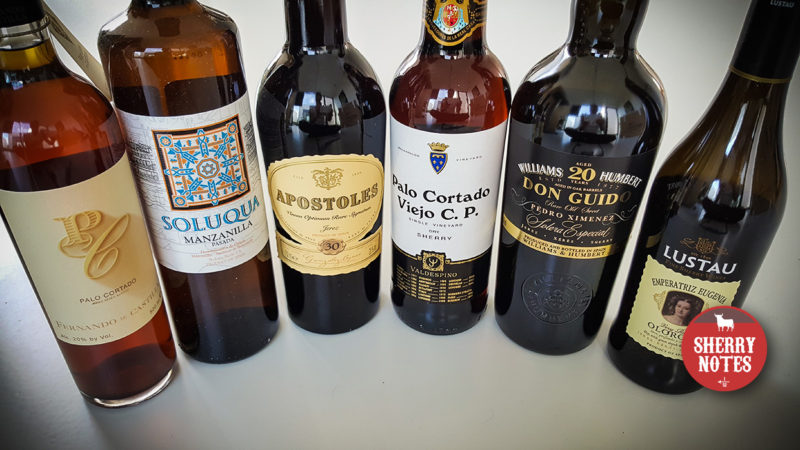 Published on September 29th, 2015 | by Ruben
2
Sherry Twitter Tasting 2015 (#SherryTT x2)
Like last year, SherryNotes will be part of the International Sherry Week (#SHERRYWeek 2015, 2-8 November). It is a whole week of events celebrating and promoting Spain's unique sherry wines, initiated by a couple of Certified Sherry Educators. Previous worldwide events organised by sherry aficionados over the past two years have proved hugely successful, with more than 2000 events in 22 countries, and an estimated 100,000 people taking part. Expect guided tours, menus in restaurants that pair food with sherry, sherry tastings in bars, tapas evenings, flamenco…
In 2014 I hosted the first ever Sherry Twitter Tasting. People all over the world were sent five samples of excellent sherry wines, and they were tried and discussed simultaneously over Twitter. At the same time, people in Jerez and New York, as well as the winemakers themselves, sat together and joined the #SherryTT event online.
This year, the concept is extended, as there will be two Sherry Twitter Tastings. One is similar to last year: it will focus on the diversity of sherry wines and introduce the major styles. The other one is more exclusive and will feature only Palo Cortado sherry, the mysterious style that is highly regarded for its complexity.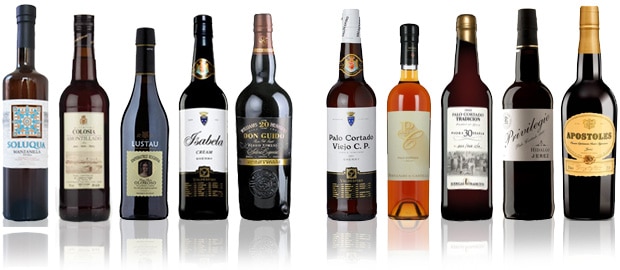 Sherry Twitter Tasting #1 – Overview
Monday 2nd of November, 19:00-20:00 CEST
Hashtag #SherryTT
15 places available
Every participant will receive a free package with a sample of five wines. I will introduce them on Twitter, but it's more fun if we join our forces and discuss them together. Some of the producers will be available to answer your questions.
You don't have to be an experienced sherry drinker to apply. We're also looking for people who normally enjoy a fine wine, whisky, cognac, rum, Madeira or other drinks. After the tasting, you will have an overview of the wide spectrum of sherry styles and we hope you're interested to find out more.
Apply for a free package of excellent sherries and try them with us via Twitter!
The only requirement is that you're available that day and that you're making some noise about it on Twitter and/or Facebook. It is limited to Europe unless we can be sure that (privately) shipping alcohol to your country is not a problem (sorry USA, Australia…).
Here's the line-up of sherries you will be able to try:
An in-depth review of each wine and an introduction to the bodegas will be available on SherryNotes for your reference.
This tasting will be followed on Twitter by Manuel Lozano (Lustau), Enrique from Barón, Cristina Medina (Williams & Humbert), Nacho from Valdespino and someone from Gutiérrez-Colosía who will be available to answer questions.
Sherry Twitter Tasting #2 – Palo Cortado
Tuesday 3rd of November, 19:00-20:00 CEST
Hashtag #SherryTT
12 places available – a general knowledge of sherry is required
For this vertical tasting, we'll try five exclusive Palo Cortado sherries, a type of sherry that recently got a lot of attention through the documentary film El Misterio del Palo Cortado. Even though they're all the same type, we'll discover that each has its own unique character. It promises to be a magnificent tasting. Viejo CP has an average age of around 25 years, all others are well over 30 years old and Privilegio is close to 100 years old.
I'm thrilled that we will be accompanied by César Saldaña, the Managing Director of the Consejo Regulador, as well as Jan Pettersen (Fernando de Castilla) and José from González Byass who can answer your questions.
Want to participate?
If you want to be part of this ISW event, send me your name, postal address, e-mail address and Twitter account using the contact form. Clearly state which of the tastings you're subscribing for. You can apply until 9th of October 2015. Places are limited – we will make a random selection if necessary.
A big thank you to all participating bodegas for their wines, and the Sherry Week campaign for the support.