Manzanilla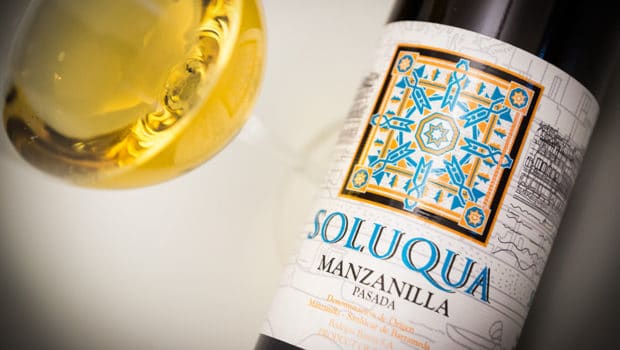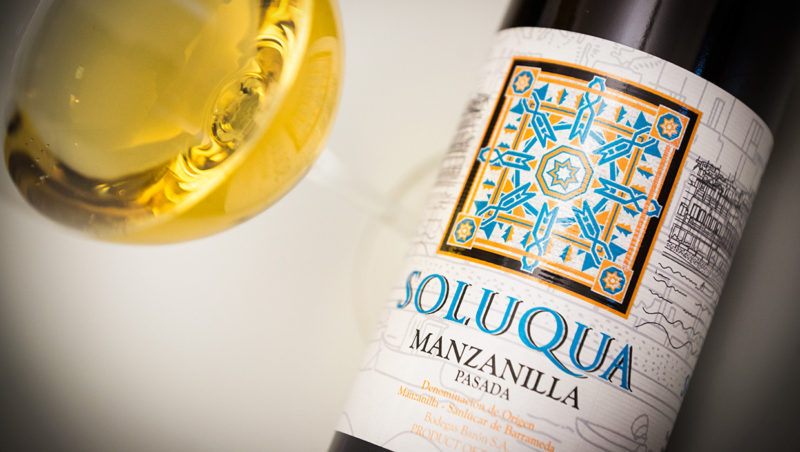 Published on October 16th, 2015 | by Ruben
1
Soluqua Manzanilla Pasada (Barón)
The Soluqua range (the old Latin name for Sanlúcar) is the top end series from Bodegas Barón. It includes a 10 years old Fino, a 30yo Amontillado, 30yo Oloroso, 20yo Medium, 25yo Cream, 8yo Moscatel and 30yo Pedro Ximénez. And of course this Manzanilla Pasada, one of of the oldest Manzanillas of the house with around 10 years of ageing under flor. The grapes are harvested in the bodega's own vineyards in the Jerez Superior area.
Whereas other ranges like Xixarito offer wines that existed before (with a new name and label), the wines in the Soluqua range come from casks that weren't commercialized before the recent makeover of the house. They were previously reserved for the family and production is very limited.
The award-winning label is very different from the Xixarito range, but equally well executed with intruiging mudejar motifs, a panorama view of Bajo de Guía and a nice glossy coating. Each type of sherry has a different colour scheme and different illustrations.
Soluqua Manzanilla Pasada (15%, Bodegas Barón, 12/2014)
A surprisingly pale (filtered?) colour for a Manzanilla Pasada. Nose: a complex nose that slowly reveals its layers. Starts on coastal notes (brine, seaweed) with some wet wool. Moves to breadcrust / dough, hay and hints of lemon peel. There's also a slightly sweeter side, with gentle oranges and a subtle waxy edge. Maybe not as 'pasada' as some others, but very nice.
Mouth: smooth and gentle again, with a light start. Low acidity and pungency. Almondy flavours at first and a slightly buttery feel. Traces of sweet apples. After a few seconds it seems to get into a higher gear and displays more intensity. Breadcrust again, some autolytic flor notes and hints of toasted oak. Also hints of lemon peel and gentle bitter herbs.
Availability: difficult to find outside of Spain. Around € 30.
Summary: As with other Manzanilla (Pasada) from this house, this Soluqua is complex but also rather mellow and even a tad shy, maybe because of the filtering? A soft entry into the world of Manzanilla Pasada.