Manzanilla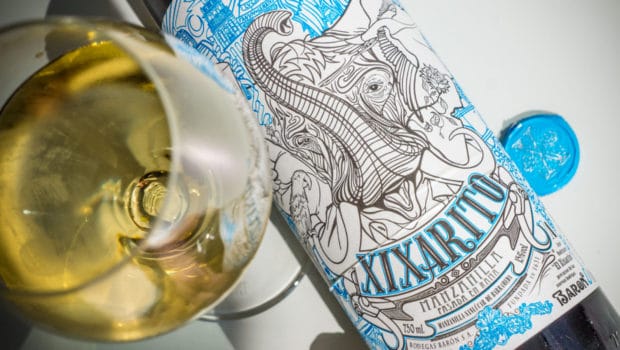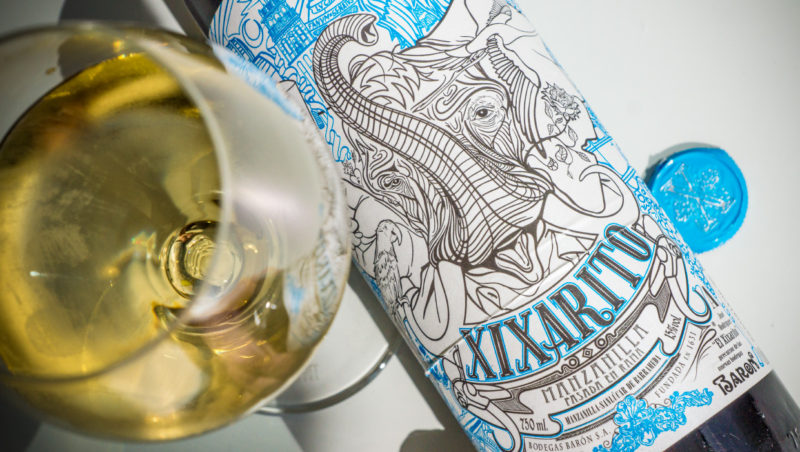 Published on April 14th, 2015 | by Ruben
0
Xixarito Manzanilla Pasada En Rama (Barón)

Bodegas Barón are considered one of the oldest (if not the oldest) bodegas in Sanlúcar de Barrameda. They say Christopher Columbus tried their wines, but that's probably wishful thinking. While they do have a long history, they're now run by a dynamic team of two young brothers, who recently had the labels redesigned. I think the Xixarito range in particular has some of the most modern, avant-garde looking bottles I know.
Xixarito is a new range which replaces the former standard Barón range. The label, which exists in different colours depending on the type of sherry, is quite funny and full of symbolism. There's an elephant and parrots as well as lot of smaller elements like a bull, an old motorbike, the bodega's dog, the Latin motto of Sanlúcar and the mudejar church tower of the Iglesia de Nuestra Señora de la O if I'm not mistaken. It's an intruiging homage to the grandfather of the current owners who passed away four years ago and who was nicknamed Xixarito (which means little pea, his favourite food).
We're trying the Xixarito Manzanilla Pasada, which is the older version of Manzanilla (around 10 years old in this case). It is bottled en rama.
Xixarito Manzanilla Pasada En Rama (15%, Barón, 01/2015)
Nose: very fresh, wide and expressive with a soft fruitiness up front. Almonds, hints of toast and a good dose of yeasty notes which works well with the subtle hint of sourness. Some herbal / foresty notes. It's not hard to imagine being in a cellar. Dried yellow flowers. Light touches of iodine as well.
Mouth: quite intense. Shows traces of apples at first, but then moves to almonds and olive juice. There's a darker, toasted side to it, with a bit of autolysis due to the age. Long finish, fresh and saline.
Availability: hard to get outside of Andalucia, but it should be around € 12. Thanks, Fabiola!
Summary: This Xixarito pretty much ticks all the boxes of a Manzanilla Pasada. It's probably not the oldest example around, but it manages to find a great balance between old elements and younger notes. Overall very fresh and moreish.