Bodegas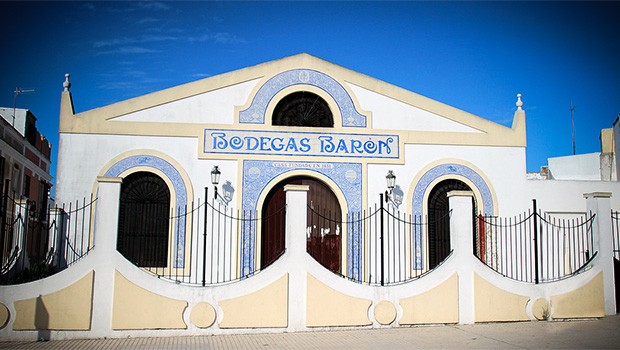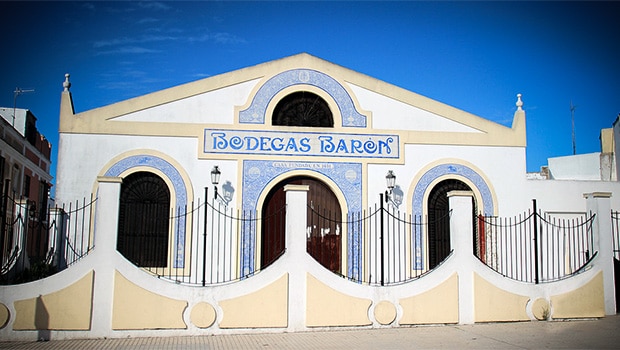 Published on March 5th, 2015 | by Ruben
0
Bodegas Barón
Bodegas Barón was founded by Manuel Barón Fernández in 1895 who acquired some old soleras from Anselmo Paz, an almacenista in Sanlúcar de Barrameda. Manuel Barón's wife had a much older family history in sherry though, so you could say Barón's history goes back almost 400 years already.
Today, ten generations later, the company is owned by Jose Rodriguez Jiménez and his sons Juan Luis and Jose. It is located in the barrio alto of Sanlúcar, where they store nearly 10.000 barrels of wine. They also have newer premises in the outskirts of town. They own three vineyards (around 140 ha), all on albariza soil: Finca Atalaya (previously owned by Osborne), Finca Martín Miguel and Finca Poedo.
While their focus is still on Manzanilla, Bodegas Barón are clearly working hard to extend their range and gain more interest.

Makeover in 2014
In 2014 Bodegas Barón started a makeover of their entire range. Below are two bottles with old labels which you can still find in shops. To the right are new labels, which are definitely among the nicest looking, avant-garde labels you can find in the sherry region. Mind that it's not just a new label, some wines from existing soleras also seem to get a new name. Others are new wines altogether. This makes it a little confusing to identify wines sometimes, but I suppose this will all be settled in a few years.
It is clear that Barón is pushing forward at a high pace. A lot of effort is put in the products and in communications via Twitter, Facebook and Instagram.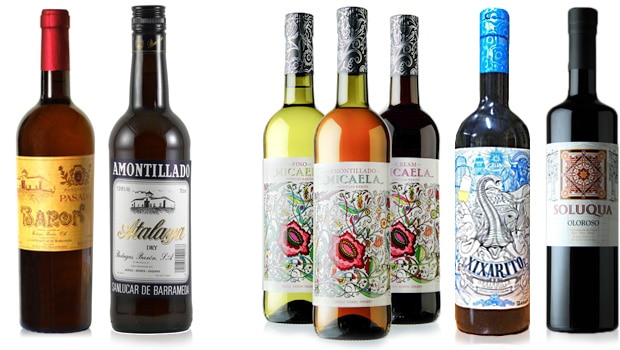 Barón Manzanilla and sherry range
Bodegas Barón have a very wide range. If we're only taking into account the new brands, then you have at least four series that include almost all types of sherry. Of course, being based in Sanlúcar, their trademark wine remains Manzanilla.
Barón Manzanilla and Barón Manzanilla En Rama, two younger examples of around 3-4 years old.
Manzanilla Pasada Barón, around 8 years old
Pino Viejo: entry-level Pino Viejo Manzanilla, Pino Viejo Manzanilla En Rama, Pino Viejo Fino, Pino Viejo Amontillado, Pino Viejo Oloroso, Pino Viejo Medium and Pino Viejo Cream.
Micaela: entry-level Micaela Manzanilla (around 5 years old), Micaela Manzanilla En Rama, Micaela Fino, Micaela Amontillado, Micaela Moscatel, Micaela Medium and Micaela Cream.
Xixarito: mid-range, the latest series which replaced the old Barón range in 2014. It includes Xixarito Manzanilla Pasada En Rama, Xixarito Amontillado, Xixarito Oloroso, Xixarito Cream and Xixarito Moscatel.
Soluqua: another complete range of old sherries and the top wines of the house at the moment. These are new wines, which had never been released before. The series consists of Soluqua Manzanilla Pasada (10-12 years old), Soluqua Fino (9-10 years old), Soluqua Amontillado VORS, Soluqua Oloroso VORS, Soluqua Medium VOS, Soluqua Cream VOS, Soluqua Moscatel and Soluqua Pedro Ximénez VORS.
Barón also produces a white table wine Blanco Baronet.
Contact
Calle Molinillo Segunda 2-3
11540 Sanlucar de Barrameda
Visits possible by appointment.