Oloroso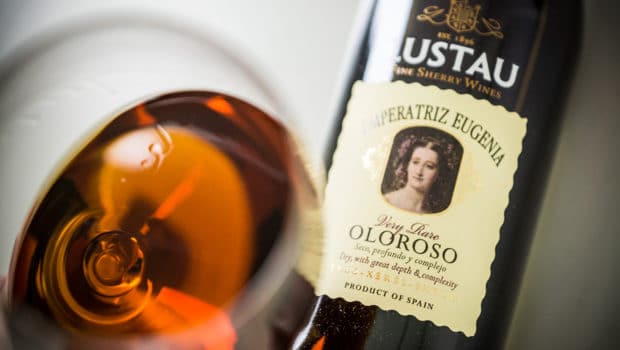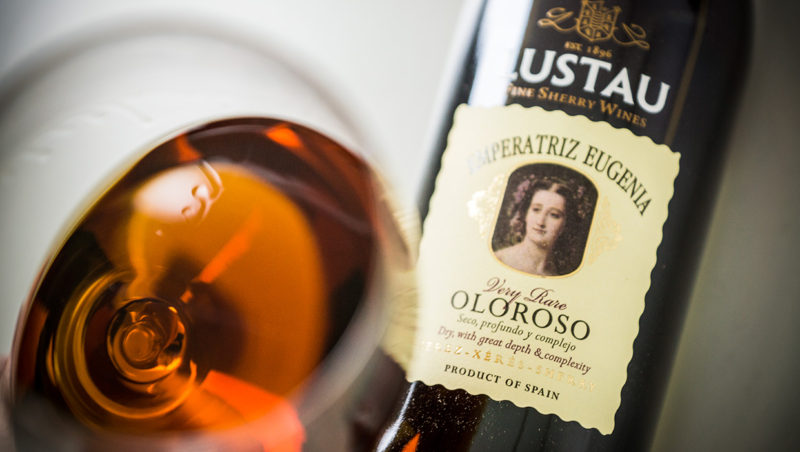 Published on March 9th, 2015 | by Ruben
2
Oloroso Emperatriz Eugenia (Lustau)
The solera of this Oloroso Emperatriz Eugenia was established in 1921, when Eugenia de Montijo, the last empress of France, visited Jerez. She was born in Granada and married Napoleon III.
This Oloroso is the only bottling in the Gran Reserva series from Bodegas Lustau and it has become one of their flagship wines. It is said to be around 15-20 years of age.
Oloroso Emperatriz Eugenia (20%, Lustau)
Nose: rather mild but highly aromatic due to its beautiful aromas of sandalwood and polished furniture. Orange zest and a hint of lime blossom underlines this heady side, but there are darker aromas too. Lots of caramelized almonds and turron, figs and toffee. It also shows a smoky edge (charcoal) and leather.
Mouth: very nutty and oaky. Raisins and molasses, mixed with hazelnuts and warm wood. Baking spices. Lemon zest. Hints of dark chocolate and very gentle herbal notes. Quite intense and rather on the dark side, but always with a hint of sweetness to make it rounder. Long finish, with hints of cold coffee and a hint of brine.
Availability: not as good as other Lustau products, some retailers only have their more common wines. In Spain around € 25-30 for a 75 cl bottle. Around € 35-40 in the rest of Europe, though sometimes for a 50cl bottle.
Summary: This an excellent Oloroso. It shows great depth, with bright top notes but also more heavy and darker notes than Don Nuño for example. Good value for money.