Bodegas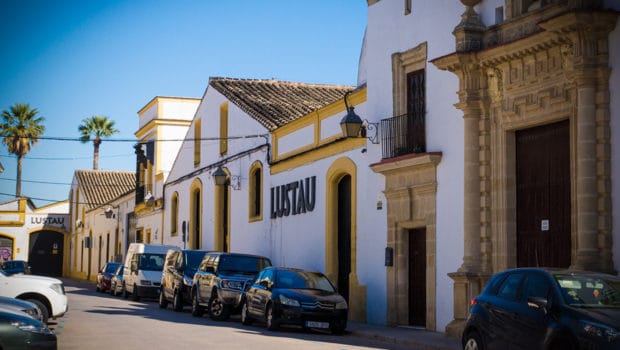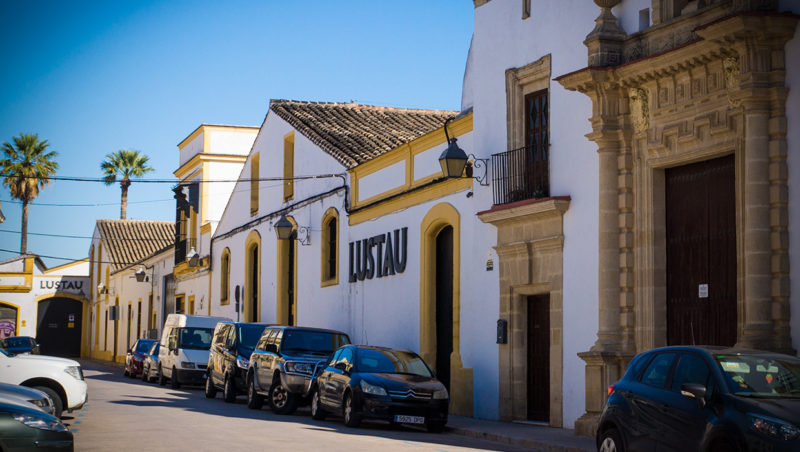 Published on August 22nd, 2013 | by Ruben
1
Bodegas Lustau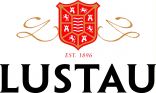 The history of Bodegas Lustau dates back to 1896, when the early steps were taken by Don José Ruiz-Berdejo. He grew some vines in his own finca called Finca Nuestra Senora de la Esperanza and aged the wines for some time. At first this was merely for private consumption, but later he also sold them to bigger houses which commercialized and exported the wines. This is what we call an almacenista, a warehouse keeper. Originally almacenistas simply wanted to age sherry for local bars and shops (often their own), afterwards they also became suppliers for larger shipping bodegas.
After his death in 1930, the bodega was moved to the old town centre of Jerez (in the Calle Asta) and steadily expanded. By then, the founder's daughter María and son-in-law Emilio Lustau Ortega from Granada were at the head of the company. Emilio began to export wines and felt Lustau should be at the forefront of quality, while staying loyal to his almacenista roots.
He introduced the Lustau Solera Reserva range, composed with old stocks acquired from different almacenistas, and later (in 1981) added the Almacenista range, a series of hand-picked wines from small almacenistas, bottled and labeled by Lustau but with the provenance mentioned on the label. Both are still highly respected ranges and among the more widely available premium sherries.
The Lustau company was sold in 1990 to Luis Caballero, a company famous for its Ponche Caballero liqueur, the most popular of its kind in Spain. The sale gave Bodegas Lustau a solid financial backbone and oxygen for further expansion. One of the latest achievements was the purchase of six bodega buildings that belonged to Domecq (and MacKenzie before them), when this house was split and sold to different buyers. In 2001 and 2002, these 20.000 square metre buildings were restored and now house all of the Lustau wines.
Since 2008, The House of Lustau also owns some of the great Domecq brands as well as their related soleras: La Ina, Botaina, Rio Viejo Macarena and Viña 25 – 4,000 butts in all.
The House of Lustau sherry range
Lustau now markets over 40 wines, which are found in 8 ranges and categories. Their releases are particularly well represented in foreign markets, especially in the US.
Lustau Almacenista: a selection of +/- 10 wines from small producers like José Luis González Obregón, Bodegas Vides, José de la Cuesta, Juan García Jarana, Manuel Cuevas Jurado and Cayetano del Pino among others.
Lustau Especialidades: VORS Amontillado, Palo Cortado, Oloroso and PX, the Añada 1990 Oloroso Dulce, the limited Pedro Ximénez Murillo and the rather unique Lustau East India Solera.
Lustau La Ina range: the old Domecq brands Manzanilla Macarena, Fino la Ina, Amontillado Botaina, Oloroso Río Viejo, Cream Candela and Pedro Ximénez Viña 25.
Lustau 3 En Rama: a 2013 addition to the collection, with 3 biologically aged wines, from each of the three towns of the sherry triangle, all bottled en rama. A new edition is available each year in Spring.
Lustau Solera Reserva: the common range, which consists of Manzanilla Papirusa, Puerto Fino, Amontillado Los Arcos and Escuadrilla, Palo Cortado Península, Oloroso Don Nuño, Cream Capataz Andrés, Rare Cream Superior, Moscatel Superior Emilín and Pedro Ximénez San Emilio.
Lustau Añadas: sweet sherries produced in a unique way (Palomino grapes of which the fermentation is halted early). This used to be called Oloroso abocado. There has been an Añada 1997, Añada 1998 and Añada 2000 so far.
Lustau Solera Gran Reserva: currently only holds the Oloroso Emperatriz Eugenia.
Lustau Brandy: four brandies Solera Reserva, Solera Gran Reserva, Solera Gran Reserva Finest Selection and Solera Gran Reserva Añada 1977.
Lustau Vinagre de Jerez: the Vinagre de Jerez 1/24 and Vinagre de Jerez 1/5 Pedro Ximénez.
Lustau Vermut: a red vermouth composed with Lustau Amontillado and Pedro Ximénez, used to macerate more than 

ten botanicals

and aromatic herbs. Since 2017 there is also a white version, later followed by a unique rosé version.
Lustau Tintilla de Rota: similar in style to sherry, but from the town of Rota. A wine that is rarely bottled and notoriously difficult to find.
Contact
The House of Lustau
Arcos, 53, 11402 Jerez de la Frontera
Tel: (+34) 956 34 15 97
www.lustau.es
The bodegas can be visited Monday to Saturday, with tours in Spanish and English. They have a Basic tour (1 hour, tasting 8 wines) and a Full Tasting tour (1,5 hour, tasting 12 wines). Reservation required, tours can be booked online: www.lustau.es