Pedro Ximénez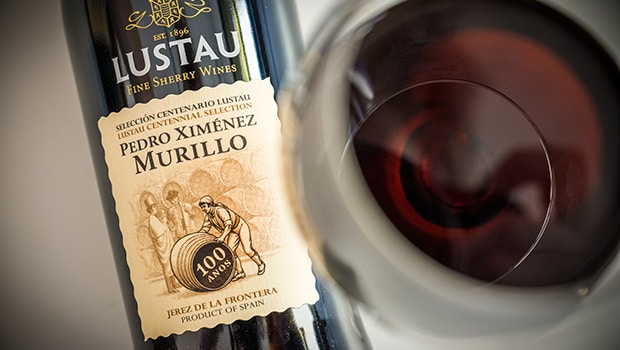 Published on November 27th, 2014 | by Ruben
0
Pedro Ximénez Murillo (Lustau)
PX Murillo is a selection from an old solera which originated in the Calle Murillo
This Pedro Ximénez Murillo was bottled for the first time in 1996 to comemmorate the Centenary Anniversary of Bodegas Lustau (founded in 1896).
It started as a selection from a solera that was started in the 1950-1960s in the Bodega of the Calle Murillo, near the Plaza del Cubo, which explains the name of the wine. It's now located in the Calle Arcos with the other Lustau wines.
Since 1996, there have been yearly releases of around 300 cases, bottled from a selection of the best butts in the solera. The wine is said to be around 15 years of age.
Pedro Ximénez Murillo (17%, Lustau 2013)
Nose: remarkably fragrant and fruity, with nice touches of polished furniture and subtle floral hints. Quite some youthful notes. Lots of figs and prune jam, fruitcake, Spanish quince jelly and a deeper hint of roasted coffee beans, even charcoal. Walnuts. Crystallized ginger with a chocolate coating.
Mouth: very sweet, but not overwhelming, with a velvety texture. Quite fruity, with notes of prune pie and dried figs as well as blackberries. Honey. Treacle. Bags of raisins. Some vanilla pastry. Balanced hints of acidity in the finish which keep it all together and make you want another glass.
Availability: around € 30 for a 50cl bottle. In the past there were also 75cl versions.
Summary: I'm not a PX lover in general, but this is a good example of how medium-aged PX should be. Very sweet indeed, but without crossing the line of becoming cloying, and showing nice floral touches and enough acidity to keeping the balance right.