Bodegas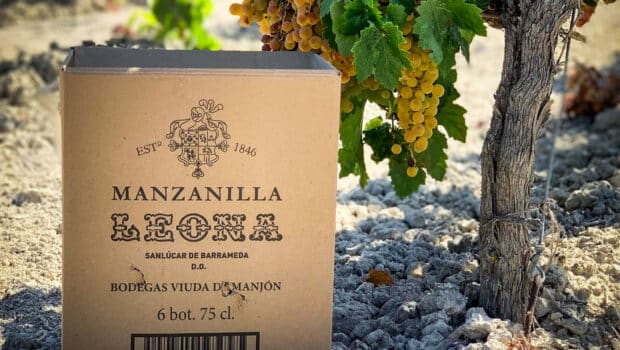 Published on October 25th, 2023 | by Ruben
0
Bodegas Viuda de Manjón (Viña Leona)
The history of Viuda de Manjon starts in 1822 with the birth of Leona Mergelina y Gomez de Barreda. As the daughter of a sea captain from Alicante, she married Pedro Manjón y Fernández de Valdespino at the age of 23. One year later in 1846 they founded Bodegas Manjón in Sanlúcar de Barrameda.
They started with a bang, acquiring no less than 4000 butts of wine as well as some fine vineyards: La Palmosa, La Pastrana and a part of Évora. They lived in a beautiful palace in the Plaza del Pradillo, still owned by the family if I'm not mistaken.
Viuda de Manjón
In 1865 Pedro died and the bodega was renamed to Viuda de Manjón (the widow of Manjón). Leona became a succesful entrepreneur and one of the few women in the 19th century wine business of the sherry region. She planted the vineyard El Rocío which later became the well-known Manzanilla El Rocío. Viuda de Manjón also acted as an almacenista for other bodegas such as González Byass.
One of the most emblematic bodega buildings in the sherry is La Arboledilla. It is seen as the pinnacle of the "cathedral style", measuring 12 metres of height and supported by over 100 columns, a great example of bioclimatic architecture. It was built in 1876 by Cipriano Terán and although it is mostly famous for being part of Barbadillo, it was actually owned by Bodegas Manjón at some point.
Leona Mergelina died in 1900. Her daughter Regla continued the business until her death in 1938. Most of the business (including the Manzanilla El Rocío) was taken over by González Byass while the rest moved to her nephew Pedro Armero Manjón who operated under the name Sucesores de R Manjón.
Ana León Domecq Manjón: fifth generation
In 2021, Ana León Domecq Manjón, the fifth generation, revives the family history with the help of her husband and children. She launches five representative styles of sherries and Manzanilla. Each wine is a selection of wines from the best bodegas in the Marco de Jerez.
The family owns the Viña Leona, a vineyard of 9 ha which was once part of the Viña Berango, owned by Ana's mother Pilar Domecq. This is now the heart of the winemaking project. In the future they plan to create an ageing warehouse on this site as well, in an old stable. Closer to Sanlúcar they also have vineyards in Pastrana and El Rocío.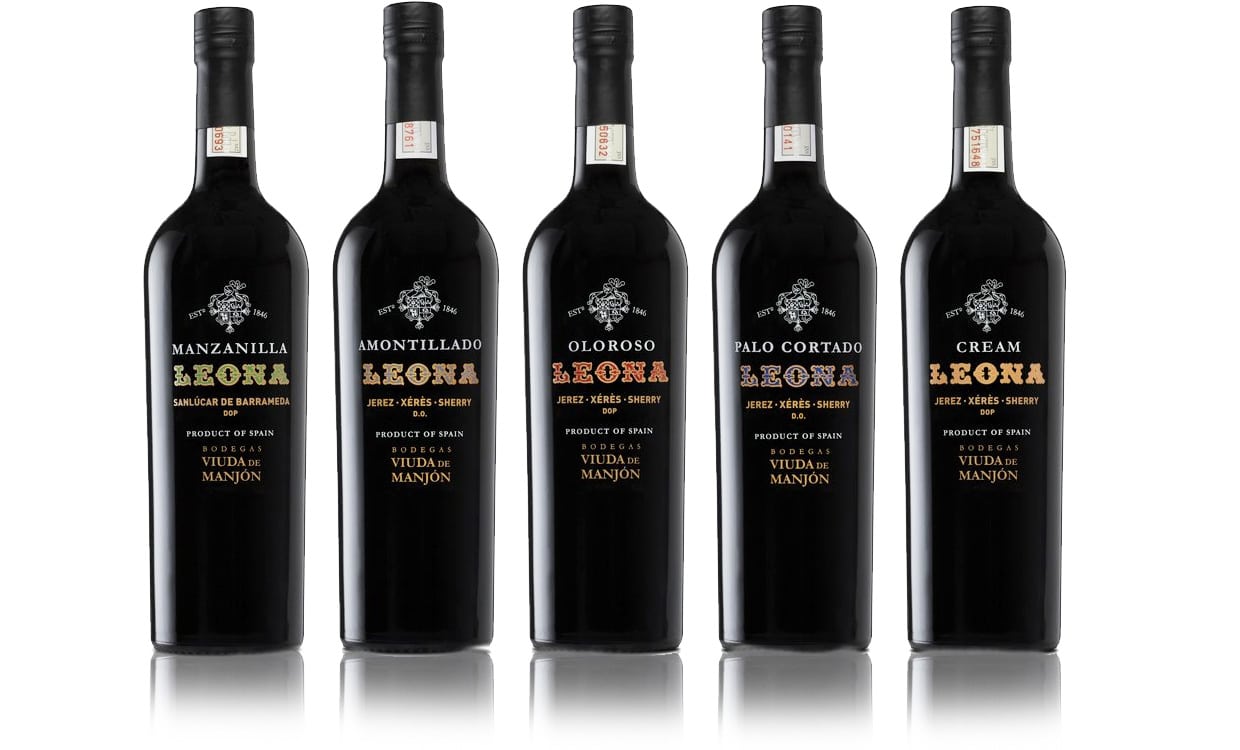 Viuda de Manjón: Manzanilla and sherry
Manzanilla Leona, around 8 years old, made from grapes from the pagos Miraflores and Balbaína. Aged in a bodega situated a few metres from the start of the Guadalquivir. Released in limited batch of around 1300 bottles.
Amontillado Leona, around 20 years of age of which 8 years under flor. Pago Balbaína, Añina and Carrascal.
Palo Cortado Leona, around 18 years of age. Pago Balbaína, Añina and Carrascal.
Oloroso Leona, around 12 years of age, made from grapes from the pagos Miraflores and Balbaína
Cream Leona, a mix of Palomino and Pedro Ximénez wines with an average age of 9 years
I believe the Manzanilla, Oloroso and Cream are all selected in the same winery in Sanlúcar. The Amontillado and Palo Cortado come from a bodega in Jerez.
The company publishes a full list of sacas. Every release of each wine is found on their website.
Contact Viuda de Manjón
Bodegas Viuda de Manjón
Ctra. Jerez-Morabita km. 7
Jerez de la Frontera
www.leonasherry.com