Fino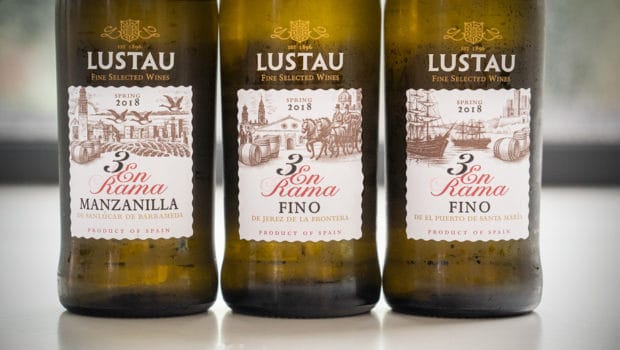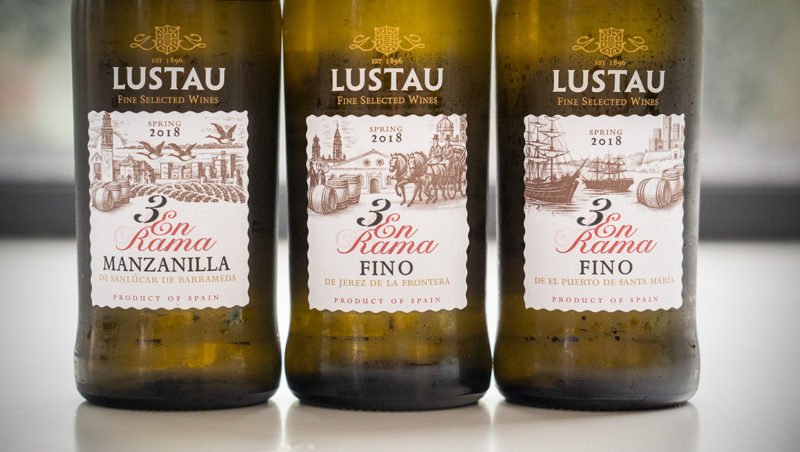 Published on June 1st, 2018 | by Ruben
0
Lustau 3 En Rama 2018
The yearly 3 En Rama bottlings highlight the differences of the key cities in the sherry triangle
No need to introduce the concept of 3 En Rama, I guess. As far as I know Lustau is the only bodega with premises in all three of the cities of the sherry triangle, so they have a yearly selection of En Rama sherries to highlight the individual conditions and characteristics of each place.
As often with En Rama sherry, part of the appeal comes from the added intensity and light filtering, but let's not forget the role of barrel selection. The winemaker will monitor the casks in the bodega and single out the ones that show the healthiest layer of flor. By selecting these casks (not necessarily from the oldest solera row, sometimes also younger criaderas) you are getting a different perspective on the wine than in the normal bottling.
Now let's have a look at this year's 3 En Rama selection, bottled a few weeks ago (late April 2018).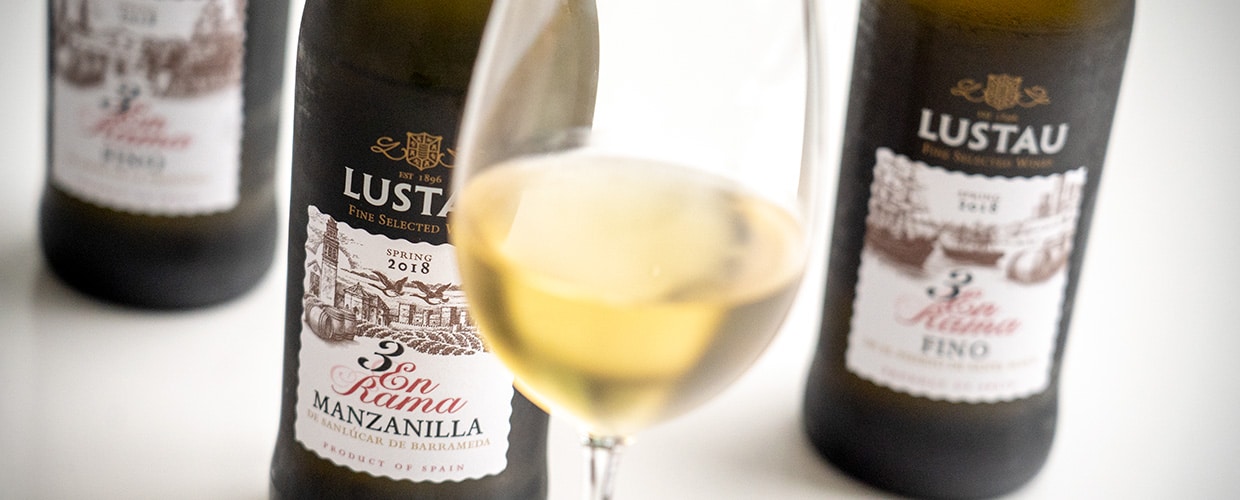 Manzanilla '3 En Rama' (15%, Lustau, Spring 2018)
This Sanlúcar wine is from a selection of casks from the Manzanilla Papirusa solera – Lustau's standard Manzanilla of around 4-5 years old.
Nose: quite an intense nose of green and golden apples, and quinces. Also hay, chamomile and sea spray. Bread dough. There's also a savoury, almost cheesy note in the background, as well as whiffs of bacon fat.
Mouth: intense, this is much more salty than the standard version. Really mouthwatering. Moves towards grassy notes, drier herbal notes (thyme) and chamomile, as well as mild olive juice and a spike of minerals. Gentle bitter notes (citrus zest). Long finish, mineral and salty.
Comments: the salinity is quite striking here. A particularly savoury version of Papirusa.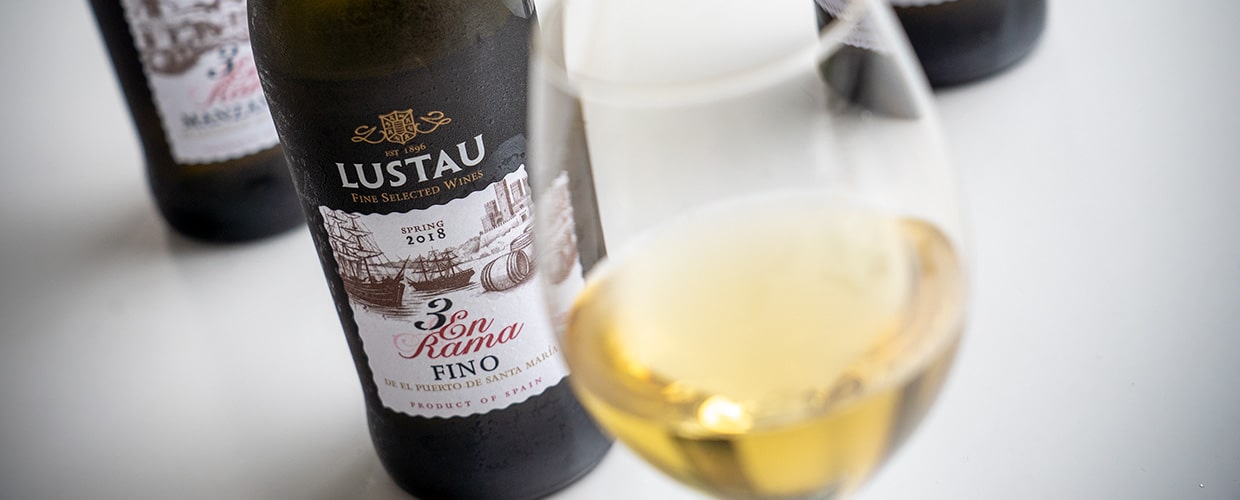 Fino del Puerto '3 En Rama' (15%, Lustau, Spring 2018)
Taken from selected barrels in the solera Puerto Fino. The wine is around 5 years old.
Nose: very yeasty, with golden apples, riper than the ones in the Manzanilla. This is a warmer nose, with hints of wet limestone and sea air in general.
Mouth: lower acidity but the most mineral of the three. Almonds, sea spray, seaweed, bread dough. Still a hint of fruity roundness. Light zesty bitterness in the finish.
Comments: a fairly gentle Fino, again really coastal but in a less salty, less punchy way.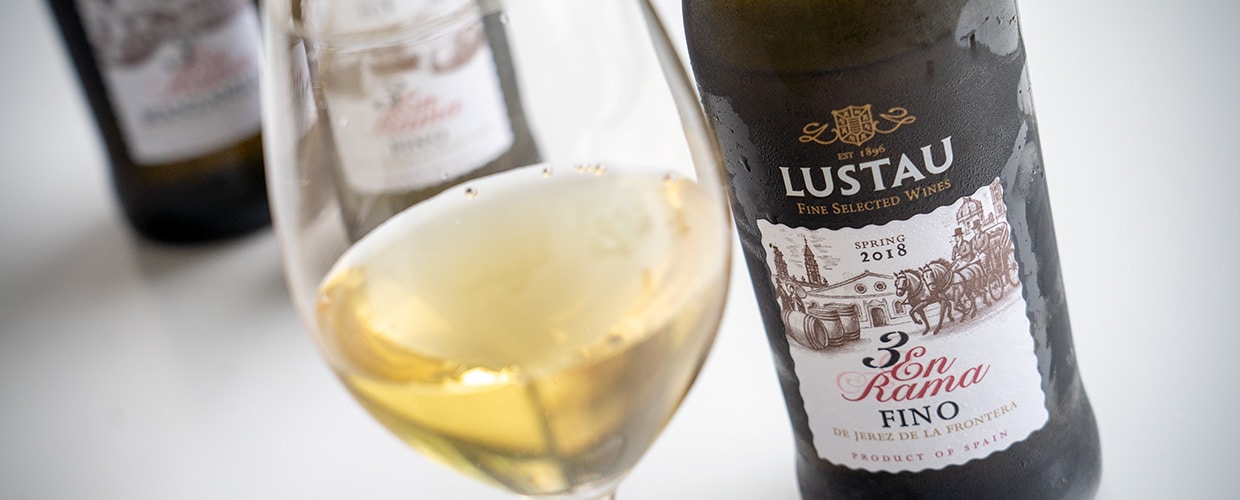 Fino de Jerez '3 En Rama' (15%, Lustau, Spring 2018)
Taken from the classic Fino La Ina (a solera of over 4000 barrels). The wine is around 5 years old.
Nose: a fuller nose, this time with less of the stable-like aromas that I like so much. Still some hay and bread crust. Warm sandy notes and dry shrubland. Almonds. More yeast and mossy notes than in the other two.
Mouth: again warm and dry, with low acidity and just a trace of membrillo in the background. Fairly gentle, with a nice balance of sweet – savoury – salty – bitter. Almonds. Long, fully finish.
Comments: the warmest and perhaps the most balanced of the trio, offering just a bit of everything.
All bottles are available for around € 17-18. Check www.vilaviniteca.es although it seems they still have the 2017 edition.
Summary: In 2016 the Fino de Jerez was clearly my favourite, this year I have more difficulty picking one. The Manzanilla is better than I remembered it and now the Fino de Jerez is perhaps a little less expressive. In any case they're three very good wines, well chosen to display the differences in terroir. As always a great exercise to try them head-to-head.