Moscatel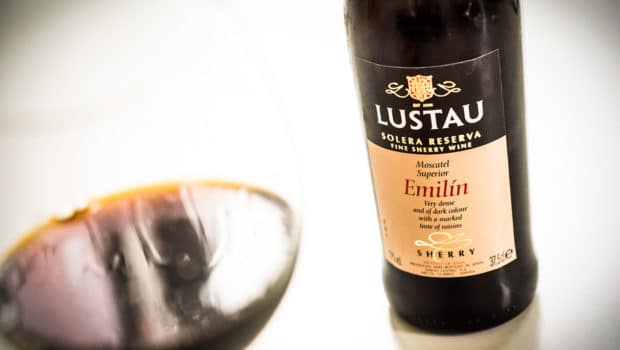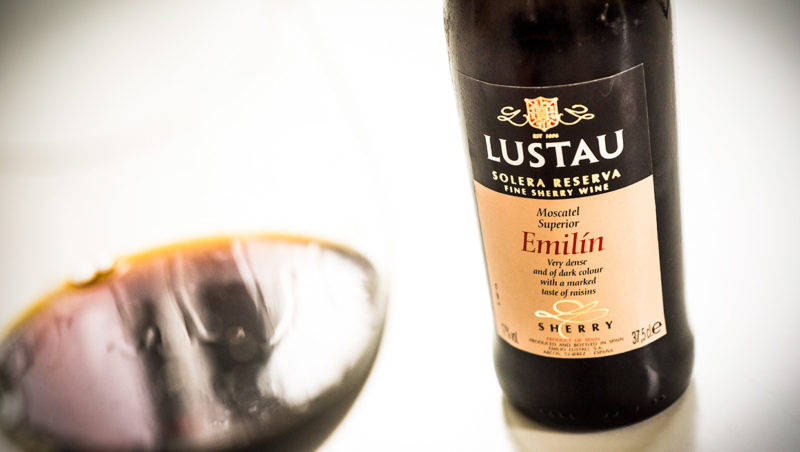 Published on June 1st, 2016 | by Ruben
0
Moscatel Emilín (Lustau)
The Moscatel Emilín is part of the Solera Familiar range from Lustau. The Moscatel grapes for this wine are grown in a vineyard called Las Cruces in the sandy soil near Chipiona, close to the coast, where Lustau grows only Moscatel and Pedro Ximénez.
Like Pedro Ximénez, most of the Moscatel grapes are laid out in the sun to dry. However Lustau chooses to maximize the sugars by picking the grapes as late as possible, thus reducing the need for a long drying period (which holds a risk of rotting). Fermentation is arrested early, in order to keep the natural sugar of the grapes.
Moscatel Emilín is around 8 years old on average.
People always remember Pedro Ximénez when talking about sweet sherry, but Moscatel is often overlooked. It can be just as sweet (this one holds around 200 g/l of sugar) but it is usually a little different, often more fragrant and a tad more refined.
Emilín Moscatel (17%, Lustau)
Nose: starts on mocha, quickly joined by truckloads of fig bread and prunes. Hints of baked banana and blueberry muffins. Sticky toffee pudding. Some nutty notes. There's also a brighter, more floral side to it, with orange peel and lime leafs.
Mouth: plenty of oranges and lime in the onset, followed by toffee sauce, plum juice and raisins. Hints of sour cherries. It has a persistent sweetness but enough acidity to keep me interested. A bit darker after a while, with rancio notes, walnuts, dark chocolate and traces of coffee. A slight hint of peppery oak as well. Medium long aftertaste, again with a surprising acidity.
Availability: around € 25 for a full bottle – also available in half bottles for around € 10-15. Check The Whisky Exchange for international shipping.
Summary: Although it shares some of its characteristics, this Moscatel Emilín is brighter, more aromatic and more acidic than a Pedro Ximénez. Not very complex, but still an excellent dessert wine.