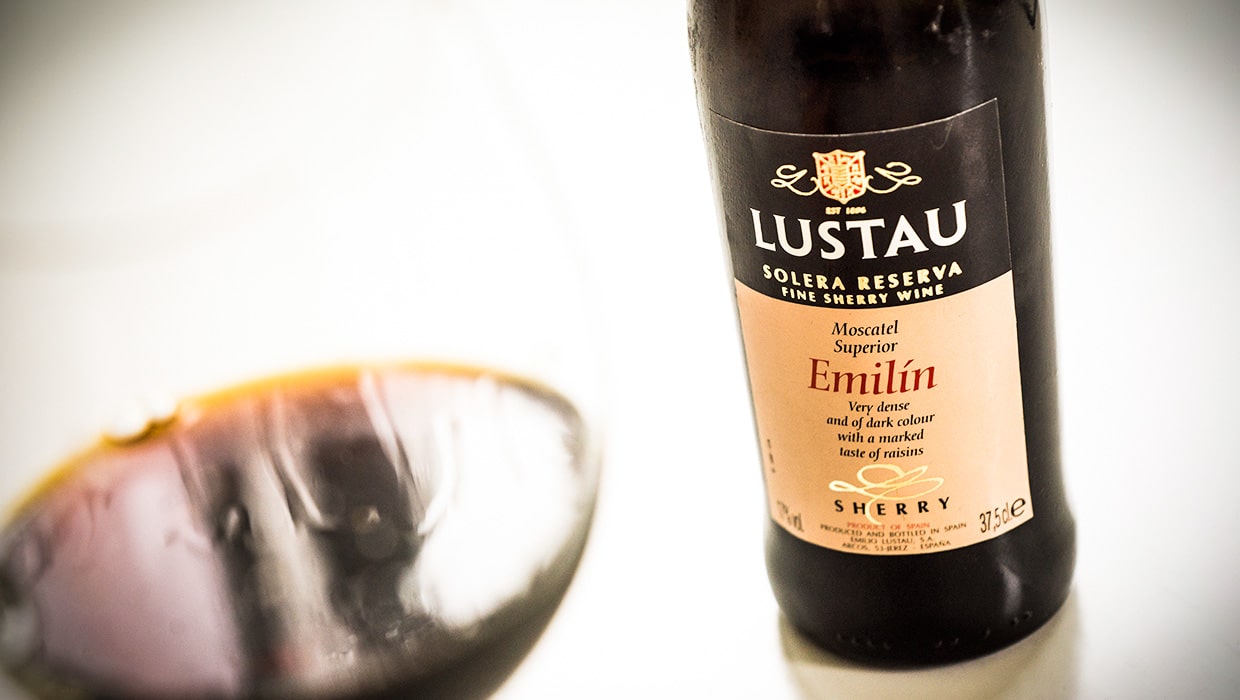 Moscatel
Moscatel is a naturally sweet wine, produced in a similar way as Pedro Ximénez, with the grape variety being at least 85% Moscatel de Alejandria. The musts are so thick and sugary they can hardly ferment. Fermentation is stopped by fortification really soon anyway. Production of Moscatel grapes are nowadays very limited in the sherry region, nearly all Moscatel grapes are brought in from the nearby town of Chipiona.
One wine is at the pinnacle of the Moscatel style: Valdespino Toneles, averaging over 80 years
Two main styles of Moscatel sherry exist:
A Moscatel Pasas or Moscatel de Pasas is made from grapes that were dried in the sun for up to three weeks, a process called asoleo. These "raisin wines" have a sweeter, darker profile.
A Moscatel Dorado will be made from fresh grape juice which had little or no asoleo. These golden coloured Moscatel sherries typically display more floral aromas and less oxidative notes.
Moscatel character
Moscatel sherry is typically a dessert wine, characterized by a lot of floral aromas (orange blossom, jasmine) combined with a specific fruitiness and a honeyed, raisiny palate. They are sometimes blended with Pedro Ximénez or a kind of must syrup called arrope to create a darker colour and a more caramelly character.
Moscatel wines are produced in different parts of Spain, as well as in other countries like Portugal, so Moscatel is certainly not a typical wine of Andalucia. However in Jerez it tends to have a more oxidative character.
Appreciation
Moscatel must be served slightly chilled at between 12 and 14º C. It makes the ideal combination for pastries and desserts which are not excessively sweet, based on fruit and ice cream.
Moscatel sherry reviews