Moscatel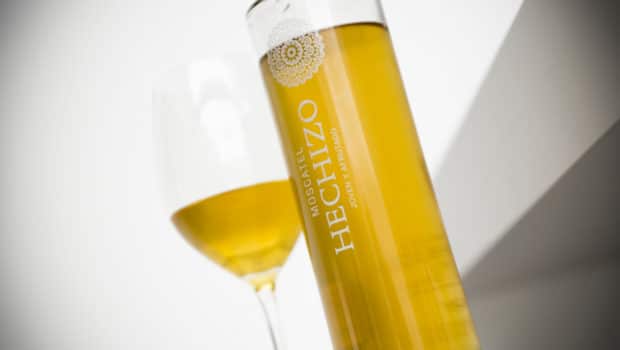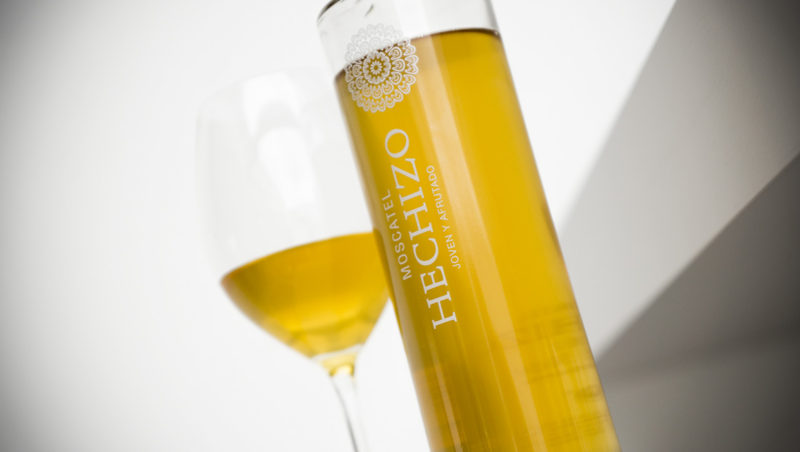 Published on April 14th, 2017 | by Ruben
0
Moscatel Hechizo (Fernando de Castilla)
Hechizo means charm or spell in Spanish
Hechizo is the name of a small series of wines produced by Bodegas Rey Fernando de Castilla. Besides their Classic and Antique series, this contains two sweet wines from Moscatel and Pedro Ximénez grapes, both very young and made in a modern way.
This Hechizo Moscatel is an atypical Moscatel in the sense that it merely touches wood and only has a very swift passage through a solera system. This makes it more similar to a Moscatel from Valencia or other regions, where the grape juice is only lightly fermented (or not at all) and aged without significant oxidative effects, whereas a solera typically provides more oxygen contact.
The grapes for this wine are bought from the Chipiona area, close to the sea. They start a natural fermentation which is halted early by adding alcohol. Moscatel Hechizo contains around 180 grams of sugar per liter.
Moscatel Hechizo (17%, Fernando de Castilla)
Nose: very fresh, floral aromas, typical of the Muscat of Alexandria. Hints of rosewater and pineapple cubes, tangerines and a little mango. Plenty of orange blossom honey and jasmin. Light vanilla cream.
Mouth: sweet, rounded and very honeyed. The sweetness is not overpowering, and it contains just a hint of acidity, making this a very juicy expression. Fresh oranges, flowery hints – very fruity and hardly any spices. Lychees on syrup. In the medium finish there is some heat from the alcohol, but not the bitter edge of some other Moscatels.
Availability: rather good, around € 15 for a 50cl bottle.
Summary: Moscatel Hechizo is a young, light Muscat wine with all the typical notes of this grape. Expect flowery honey and exotic fruits. A very summery, easy-drinking wine that is probably closer to other regions than to Jerez.