Moscatel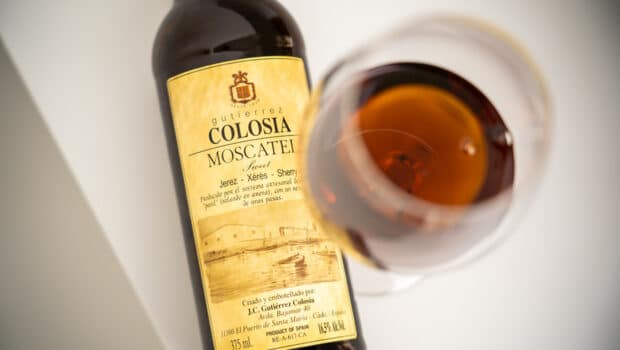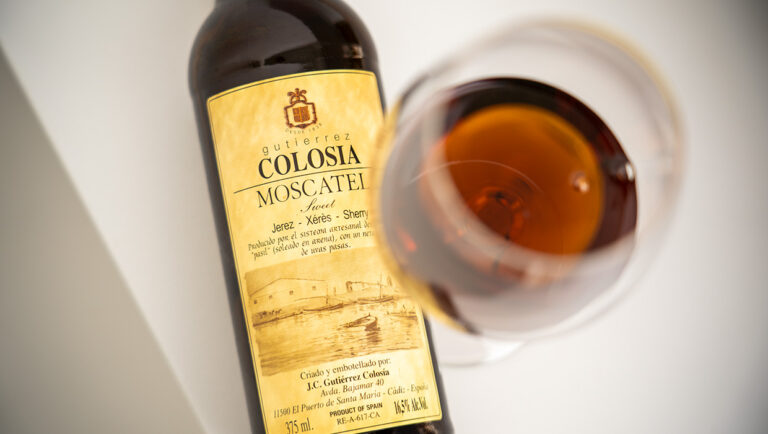 Published on January 11th, 2021 | by Ruben
0
Moscatel (Gutiérrez Colosía)
This is the classic Colosía Moscatel, which is now specifically called Moscatel Soleado on the label – same wine though (although the ABV seems to have dropped to 15% recently). It is made by Bodegas Gutiérrez Colosía from Moscatel grapes that are sunned on sand, a method called pasil that is more common in the Malaga region.
In the sherry region Moscatel grapes are grown in the town of Chipiona, where there is also a sandy soil. I suppose Gutiérrez Colosía buys young wine there and ages it in their bodega in El Puerto, as they don't own vineyards.
Most sources claim this wine is around 15 years of age. It contains around 200 grams of sugar per liter and is a perfect pairing for a blue cheese or a fruit dessert.
Moscatel (16,5%, Gutiérrez Colosía)
Nose: typical floral Moscatel notes to the fore (orange blossom, jasmin) backed by molasses sweetness and caramel. Toffee and dark honey, maybe some caramelized nuts.
Mouth: full and unctuous, again lots of caramel notes, oranges and raisins. Not much acidity, this is all about the sweet, concentrated grape juice. Honey coated nuts again, with a light hint of liquorice towards the end. Despite the sugar contents it is not too cloying. Long, darker finish.
Availability: around € 20-25 for a full bottle. Also available in half bottles, check Vinissimus, Master of Malt or The Whisky Exchange for instance.
Summary: One of the best examples of the classic (raisin) Moscatel style that is common in Jerez. Sweet and velvety, but despite the high sugar content there are nice floral touches that make it aromatic and attractive.