Cream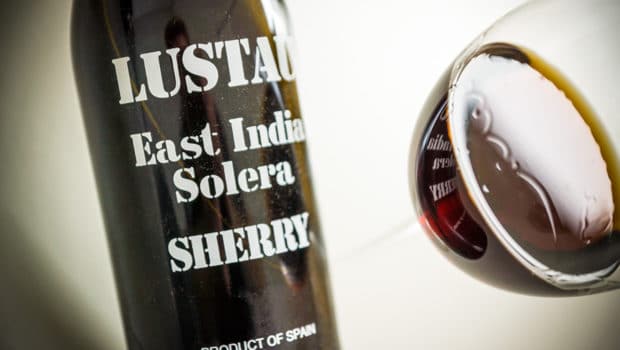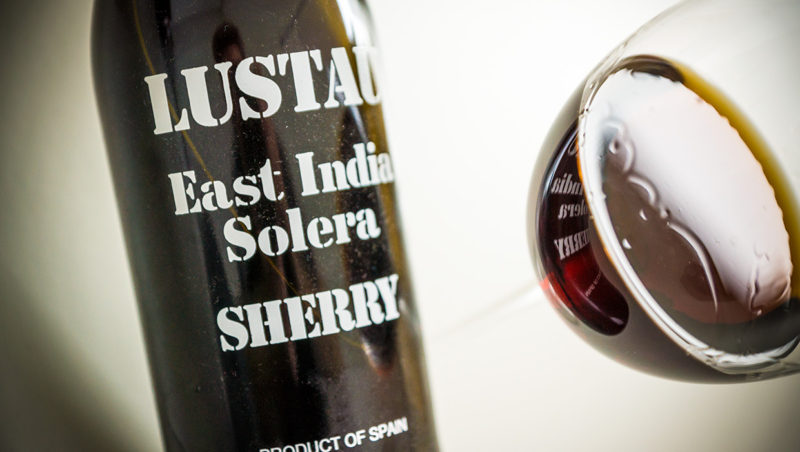 Published on January 29th, 2015 | by Ruben
1
East India Solera (Lustau)
Lustau is honouring a 17th Century tradition of shipping wines to the East Indies
East India Solera is a sweetened Oloroso. The name refers to the East India Company, a British trading company that transported cotton, silk, spices, tea, saltpetre and other commodities from the East Indies. As a fortified wine (which lasted longer), sherry was taken along as ballast and to serve the ship's crew on its transatlantic journey.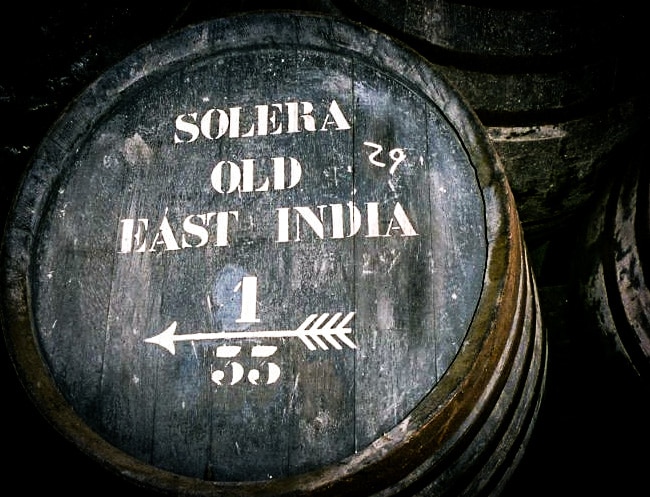 In the 17the century they started to notice that the wine actually improved after such a trip, becoming smoother and more complex. This can be explained by the constant movement (i.e. more interaction with air and wood) and by the exposure to high temperatures. East India Sherry which was brought back after a trip became very popular (and expensive), just like East India Madeira. Even whisky was 'improved' this way.
The tradition faded in the 19th Century with the introduction of steam ships, but the idea had a small revival in 1958 when a butt of Valdespino Solera 1842 was shipped on the Ben Line and compared to bottles that had stayed at home. The improvement was clear.
As far as I know, Lustau is now the only bodega honouring this tradition with its East India Solera, a replica of the old profile. It is made from a selection of around 80% Oloroso and 20% Pedro Ximénez butts that have aged separately for about 12 years. These are then blended and matured further in a 45-cask solera for three more years, in a specific part of the bodega that is slightly hotter and more humid than the rest of the bodega. The result is a sweet wine that has around 130 grams of sugar, which places it in the Cream category.
East India Solera doesn't have a real label. Instead the name is printed on the bottle, similar to the casks and fortified wine bottles of that era (especially Madeira I'd say).
East India Solera (20%, Lustau)
Nose: the Pedro Ximénez is up front, with its thick raisiny notes and dates. However the slightly tangy Oloroso is nicely balancing this nose. Hints of toffee and walnuts. Plum jam. Chocolate and coffee. Nice hints of tobacco as well. Very thick and right in the middle between two styles.
Mouth: sweet but definitely not as syrupy as PX. Brown sugar and caramel. Prunes with a spicy background. Noble wood. Mocha. Again there's a very light salty edge and a good acidity from the Oloroso. Very long finish with hints of Turkish coffee.
Availability: good. In Spain around € 25 for a 75 cl bottle. Up to € 35 in the rest of Europe. Also exists in 50 cl bottles. Check The Whisky Exchange for international shipping.
Summary: Lustau's East India Solera is a really nice wine, better and more complex than the usual Cream sherry. The sweetness is better integrated as well - it can still be had with dessert but also on its own. Perfect if you're looking for an accessible sweet sherry.