Cream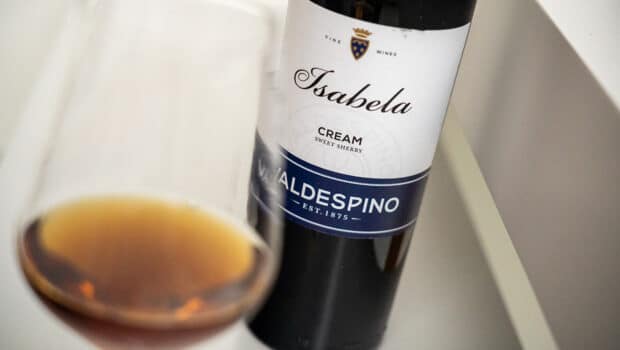 Published on October 27th, 2015 | by Ruben
1
Isabela Cream (Valdespino)
Isabela is a blend of around 75% Oloroso and 25% Pedro Ximénez. Part of this blend comes from an old solera and in total it exceeds 15 years of age.
The result is a sweet Cream sherry, with about 120 grams of sugar. As a whole this category may not be highly regarded (as it's still associated with English grannies), but some of the best examples are great, especially if the PX is used to underscore (well-aged) Oloroso, instead of overpowering it.
Isabela Cream is a fairly recent wine, created in the early 2000s and named after the wife of José Estévez, the owner of the Estévez group to which Valdespino belongs.
Isabela Cream (17,5%, Valdespino)
Nose: classic dried fruits, with lots of raisins, dates and dried figs. Hints of candied oranges and prune juice. Walnut cake and toffee. There's a light meaty / mushroomy note in the background.
Mouth: it's rich but not too thick or cloying. Low acidity though. Caramel at first, with rum & raisins and toffee pudding. Soft wood spice. Becomes drier, with plenty of roasted nuts, burnt sugar and walnut husks. Hints of leather. Quite a long finish.
Summary: It's the balance of sweet and dry, in this case roasted, nutty elements that are the key to a good Cream. A smooth, reasonably complex and tasty Cream sherry.