Bodegas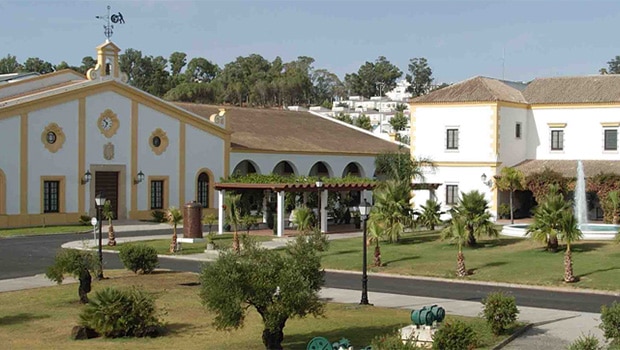 Published on January 29th, 2014 | by Ruben
0
Valdespino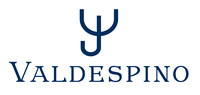 Valdespino is one of the oldest bodegas in Jerez, if not the oldest. Its history dates back to 1264, when King Alfonso X rewarded the knight Alfonso Valdespino for his help in liberating Jerez from the Moors. Valdespino was given a parcel of vineyards and started making wine.
Commercial activities were said to be started in 1430 and the formal 'company' of today was founded in 1875. It quickly gained a lot of fame and became a supplier of the Royal Houses of Spain and Sweden. It has always been known as a traditional house, which stayed in the Valdespino family until 1999.
Grupo Estévez sherry
At the end of the 1990's, the Valdespino family was losing interest in the sherry trade and in 1999 the company was sold to the Grupo Estévez, owned by José Estévez, who made a fortune out of sand for bottles and who has always been a sherry aficionado. He already bought Bodegas Marqués del Real Tesoro in the 1980's and was looking for a premium brand to complement it.
All of the Valdepino soleras (around 25.000 barrels in total) were moved from the old bodegas (which had fallen into serious disrepair) to a new computer-monitored facility on the outskirts of Jerez. The new bodega includes an on-site fermentation area, bottling lines, laboratory and cooperage. The move took about two and a half years to complete, but the quality of the soleras hasn't suffered a bit. In 2007, Estévez also acquired Manzanilla La Guita but their soleras are still located in Sanlúcar.
Valdespino is still sticking to old methods and traditions. More than anyone else they are stressing the importance of terroir. Whereas the majority of bodegas don't own vineyards any more, Valdespino owns 186 hectares of vinyards and controls another 220 hectares, all of them of the Palomino grape.
Fino Inocente and Amontillado Tio Diego
Some of the more important vineyards are located in the pago Macharnudo Alto, a renowned area that is producing grapes for specific sherries like the Fino Inocente and Tio Diego, making them single-vineyard sherries, a concept that has become rare these days. Moreover they are still fermenting wines in wooden barrels, as the last company in the sherry industry.
Valdespino's enologist and technical director, Eduardo Ojeda, is part of Equipo Navazos, an independent project that sources excellent wines from old soleras.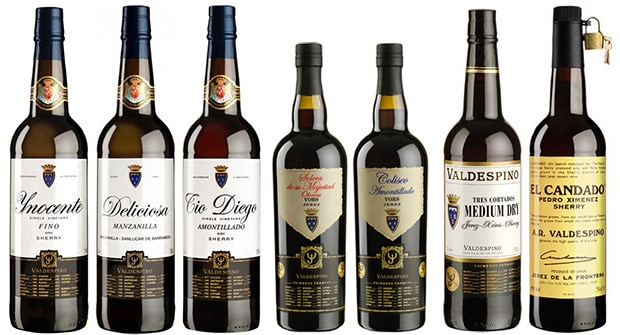 Valdespino sherry range
Bodegas Valdespino has a whole line of high-quality sherry, with a particularly high number of V.O.S. and V.O.R.S. expressions:
Manzanilla Deliciosa, from the soleras of the former almacenista Manuel de Argüeso
Manzanilla Deliciosa En Rama, an unfiltered version of around 6 years old
Señorita Manzanilla 
Fino Inocente, a single-vineyard Fino (Macharnudo Alto), around 10 years old and the last one to be fermented in oak barrels. From a solera of 10 criaderas.
Amontillado Tío Diego, another single-vineyard solera that exists in parallel with Fino Inocente. Around 15 years old.
Amontillado Contrabandista, similar to Tio Diego but sweetened by P.X., making it a medium sherry
Ideal, Isabela Cream and Tres Cortados, three medium / cream sherries
El Candado, eight to ten years old P.X. known for the little padlock on top
Promesa, a young Moscatel of 4 years old, aging in old barrels that used to hold Amontillado and Oloroso sherry
VOS and VORS sherry wines
Don Gonzalo V.O.S., a dry Oloroso of 20+ years
Solera 1842 V.O.S., a Medium sweet Oloroso blend of 20+ years
Coliseo V.O.R.S., an old Amontillado made from Manzanilla which ages for 15-20 years in Sanlucar before being transferred to Jerez. Around 60 years old – the pinnacle of the Amontillado style.
Viejo C.P., a hard to find Palo Cortado of around 25 years (although not age-certified), from a solera fed with selected casks of Fino Inocente and Amontillado Tio Diego
Cardenal V.O.R.S., an old Palo Cortado made from Macharnudo grapes, fed by Viejo C.P.
Solera de su Majestad V.O.R.S. and Covadonga V.O.R.S., two very old Oloroso sherries that are hardly ever seen on the market
Niños V.O.R.S., a Pedro Ximénez of around 50 years
Toneles, a uniquely ancient Moscatel, probably around 100 years old or more. Only 100 bottles are extracted each year from a single Tonél (a very large type of barrel)
Valdespino also produces Vinagre de Jerez, and the Grupo Estévez has a portfolio of many other drinks like Cava, Rioja wines, liqueurs, rum, whisky and vodka.
Contact
Carretera Nacional IV – km 640
Jerez
www.grupoestevez.es
Visits possible by appointment.
Tours also include their horse stables and contemporary art gallery.