Cream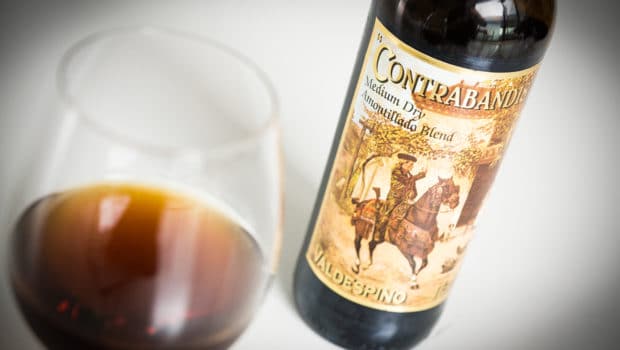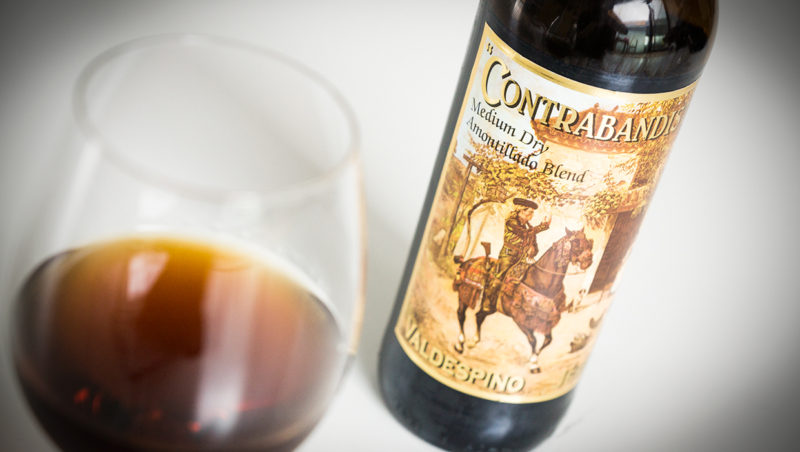 Published on April 19th, 2016 | by Ruben
4
Contrabandista (Valdespino)
Adding a tiny amount of PX takes away the rough edges… as well as some of the complexity
Contrabandista is a Medium Dry Amontilllado Blend, which means it has a wide base of Amontillado, mixed with 5% of younger Pedro Ximénez. It was originally made for the American market (with more sweetness) but apparently they've toned down the sweetness in recent years.
All grapes come from the pago Macharnudo Alto and are fermented in butt, which was common in the past but now unique to Valdespino. It is basically the Amontillado Tio Diego (which in turns is the older brother of the Fino Inocente), aged for around 8 years under flor and an additional 8 years in the Amontillado solera.
The Medium Dry category goes all the way from 5 to 115 grams of sugar. While most Medium sherry is in the upper region of sugar content, this one contains around 30 grams of residual sugar, which means it should be off-dry rather than thoroughly sweet.
Contrabandista 'Medium Dry Amontillado' (18%, Bodegas Valdespino)
Nose: quite a lot of caramel and milk chocolate, with prune jam or prune tartlets. Also hazelnut cream, honey and (slightly burnt) brown sugar. Just a little orange peel and a faint maritime note refer to its Amontillado / Fino origins. Hints of old wood as well.
Mouth: much less sweet than expected. It's just off-sweet and fairly timid at first. Then there's a firm dry, oaky side to it, with chestnuts, walnut skins and a briney touch. Light bitterness of dark chocolate (with salt flakes) and coffee. It's a bit peculiar, it lacks the complexity and intensity of a true Amontillado and at the same time it lacks the richer texture of PX.
Availability: not very wide. Around € 20-25.
Summary: Contrabandista is a smooth Medium blend with an emphasis on bittersweet notes. It's lighter and less rich than a sweetened Oloroso, but an interesting introduction to older sherry. It doesn't have much Amontillado character but it's easy to like.