Cream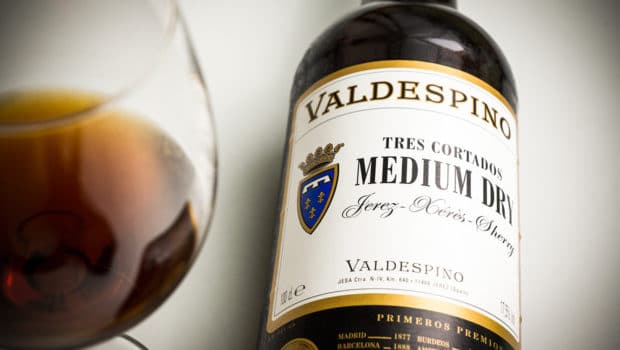 Published on September 22nd, 2015 | by Ruben
0
Tres Cortados Medium Dry (Valdespino)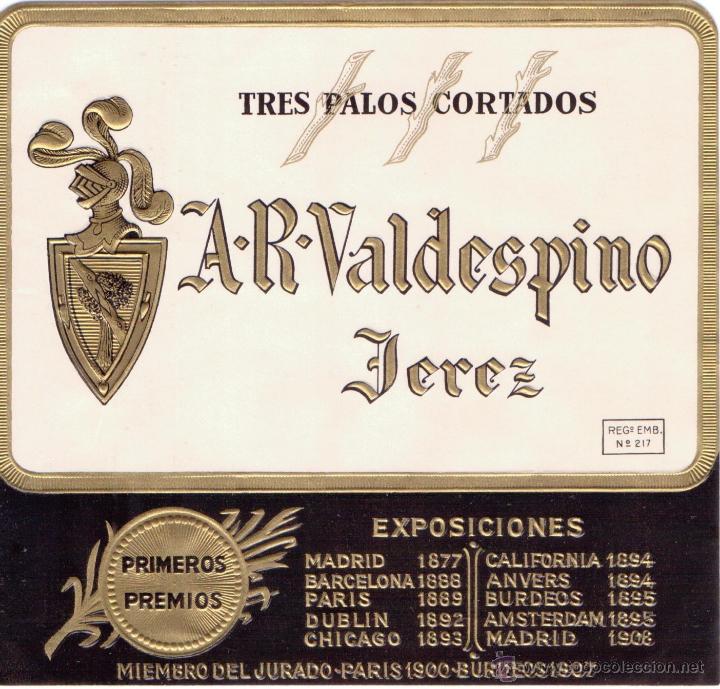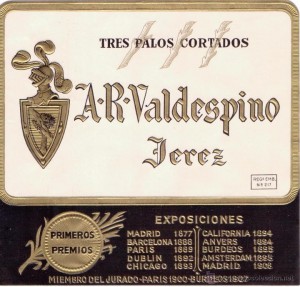 The label on this Tres Cortados from Bodegas Valdespino says that it is the result of a careful selection from the old Medium soleras. It is a brand that goes back many decades and the solera probably dates back to the late 19th century. It used to be marketed as an old and rather expensive wine.
Tres Cortados would indicate it's a Palo Cortado type of wine, old enough to get three signs. This seems a bit odd: Palo Cortado is not cheap, let alone really old Palo Cortado. It is also rare, so why is this available in whole litre bottles for just € 13?
The reason for this seems to be that it has now been transformed into a wine that is not entirely Palo Cortado any more. Maybe at some point it was considered over-aged and it has been blended with a younger, sweet wine, or a whole series of different wines, to form an off-sweet blend that only has a portion of the original aged wine in the mix.
Tres Cortados Medium Dry (17,5%, Valdespino)
Nose: a rather dark, toasted nose, very nutty, with some savoury / sulphury elements and quite a lot of dried porcini. Hazelnuts, caramel and mocha. Underneath are sweet and sour traces of raspberries and prunes.
Mouth: not very intense and surprisingly dry. It seems touched by some sweetness but this is not what modern Medium sherry is usually about. Again quite savoury with a fairly low acidity. Nutty notes, hints of smoke and espresso, mixed with plum juice and hints of Black Forest cake. Orange peel. Like a lighter version of an Oloroso Dulce.
Availability: not seen too often and apparently only available in 1 litre bottles. Quite cheap, around € 13.
Summary: This wine is surprisingly difficult to classify. It's seems fairly light-bodied and less sweet than other Mediums. There's something really old (or rather old-style) to it, a Palo Cortado kept upright by the sweeter components.