Bodegas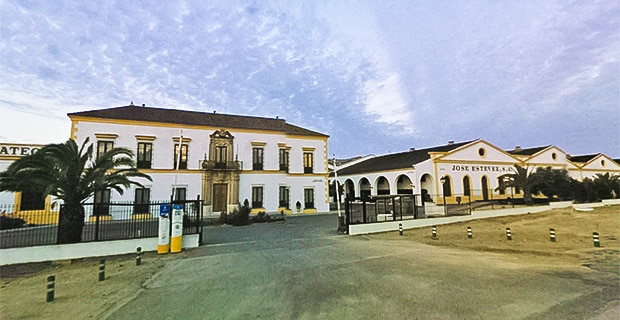 Published on October 24th, 2013 | by Ruben
0
Marqués del Real Tesoro
Bodegas Marqués del Real Tesoro were founded by the grandson of the first Marquis of the Royal Treasury, Don Joaquin Manuel de Villena. His title was appointed by King Carlos III for defending the crown's treasury ships against attacks of pirates. According to the legend, Don Joaquin used silver from his own inheritance to make munition and eventually win the fight. In 1897, the first soleras, already two centuries old, were bought from the Duke of Villacreces who was the owner of a large number of famous sherry reserves at that time. It quickly became a renowned bodega, for the quality of its soleras and for being a supplier of the Royal House of Spain.

Since 1985, the company belongs to the Grupo Estévez which also owns the Bodegas Valdespino and La Guita among other brands. It owns 186 hectares of vinyards and controls another 220 hectares, all of them of the Palomino grape. About 65% of its total sales are made through export.
After the purchase of Marqués del Real Tesoro, the soleras were moved to modern premises outside the old centre of Jerez. The impressive new location, in which humidity and other parameters are computer-controlled, also houses the Valdespino stocks, own bottling lines, laboratories, fermentation premises and horse stables.
The best known wine of the house is without doubt the Fino Tío Mateo, a brand acquired from Harveys in 1993 (although the wine originated at Palomino & Vergara and was part of the Rumasa empire later), with the Amontillado del Principe in second place. The Grupo Estévez has an uncommon fascination for histamines: butts with a significant level of these oraganic compounds are eliminated, and the resulting wines are said to be virtually free of histamine, thus being a presumably "healthier" kind of sherry for having a lower chance of triggering physiological reactions and reducing headaches.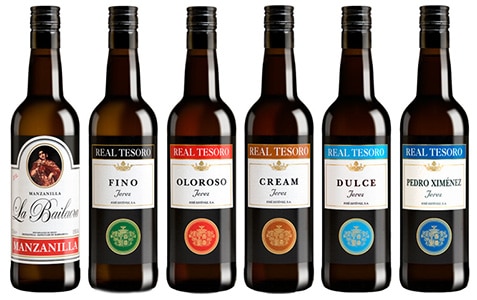 Marqués del Real Tesoro sherry range
Manzanilla La Bailaora
Tío Mateo, a Fino of three criaderas, around six years old
Fino Tesoro
Amontillado Del Principe (around 20 years old)
Oloroso Tesoro, Oloroso Almirante and Covadonga VORS
Royal Cream and Dulce Tesoro
Pedro Ximénez Viejo
Solera Gran Reserva Marqués del Real Tesoro is their brandy. They also have Real Tesoro, a cheap barrel aged blend of brandy and wine distillates made for the Spanish botellón, Ponche Real Tesoro and La Posada, a vinegar. The group also produces / imports whisky, rum, gin, vodka and liqueurs in a partnership with the Mercadona supermarket chain. The supermarket sherry is sold as Real Tesoro as well (see picture below), making the brand a slightly hazy hotchpot of low-end products and a few quality products that can be hard to discern for consumers.
Contact
Marqués del Real Tesoro
Carretera Nacional IV, km. 640
Jerez de la Frontera
Tel. +34 956 32 10 04
www.grupoestevez.es