Oloroso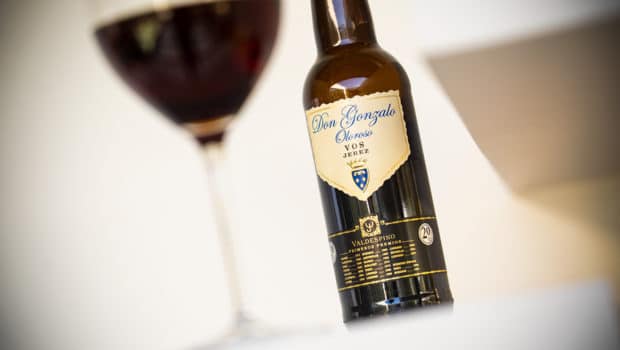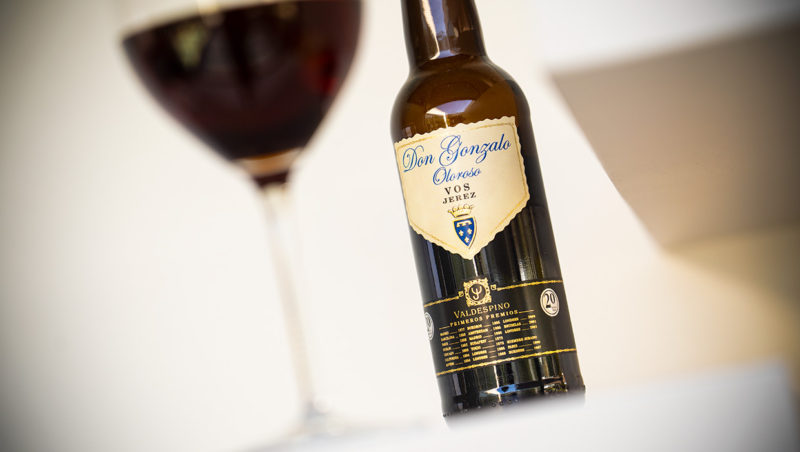 Published on November 26th, 2019 | by Ruben
0
Don Gonzalo Oloroso VOS (Valdespino)
Don Gonzalo is an Oloroso made by Bodegas Valdespino, with an average age of 20-25 years (VOS age category). Valdespino is running two parallel Oloroso soleras, one lightly sweetened (Solera 1842) and the other one dry (Don Gonzalo), or at least virtually dry. You see, in the past there was a tendency to add a tiny amount of Pedro Ximénez to very old soleras in order to round off the rough edges. However at just 5-7 grams of sugar per liter, it will probably go by unnoticed.
The solera for this wine was started in the late 19th century, with most of the grapes coming from the pago Carrascal, which is the farthest from the sea (highly regarded for its Oloroso) and occasionally some from Macharnudo (traditionally more suitable for Fino-style wines).
Oloroso Don Gonzalo V.O.S. (21%, Valdespino)
Nose: wide and sensual, with a fairly dark and caramelly style. Nicely polished / slightly solventy oak. Lots of toasted almonds and hazelnuts. Hints of coffee and dark chocolate. Lovely smoky notes (think Cuban cigars) and hints of apricot pastry with a browned crust and a little vanilla. Bright orange peel as well.
Mouth: quite intense and serious. Dry with plenty of dark, toasted notes, balanced by a bright, tangy acidity. Indeed no sharp edges, but no noticeable sweetness either. Dark chocolate, raisins, cigar leaves, espresso, lots of nutty notes (walnuts, hazelnuts), light hints of clove and cedar wood, as well as a good bitterness. Very long, elegant finish.
Availability: between € 50-70 for a full bottle, depending on the market (Bodeboca for instance, or The Whisky Exchange which has a very good price). The price seems to have increased significantly in recent years, but still good value.
Summary: Don Gonzalo is a serious, intense Oloroso with heaps of character. It has a lot of dark, oaky influence but no rough edges thanks to the subtle dash of PX. A tamed beast, in fact it seems older than 20 years.