Palo Cortado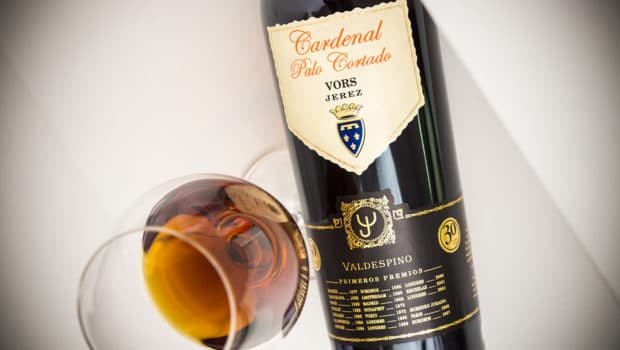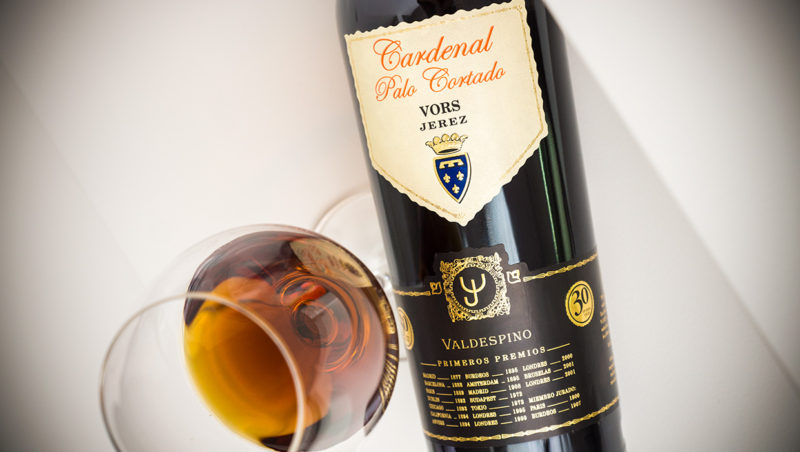 Published on October 27th, 2016 | by Ruben
0
Cardenal Palo Cortado VORS (Valdespino)
Palo Cortado Cardenal from Bodegas Valdespino can be seen as the best of the best. The best casks from the Fino Inocente and Amontillado Tio Diego soleras (from their best vineyards, a lot of 17 ha at the heart of Macharnudo Alto) are set aside and used to refresh the solera of the Palo Cortado Viejo CP, which is named after the old bodega in the Calle Ponce and has an average age of 20 years.
The best barrels from Viejo VP in turn feed the solera of Cardenal, a late 19th century system of 4 criaderas and a final row of casks that only contains 6 barrels. The wine has a VORS label, which means it's at least 30 years old. The actual age is estimated at around 50-60 years.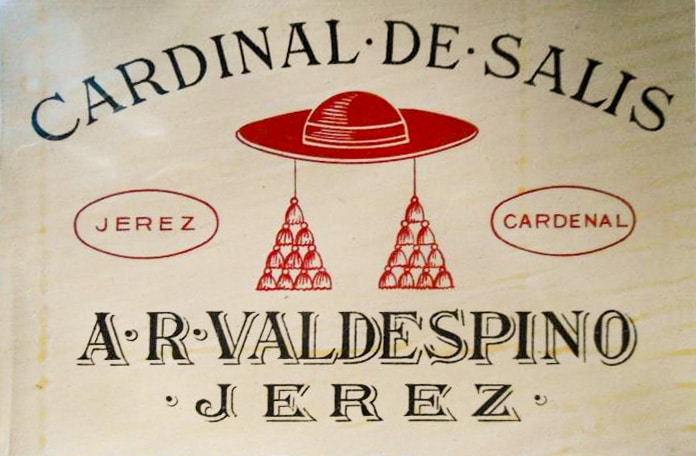 Cardenal was the second trademark registered by Valdespino in 1894, three days after their first registration for Inocente. At the end of the 19th century it was regularly shipped to the notorious cardinal De Salis in Ireland, hence the name.
Old bottles of Cardenal mentioned Carrascal vineyard on the label  so over the years it has probably become a mix of grapes from different pagos: Macharnudo generally leading to finer wines and Carrascal to heavier Oloroso-style wines. Also the alcohol volume has increased from around 20% to 22% in about 20 years, due to concentration and increasing age.
Palo Cortado Cardenal is one of the most highly regarded wines of the region
This is an oldskool Palo Cortado in the sense that it originally constitutes of barrels from the Inocente solera that had diverged from the common path. The final wine contains 9 grams of residual sugar, but this is hardly noticeable, it is simply meant to round off the harsh edges that come with a wine of this age.
Parker gave this wine 99 points, the same as its sibling Amontillado Coliseo VORS. Very proud to have this in the upcoming Sherry Twitter Tasting 2016.
Palo Cortado Cardenal V.O.R.S. (22%, Valdespino, August 2016)
Nose: huge and hugely classic. Lots of waxed furniture, cigar boxes, exotic spices and classic notes of dried fruits. Dried apricots, hazelnuts, caramel, hints of berries. Also plenty of iodine and floral overtones (rose petals maybe). Orange peel. Hints of peppercorns. Brown butter. Some balsamic notes. Dark honey. Very concentrated, you could nose this all night long and it will take you through so many different stages…
Mouth: a toasty, saline and herbal spike at first, on a backdrop of dried fruits. Hazelnuts and walnuts. Hints of old Parmigiano. Dark chocolate. Some wood tannins and pepper. Rather glyceric yet it doesn't have the texture and weight of an Oloroso, perhaps because of its pedigree. It also has a mineral backbone that really shouts Macharnudo. Late hints of tobacco and liquorice.. Velvety, briney and acidic aftertaste, with toasted nuts.
Availability: very hard to find, almost impossible outside of Spain. Between € 100 and € 120 for a half bottle. Full bottles also exist but they are even more rare.
Summary: Valdespino Cardenal is really at the pinnacle of Palo Cortado sherry. It has all the intensity and bold flavours I expected, but it also has a very impressive texture, perhaps due to the (very limited) amount of residual sugars. A reference wine.