Oloroso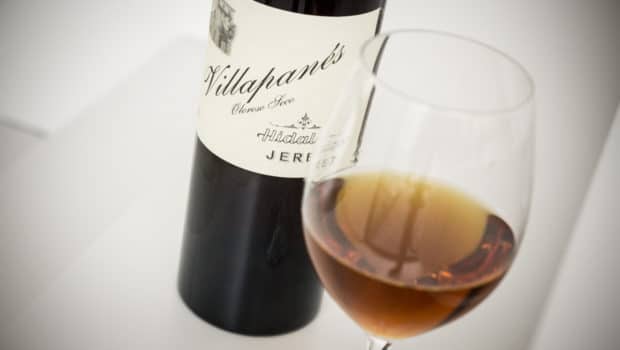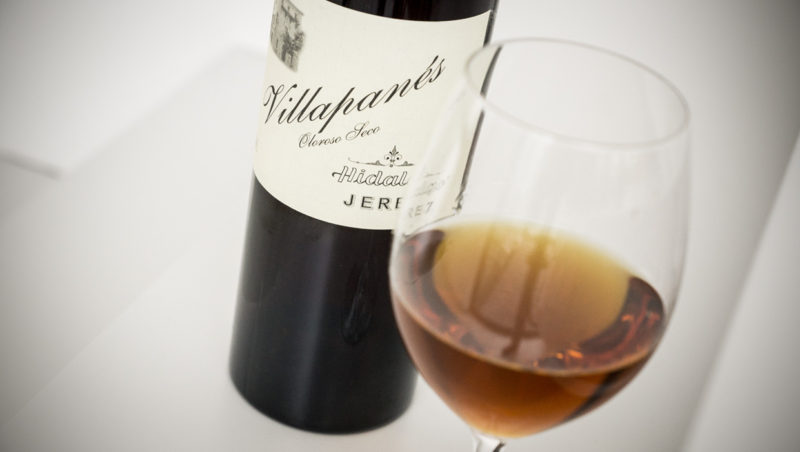 Published on March 9th, 2017 | by Ruben
0
Villapanés Oloroso Seco (Hidalgo)
Villapanés is a rather savoury Oloroso with its own character and traces of biological ageing
Within their premium range, Oloroso Villapanés is one of the younger and cheaper wines from Bodegas Emilio Hidalgo, but obviously that's only because their other wines are such old gems.
This is the older sister of the Oloroso Gobernador, which is bottled around 12 years of age, whilst the remainder is used to feed the solera system of the Oloroso Villapanés.
Emilio Hidalgo used to own around 200 hectares of vineyards in the pagos Balbaína and Miraflores so I guess we can assume the wine originated there. Nowadays they buy mosto from external sources. The wine starts its life with a 2-3 year period of biological ageing under a layer of flor, and then spends at least fifteen years or so ageing oxidatively. The bottled wine is just short of 20 years old.
Villapanés Oloroso Seco (20%, Emilio Hidalgo)
Nose: flashes of red fruits before it grows darker, on figs, vanilla and butter toffee, quickly joined by spicy notes and meaty hints in the background. Almonds and hazelnuts. Orange peel. Also a light hint of iodine. Cocoa nibs. Perhaps not the most fragrant Oloroso, there's a focus on buttery / nutty notes which makes it seem a little capped somehow.
Mouth: dry and concentrated, with quite an astringent power and a nice peppery heat but also rounder notes to balance it. Some spirity traces as well. Tobacco leaves, hazelnuts and walnuts. Dates, toffee and just a touch of minerals (due to its first years under flor, perhaps). Medium acidity as well. Traces of mushroom stock. The long ageing also brings a hint of oak. Lots of toasty flavours, burnt caramel and a savoury richness. Very long finish.
Availability: okay, distributors in quite a few countries. Around € 35 in Spain, closer to € 45 in the rest of Europe. Check The Whisky Exchange for international shipping.
Summary: A concentrated but also very generous Oloroso, with the typical savoury qualities of the house and a nice hint of biological ageing underneath. A characterful example of this style, but I like it better with food than on its own. I should add that it's quite a classic - others like it even more than me.