Fino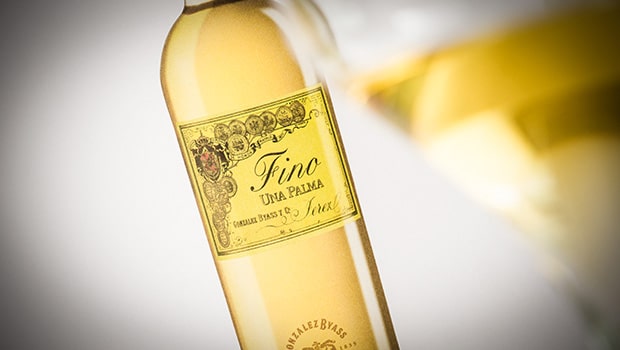 Published on June 4th, 2014 | by Ruben
0
Una Palma (Gonzalez Byass)
In 2013 the flor has been very active, which is good news for this release
Gonzalez Byass has three main bodegas. The wine in each bodega tastes different. For Tio Pepe, wines from different bodegas are mixed to get a consistent profile, but for the Palmas the indivuality is highlighted.
Fino Una Palma spent 6 years of biological ageing and is a blend of three casks (numbers 1, 9 and 11) from the 4th criadera. From approximately 22.000 barrels of Fino in 22 soleras, these casks were selected for their thick, active layer of flor at the time of bottling.
Fino Una Palma (15,5%, González Byass 2013)
Nose: a fresh, full Fino. Impressive intensity already, considering this is the youngest of the four. Plenty of apples and quinces. Pungent yeast, but also rounder notes of white bread and subtle honey. Almonds. For me it lacks some of the special 'je-ne-sais-quoi' of the other Palmas, but this is a very solid Fino nonetheless.
Mouth: again fairly round at first, it seems sweeter than a standard Fino like Tio Pepe. Butter pear and quinces. Nice combination of sweetness & mouth-watering sourness. The salty notes are fairly soft and come in a second wave. Almonds again.
Availability: primarily sold in the UK and Spain but other selected markets have a small allocation as well. Around € 20 for a 50cl bottle.
Summary: Still very much a Fino - one with a limited coastal / mineral character and more implicit sweetness. An above average Fino, but for me definitely less interesting than the other three Palmas.