Oloroso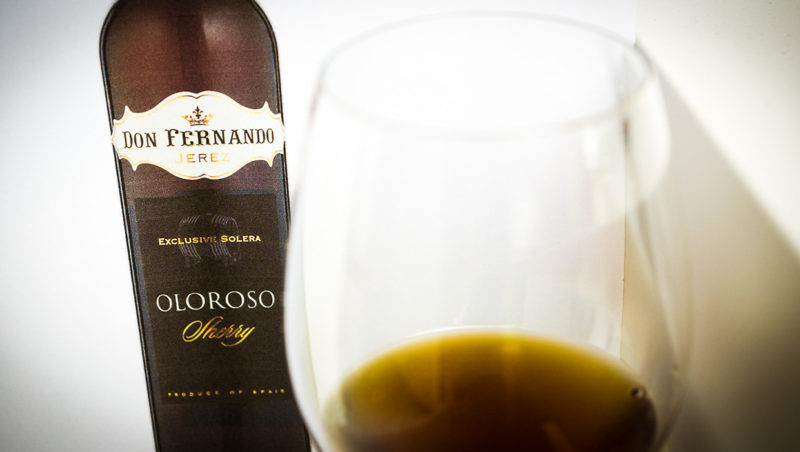 Published on July 11th, 2016 | by Ruben
0
Don Fernando Oloroso (Marks & Spencer)
Almost the Oloroso Antique, in your highstreet supermarket
Like many supermarkets and wine distributors in the UK, Marks & Spencer have an agreement with different bodegas to bottle sherry under their own name. Their Don Fernando range is the result of a cooperation with Bodegas Fernando de Castilla. This is a fairly new range (launched late 2014) but they were already working with Lustau for other products. While own-label wines generally tend to be dull, there are some real bargains when it comes to own-label sherry, at least in the UK.
This Don Fernando Oloroso has been drawn from the first criadera of the Antique solera (the premium range at Fernando de Castilla) and is around 10-12 years old. That means it's basically the same as the Oloroso that Drake's Tabanco has been serving straight from the barrel.
Don Fernando Oloroso  (19%, Fernando de Castilla for Marks & Spencer, 50cl)
Nose: nicely dry but with a candied, honeyed edge. Red berries, honey coated nuts and a nicely polished touch. Hints of figs and burnt toffee. Leathery notes. Walnuts. Something in between cod oil and olive brine as well.
Mouth: concentrated, with nicely sweet, but also bright, sour fruity notes, balanced by some burnt toffee and toasted nuts. Quite salty and a slight lemony tang as well. Hints of old wood. Orange peel. Long, warming, really nutty finish (hazelnuts).
Availability: exclusive to Marks & Spencer in the UK for around € 18. Sadly they don't offer international delivery for this.
Thank you for the sample exchange, A.K.
Summary: A great Oloroso and quite possibly one of the best value for money Olorosos that you can find in supermarkets. A really energetic wine - don't overlook supermarket sherry when you're in the UK!