News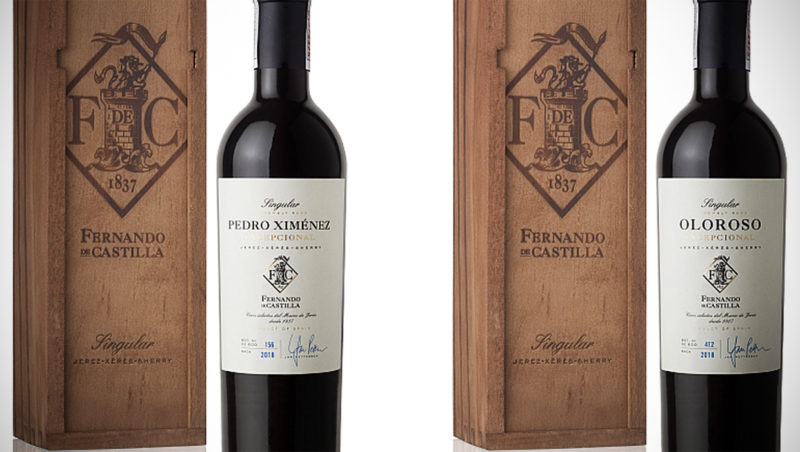 Published on December 21st, 2018 | by Ruben
0
Singular Oloroso & PX (Fernando de Castilla)
In January 2019 Bodegas Fernando de Castilla will release a new premium range called Singular. For now this includes two extremely old wines, bottled in December 2018 in a limited run of 600 half bottles which come in a wooden box.
The first is the Singular Oloroso Excepcional which comes from three butts acquired in 2015 from a private family bodega which owned them for almost 100 years. The wine was used for family occasions for generations.
The other wine is the Singular Pedro Ximénez Excepcional. In 2012 Fernando de Castilla bought 9 butts of this very old PX from a historic bodega in Jerez which doesn't exist any more. It was a small parcel of casks that were ageing statically for many years in the Sacristía of the bodega. The average age is said to be over 60 years.
Both are rare wines, relics from another era. Director Jan Pettersen says there are more of these in the bodega (some Amontillado as well). As the bodega is focusing on indispensable wines of the highest quality, we can expect new Singular releases when they are deemed ready.