Oloroso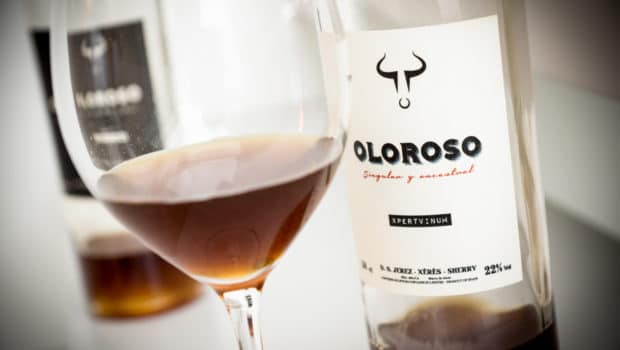 Published on March 9th, 2016 | by Ruben
0
Oloroso 40 years (Xpertvinum)
Xpertvinum has recently presented two Oloroso sherries that have been bottled exclusively for them. I'm quite excited – I don't think this has been done by Belgian shops before and it proves they believe in a renewed sherry market in our little country.
Both are sourced from the almacenista Josefa Pérez Rosado, which sold a big part of its warehouses and wines to Bodegas Urium in 2006. The remaining wines are kept in a small bodega right behind the Iglesia de Santiago in Jerez. The wines are taken care of, but as there are no regular bottlings, their average age is increasing rapidly.
Although there's no official age statement (it adds a certain cost), the Oloroso 'Singular y ancestral' is said to be over 40 years of age. Even more impressive is the fact that they've also bottled an older wine from the same solera, which is believed to have an average age of around 70 years.
Oloroso 'Singular y ancestral' (22%, Xpertvinum, white label)
Nose: a very luscious nose. A lot of red fruit marmelade, dried figs, walnut liqueur and hints of polished exotic woods. Cedar oak, beeswax and tobacco. Light pepper. Waxed leather. It's lifted by some citric acidity (candied lemon peel) and a little mint. Complex and balanced.
Mouth: rich, with an excellent balance between roundness (dried fruits, berries) and tangy notes (lemony acidity and salty / briny touches). Polished oak. Long finish, citrusy with hints of toasted oak.
Availability: only from Xpertvinum. Available for € 29 (50 cl bottle).
Summary: This is an excellent Oloroso, with a lovely balance of old, tangy elements and a younger, rounded side. The end result is rich and harmonious for its age. At less than € 30, this is basically a steal. Highly recommended.