Bodegas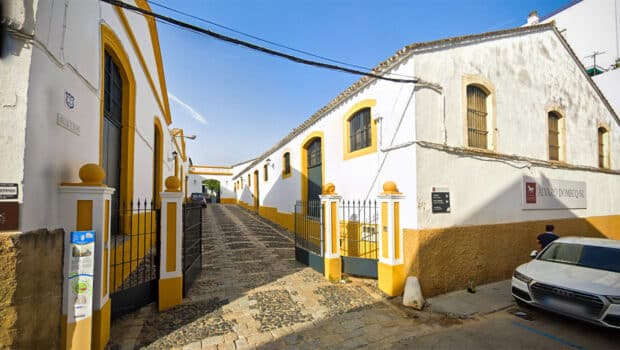 Published on August 1st, 2014 | by Ruben
1
Álvaro Domecq
Álvaro Domecq is a relatively young bodega, but the history of its wines goes back a long way.
Álvaro Domecq Romero (°1940) who founded the bodega, is the son of Álvaro Domecq Díez (nicknamed Don Álvaro, 1917-2005). He is a true Spanish (British-inspired) aristocrat who lived a traditional and colourful live. He was a succesful pilot in General Franco's air force, an eminent horseman, a breeder of fighting bulls, a mayor of Jerez under Franco, a deputy in the parliament and a fervent member of Opus Dei. Like his father, "Álvarito" Domecq Romero was a well-known rejoneador, a bullfighter on horseback, hence the horse in the logo. You could say horses were their true passion, but they are also descendants of the famous Domecq winemaking family.
Pedro Domecq
Originally from France, their winemaking tradition dates back to 1730, when the Haurie family was running a bodega in Jerez together with the Irishman Patrick Murphy. Jean-Charles Haurie inherited it from Murphy and later the business was passed on to his nephew Juan Carlos Haurie. Being French, he was declared bankrupt after the French occupation of Spain (1808-1814) but his company was restarted in 1822 by Pedro Domecq Lembeye, also from France and one of Haurie's nephews. The famous bodega Pedro Domecq was born.
Fast forward to 1937: the business is run by members of five branches of the family, with Don Álvaro Domecq as the managing director. However in 1994 the family agreed to sell their business – one of the very oldest in Jerez – to Allied Lyons (now called Allied Domecq) and wines were sold to bodegas like Lustau, Tradición, Osborne and others.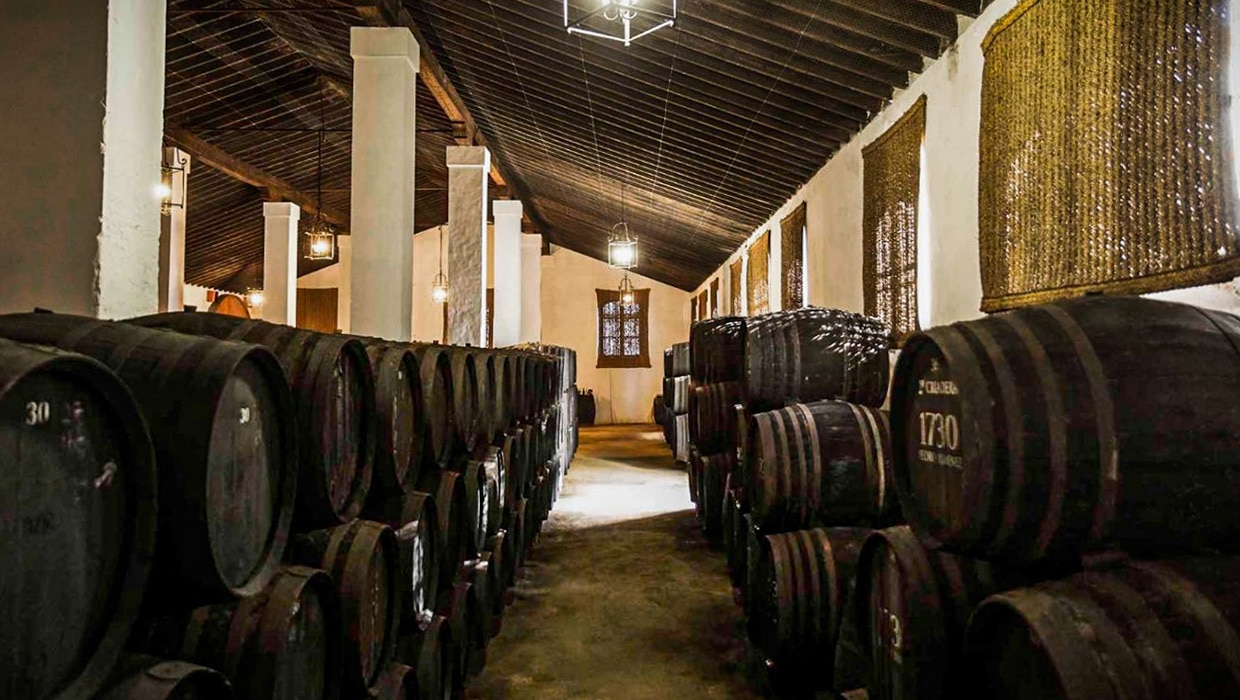 Bodegas Pilar Aranda y Latorre
A few years later, Doña Pilar Aranda died. She inherited the bodegas of her father in 1946 and was the oldest surviving (1800) and of the most renowned almacenistas in Jerez. Most of the seven warehouses that were part of Bodegas Pilar Aranda y Latorre were leased out to bigger houses – around 85% of the annual production was sold to Gonzalez Byass for blending and 15% to Emilio Lustau, who bottled the wines in the dedicated Almacenista series (e.g. a renowned Amontillado Fino).
While the Domecq family had officially retired from the winemaking business, in 1998 Álvaro Domecq Romero decides to buy the high quality stocks of Pilar Aranda and turns them into a new business. However there are some problems getting a license under his own name – copyright issues with Allied Domecq who claimed there could only be one Domecq brand regardless of his family name. Therefore the wines were still labeled Pilar Aranda, see my review of the Palo Cortado 1730 for instance. Around 2004 the dispute was settled and the brand was set to go.
The ancient bodega is from the 18th Century and is built with the rock in the Mudejar style. It is at the top of a hill in the southernmost part of the city wich is a great location due to the constant cooling breeze that runs through the bodega.
In 2007 Álvaro Domecq partners with the investment company Inveravante / Avanteselecta, making it part of a large group which includes a whole list of Spanish wineries, distribution companies and hotels.
Álvaro

 Domecq sherry range
Manzanilla La Jaca, around four years old
Fino La Janda, around nine years old
Oloroso Alburejo, of around ten to twelve years
Aranda Cream, a blend of Oloroso with 25% of P.X.
The 1730 series (referring to the foundation of the Bodegas Pedro Domecq, not

Álvaro

 Domecq, nor Pilar Aranda – a bit misleading). There's the Oloroso V.O.R.S. 1730, Amontillado V.O.R.S. 1730 and Palo Cortado V.O.R.S. 1730, all over 30 years of age, and a younger Pedro Ximénez 1730. Until +/- 2005, these wines didn't have the V.O.R.S. statement.
The company also produces the Brandy Veragua Reserva and Duque de Veragua, as well as the sherry vinegars Vinagre 1730 and Vinagre de la Familia.
Contact
C/ Madre de Dios
Jerez de la Frontera
Tel. +34 956 33 96 34