Pedro Ximénez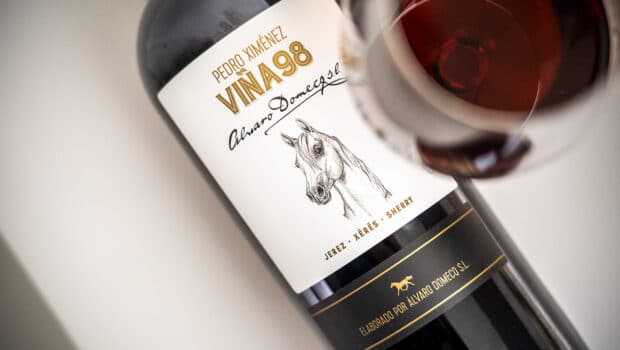 Published on May 31st, 2022 | by Ruben
0
Viña 98 Pedro Ximénez (Álvaro Domecq)
Viña 98 is a classic, fairly young and fruity Pedro Ximénez sherry
Viña 98 is the classic Pedro Ximénez from Bodegas Álvaro Domecq. It is a classic wine made from PX grapes that underwent asoleo on straw mats. Viña 98 is a fairly young expression (around 5 years in a solera) with a residual sugar level of 400 grams / liter. Winemaker Ana Real is looking to preserve the primary aromas of raisins in this wine.
As you know in 1999 Álvaro Domecq bought the stocks of the former almacenista Pilar Aranda. He built his portfolio on her wines, but it's not entirely clear whether this particular wine also originated there. The house also has an older Pedro Ximénez 1730 solera.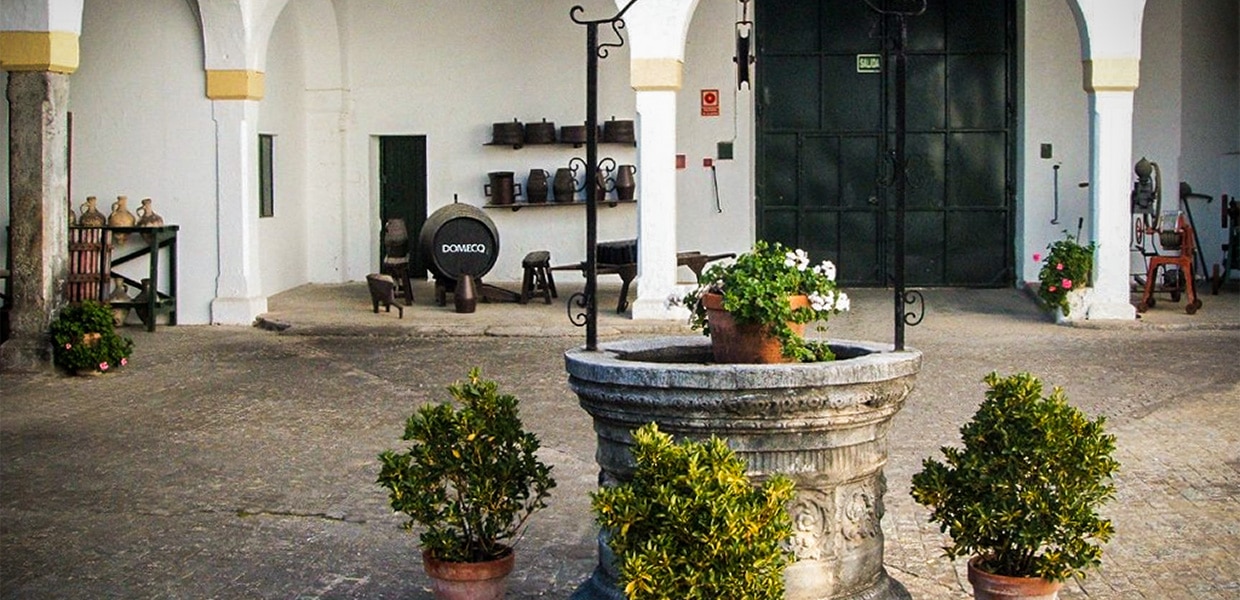 Viña 98 – Pedro Ximénez (15%, Álvaro Domecq, L20)
Nose: a classic profile with lots of raisins indeed. Prunes and pan de higo. Sweet mocha. A little Coca-Cola. Limited complexity, although there's a light hint of black pepper and liquorice in the background to add some depth. Good intensity but you feel some of the added alcohol shining through.
Mouth: really velvety and really sweet. Hints of prunes again, as well as maple syrup, treacle, caramel candy and cinnamon pastry. Chestnut honey. A little vanilla as well, but no wood spice. There's some acidity but not much. Aftertaste on chocolate and sweet coffee.
Availability: decent availability in several European countries. A bottle goes for around € 14-15. I got mine from Xpertvinum or you could check Bodeboca for instance.
Summary: I find this Pedro Ximénez a bit limited to have on its own, but it works well with blue cheese, dark chocolate or vanilla ice cream. You need something to cut the sweetness as it doesn't have much acidity on its own. In my opinion the biggest problem of PX is that virtually every bodega is offering an identical wine (and often at a lower price than this one).