Fino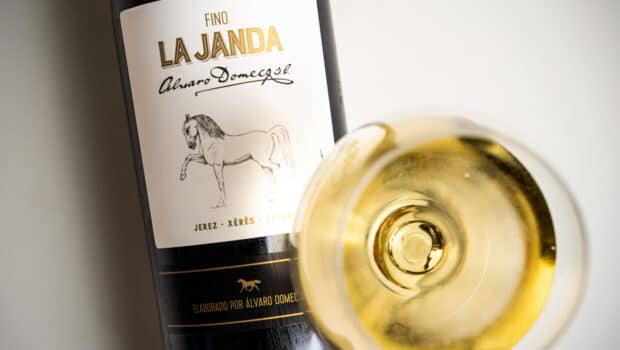 Published on September 27th, 2021 | by Ruben
0
Fino La Janda (Álvaro Domecq)
In 1999, Álvaro Domecq acquired the former almacenista Pilar Aranda, with the Fino La Janda as one of the cornerstone wines. It is a classic Fino de Jerez. It seems to have been given an upgrade recently, going up from 6-7 years to around 9 years of age. The website still mentions both ages though and the technical sheet even claims 10 years of ageing, so we're not quite sure what to believe…
The name La Janda refers to a former lagoon, and now one of the six districts of the province of Cádiz. It comprises towns like Vejer and Conil de la Frontera, Barbate and Medina Sidonia. It's also there that Don Álvaro (once a famous rider and now breeder of Andalusian horses) has ranches and large plots of land. It's nicely coincidental that Pilar Aranda already chose this name for one of her wines.
In the past ten years or so, I've seen at least three label designs for Domecq's wines. First a dark red, shiny version, followed by a modern graphic style with yellow and black in 2018. This didn't last long, as they switched back to a slightly more classic style in 2019-2020, with plenty of white and a drawing of a horse. Also the bottle feels more premium, it's heavier and has a style reminiscent of the old Jerezana bottles.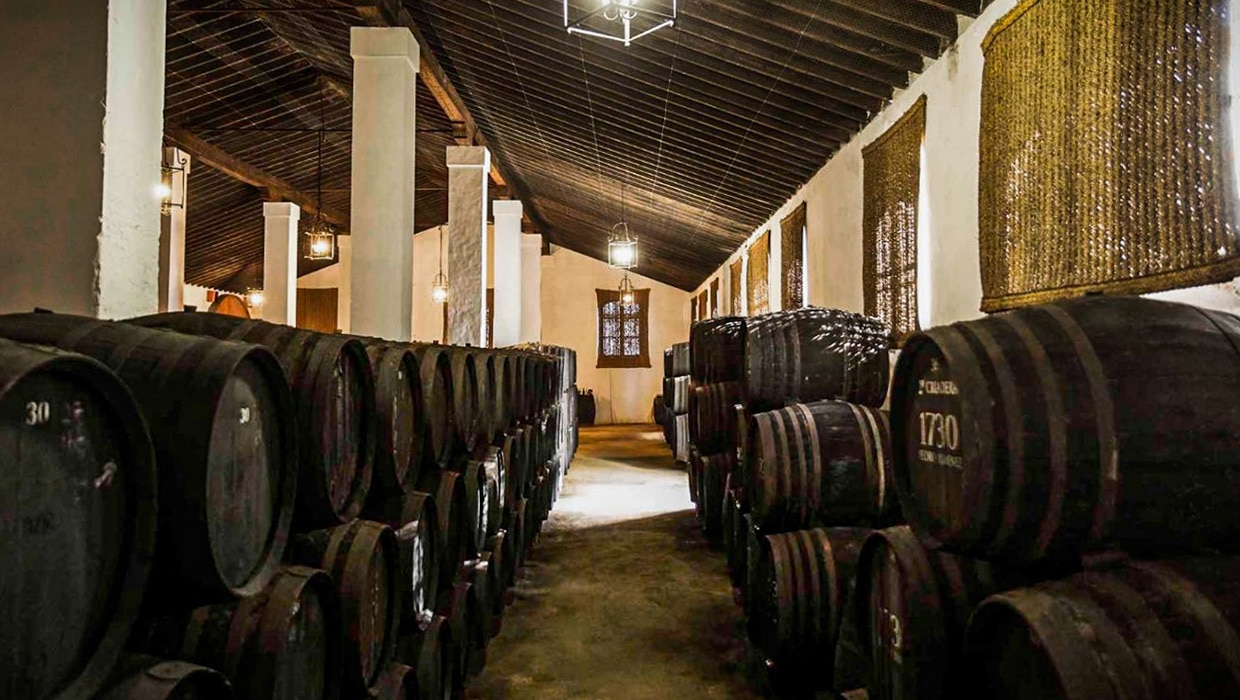 Fino La Janda (15%, Álvaro Domecq)
Nose: a classic Fino de Jerez. There's bread dough and warm stable aromas (hay, hints of wet fur). A lot of flor notes too, with traces of autolysis. The intensity is great, and it's rather complex: different elements come out over time. There's a pungent side to it as well, which brings out dried seaweed and olive brine.
Mouth: rather full-bodied with a good bite, almost entirely on yeasty notes, bread crust and hay. A lot of mineral notes and a slightly vegetal side. Subtle citrus fruit (lemon, grapefruit). A firm bitter edge as well, of almonds, leafy notes and green olives. Highly influenced by the flor. Long, dry finish, still a bit 'green' and bitter.
Availability: around € 9 from Bodeboca. International distribution is not very wide, but it's worth hunting down. Vinos.de covers a big part of Europe for instance.
Summary: This lovely Fino exceeded my expectations (compared to the last time I tried it, a couple of years ago). It has a great nose with plenty of aromatic depth, and a firm character on the palate, showing lots of mature flor notes. Great value for money.