Manzanilla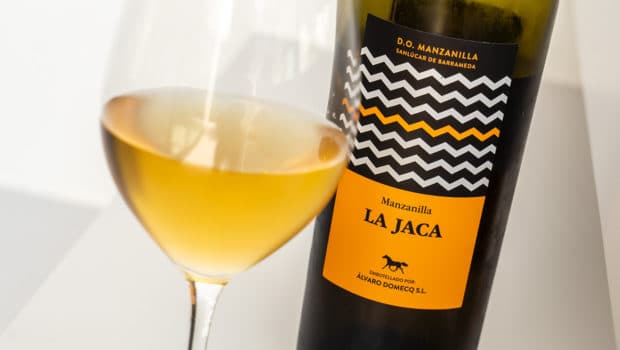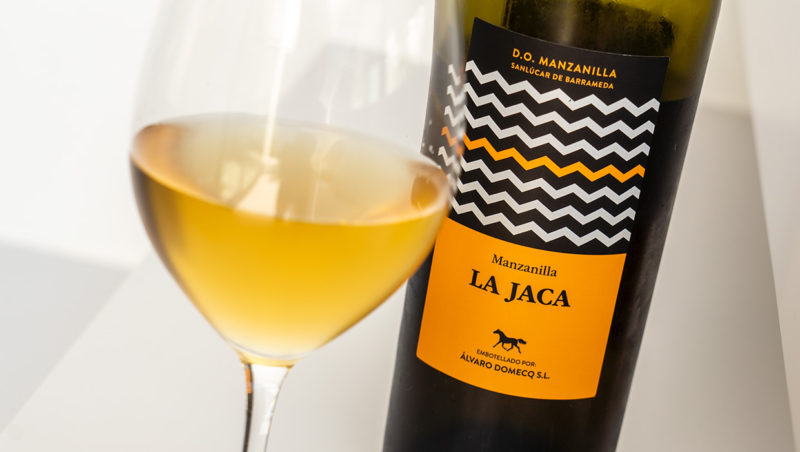 Published on June 8th, 2019 | by Ruben
0
Manzanilla La Jaca (Álvaro Domecq)
A fairly young Manzanilla but with a more mature profile than you'd expect
Manzanilla La Jaca is the most famous wine from Bodegas Álvaro Domecq, together with the Fino La Janda. Last year all of the entry-level wines (not the '1730' series) were given a modern, graphical label with abstract motifs and bold colours.
La Jaca is around four years old, and contrary to his other wines it wasn't taken over from the almacenista Pilar Aranda. The brand itself traces back to the almacenista Manuel Guerrero (who was also involved in breeding the famous Andalusian horses, and stopped selling wine in 1977), but it's uncertain where Domecq now sources the wine. They produce around 24.000 bottles of La Jaca each year.
I already reviewed La Jaca back in 2014, but wines can change and personal taste as well, so it never hurts revisiting after a few years.
Manzanilla La Jaca (15%, Álvaro Domecq, L18)
Nose: nice aromas, a little on the warm side, full of hay and yellow apple, as well as some autolysis. Green olives and hints of dried fruits: almonds but also a subtle fruity note (apricots maybe). Warm sandy beaches.
Mouth: dry and herbal. Plenty of salty notes and nuts, as well as a light oaky touch. Lemon zest. Tangy and yeasty, more robust and assertive than you'd expect from a Manzanilla. Some bitterness from autolysis. It seems older than its age would indicate. Fairly long, dry and maritime finish.
Availability: around € 8 in Spain, I paid € 11.
Summary: This is clearly better than I remembered. More intense, more saline and 'punzante' and overall more mature than its age suggests. Could be down to bottle age or simply good work of the oenologist Ana Real. This wine now has a place on the top shelf.